Sep 11 2014 6:40PM GMT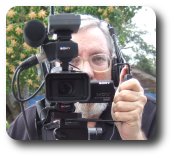 Profile: Robin "Roblimo" Miller
Tags:

Sometimes I go shopping for things I need, and I'm a pretty fair Google-hand and general online searcher. But I also subscribe to several "bargain" email newsletters, and now and then I find a deal on one of them that's good enough to shake me out of my stupor and make me want to sit up and buy something. Not every day, but just often enough to keep reading those emails.

My Favorite "Bargain" Email Newsletters
Best Buy: I'm on their email list. Generally, I treat Best Buy as the electronics equivalent of 7-11. Their prices are almost always higher than online shops such as Neweggand even Walmart. And like most electronics retailers these days, seeing something on the Best Buy website doesn't mean your local store carries it or even that it's sold by Best Buy and not one of their affiliates. Still, sometimes Best Buy comes up with loss-leader deals worth driving one mile to their nearest store.
I also subscribe to Newegg's weekly promo emails. One great thing about Newegg's promos is that you can target them. Interested in software but not appliances? Check and uncheck the appropriate boxes, and you'll get notices about exactly what you want. I (heart) Newegg for component purchases.
TechBargains, a Ziff Davis property, is a referral email that points to a long list of major electronics retailers. Now and then I see a decent deal there and pounce on it, but I use TechBargains mostly for price research.
Dealzon is my favorite referral newsletter. For one thing, I like their writing style. For another, I like the way they tell me if today's deals are the lowest prices they've seen on those items or just the lowest prices in a while. And they cover a good variety of items. Sometime I spot something on Dealzon and, if I need it and have a little spare cash, I buy it. The one scary thing about Dealzon is that it's easy to end up buying things you don't need just because the prices are so good.
For used items, I use Craigslist almost exclusively for consumer-level IT gear that is best bought locally after physical inspection — and for many non-IT items as well. For enterprise level IT, hit eBay. I know a municipal IT manager who scored several hundred "no moving parts" dumb terminals on eBay for just a couple of bucks each. This was several years ago, and he still gloats over how much taxpayers' money he saved with that bit of adroit shopping.
I could go on and on, citing this retailer's or that publication's email newsletter. There are a zillion of them out there. I've subscribed to a number of them over the years, and the ones listed above are the ones that have stood the test of time for me: They've all proved to be sources of either deals good enough to make me want to open my (skinny) wallet or of pricing data I need as part of my endless Cheap Computing research.