Mar 11 2013 8:36PM GMT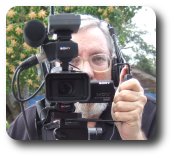 Profile: Robin "Roblimo" Miller
Oh, look. A nice, simple-looking sound recording program that might be good to record voiceovers for the video Android app reviews I'm going to start doing before long. It's supposed to work with Windows 8 and it's on the well-regarded Download.com, so what could go wrong? Answer: A whole bunch, if you're not careful, and some major-league irritation even if you *are* careful.


We start our download with an ad for some sort of "scan your PC" thing. I have the built-in Windows Defender and CCleaner, and I don't like to crud up my computer and slow it down with all kinds of nonsense software. And these "cleaners" lay in wait for you behind all kinds of innocent downloads.
Oh, wait! Here's another cleaner thingie. If we don't uncheck the box we get it even if we don't want it.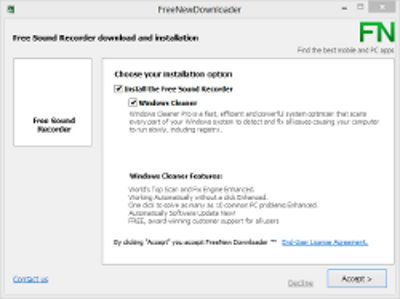 Box unchecked.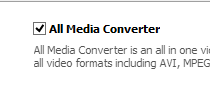 Whoa! Now it's some sort of media converter. No. Uncheck the box. Finally downloading….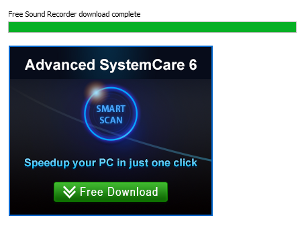 …only to find this offer as the download finishes. Don't click it or even let your cursor near it. This is getting tiresome.
Okay. We're through the minefield, finally installing the Sound Recorder
software that's all I wanted in the first place. Whew.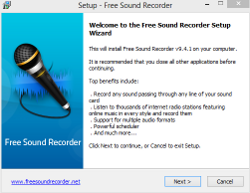 Oops! Spoke too soon. First there's one of those onerous proprietary software license agreements that nobody ever reads.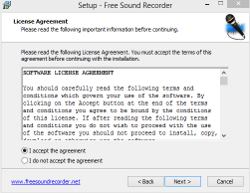 And then there's a chance to install one of those toolbars that suck up your browser window space and try to steer you to shopping sites that sell things you don't need. Yech!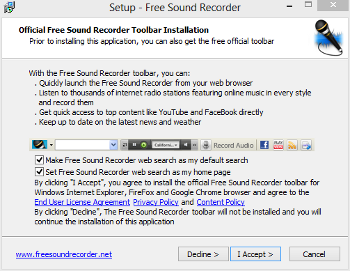 Did I click decline? I *thought* so…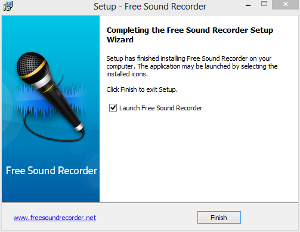 Ah! At last! Free Sound Recorder is installed and running. Yay!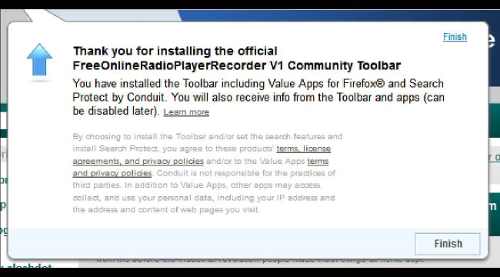 Except… darn! A toolbar crept in somehow. I *hate* these things!
It's Windows, so we go to Control Panel -> Programs and Features, and the most likely candidate here for badness (we've seen it before) is the one with "Conduit" in its name.

While I'm sure the lawyers would like me to say Conduit is a great company, I personally hate them and the sneaky way they put junk software on people's computers. This is just my opinion, mind you. Take it for what it's worth: Nothing, right?
Anyway, I uninstalled Conduit, then went to Chrome and Firefox and removed the "Conduit" extension from those browsers. Explorer? I never use Explorer, so as far as I'm concerned its entire window can fill up with toolbars.
What a pain, eh?
So why didn't I just download good old GPL *true* free software Audacity and use that?
Only one reason: Because I write this blog and get paid to test not only good things for you, but also to warn you about BAD things. Like the work I put into getting "free" Free Sound Recorder onto my computer and getting rid of all the crap that came with it, like barnacles on a boat hull.
And now I will go fire up Audacity and start doing my voiceovers. It's free, the license is right, there is no junk attached to it, and it has enough features to fill a book — and is worth its own post, which I will give it before log.
Until then, take my word: There's a little sound recorder utility built into Windows. It works, but it's not very good. If you need more recording capability and excellent sound editing ability, your next step up is Audacity, a program I have used for years in both Linux and Windows and recommend wholeheartedly.