Jul 14 2013 10:09PM GMT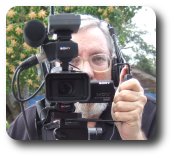 Profile: Robin "Roblimo" Miller
A blog called Cheap Computing is obviously about getting things at the lowest possible price. As the Cheap Computing blogger, I obviously love finding the best deals not only on computers and software but also on car repairs, BBQs, and even coffee makers. But even though I buy a large percentage of the items I need in my life over the Internet, I regret watching the traditional retail industry die. Even worse, I hate the way retailers are killing themselves off, and using the Internet to do it.

The illustration below this paragraph is an example. You'd think the site it's from belongs to wayfair.com. Wrong! This is a cropped screenshot from Walmart.com.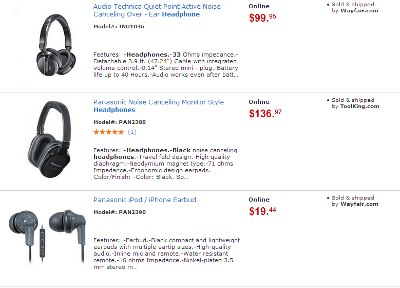 I don't know about you, but if I want to buy something I tend to look on the Internet first. Even if it's something I need today, and can't wait to have shipped from Seattle or Hong Kong, I try to decide which local store I want to check before I get in my car and start using gas (and driving time).
Here's another example of the "online only" problem, in this case a Proctor Silex coffee grinder Target sells. It's the lowest-cost one they carry, and in the top five based on customer reviews. But it's "Not sold in stores."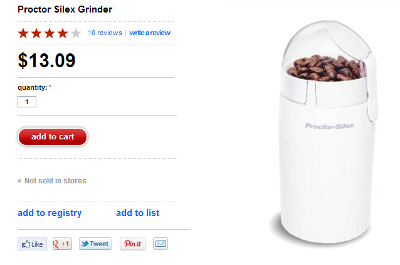 Darn! Okay. Maybe I'll order it. But wait a moment. They make me fill in a stack of blanks and get all the way to the point of paying for it (in this case with PayPal) before telling me there's a $5.81 shipping charge.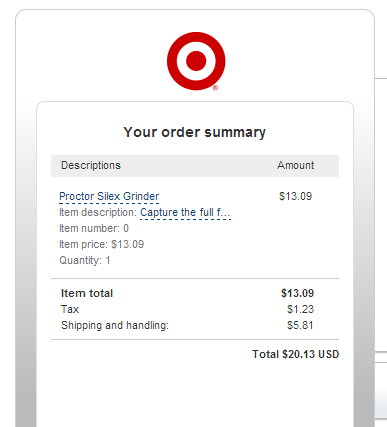 Hmm… I was looking for a coffee grinder I could jump in my car and go get. But hmm…. again. That's a nice looking little grinder. I'll look around and see who else carries it. Hah! Amazon has it. Same price as Target, but free shipping if it's part of an order that's over $25, and there's always something else I need that Amazon sells.
Great way to lose a sale, Target!
Best Buy? The picture below shows just a few of thousands of "Marketplace" items BestBuy sells for others — or just gets a referral commission on — at the cost of their own company's credibility.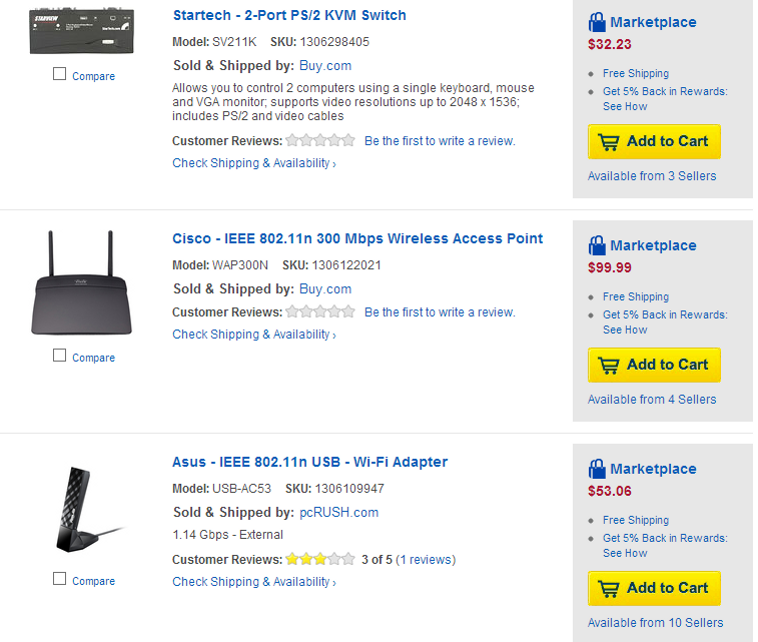 Another online vs. retail problem is the Online vs. Bricks & Mortar Price Bait & Switch, which I've already written about.
The bottom line is that there are many times all of us, no matter how deal conscious we are, would like to touch and even test an item before we buy it. In-person browsing is also nice. There are things that might make our lives better that we might see in a store or a mall that we didn't know existed, which is one reason people like my wife enjoy what I call recreational shopping, as in "Honey, I'm going to the mall to look around," which she does at least once a week, often more to take a brisk walk someplace there's air conditioning (NEWS FLASH -Florida gets hot in the summer) than to actually buy anything. But sometimes she does buy something. That's why there's a mall, right?
There used to be a Ritz Camera store within walking distance of our home. It has been gone for several years, and I miss it. As a commercial video guy, I've been a B&H shopper since the days of paper catalogs, but I happily bought small "need it now" items and once, even a pricey video tripod (on sale) from Ritz.
Ritz made the same push to get its customers to buy online that Walmart, Best Buy, Target, and many other stores have been making in the last decade.
The thing is, once they get us onto the Internet, why should we buy from them instead of Internet-only vendors that are typically better-faster-cheaper than old-line retailers?
Oh, well. 🙁