Aug 31 2013 7:37PM GMT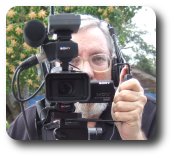 Profile: Robin "Roblimo" Miller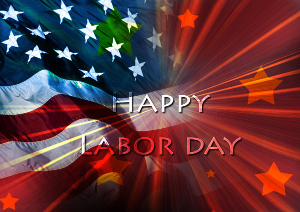 No matter how low on the IT totem pole you may be, you are almost certainly better off than the fast food workers who have recently been on strike. You work in better conditions, get to sit down when you want, and generally earn a lot more money than the $7.50 – $9 most food workers get paid. You may even get health insurance and paid vacations, which most fast food workers don't. And if your bosses irritate you, better jobs await. Or at least jobs that are no worse than the one you have now but with less-irritating bosses.

Many years ago (1970s) I worked in a gas station in E. Hollywood (Los Angeles) for one cent over minimum wage, which was $1.65 back then. I had a passable studio apartment around the corner, a decent car, and if I met a girl I liked I could afford to take her out to dinner and a movie. Try doing that *now* on minimum wage! It ain't going to happen.
But you? According to the U.S. Bureau of Labor Statistics, the median salary for people in Computer and Mathematical Occupations is $76,270. Not bad!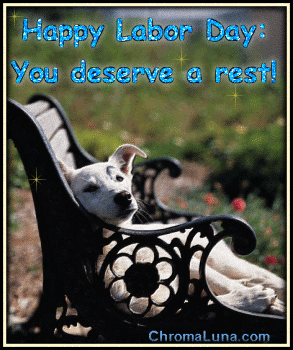 Look at the stats on that page and you'll see that salaries in math/computer work seem to be roughly in line with the cost of living in different parts of the country. In other words, if you live in New York you probably get paid a lot more than in Houston. Wherever you are, though, you can take in a decent salary. According to Redmond Magazine, "in 2012, the average salary for a help desk employee with three to five years of experience is $49,585, while the average salary for a network engineer with the same level of experience is $62,900."
Even the lowliest help desk worker, with just a few years of experience, out-earns a fast food employee.
Remember these numbers the next time you feel underpaid or maltreated.
The reality is that people in any part of the IT field are among America's best-paid workers. Even people who just *write* about IT, like me, do pretty well.
So happy Labor Day, my friends. Try to remember those who work harder than you do, for less money. It's easy to say, "They can go to college and advance," but if they did we'd need someone else to flip and serve our burgers. We might as well help our underpaid neighbors do better. What will it cost us? An extra dime for a McInWenKing burger? Another nickel for an order of fries? We can afford that. and I, for one, would like the person making and serving my food to be happy, not so angry that he or she might spit in my strawberry shake.
And I think we should agitate for restaurant workers to get sick leave and affordable insurance, too. Not necessarily out of the goodness of our hearts, but because I — for one — want my food prepared by healthy people, not sick ones.
So once again, let's all celebrate working people — not just those of us who are doing well, but also those who work too hard for too little, and can use our help to live decently and stay healthy.