Nov 27 2013 9:45PM GMT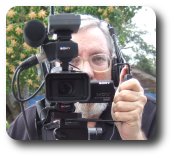 Profile: Robin "Roblimo" Miller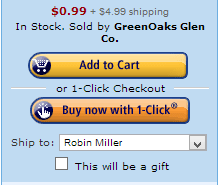 'Tis Black Friday, Let's run to the mall,
Trample or get trampled, one and all.
Buy the specials — and some items
That are seriously overpriced,
Fa la la lall.
~~~~~
Ah, yes. It's Christmas time — or "the solstice holiday" or Hanukah or whatever time your religion or personal preference dictates. In any case, it's the season when Americans run out and buy lots of… stuff…. for family and friends.

My November 14 Cheap Computing post was titled Why Tablets are Replacing Notebook Computers, and a tablet computer makes a fine gift for almost any adult who doesn't have one already, and for any youngster old enough to appreciate a computer. I have decided that the Nook tablet is the best value for my family. Your family may have different needs. And let's not forget the limited (but useful) tablet I bought from Walmart for $69.
Looking back through my Cheap Computing entries over the last six months, I seem to have incorporated a lot of gift ideas in my posts without even trying.
If you're strapped for cash, and you're buying for someone who is also low on funds, why not a used computer? And since computers are important, but aren't anyone's whole world, how about a seriously cool, but low-cost, coffee maker.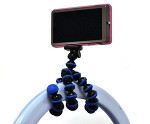 Yes, I know. We're all supposed to spring for Keurig machines. But I make great coffee with my electric (Alicia) moka pot or my pour-through Melitta cone that cost a big $10 (for the oversized ceramic version) at Starbucks. A Keurig might save me a few minutes (that I spend getting dressed, anyway) but the coffee I make with my venerable, low-cost appliances tastes better (to me).
What about someone who likes to do video chats with you on his or her smart phone but can't seem to hold the darn thing steady? Here are the perfect gifts for that person.
When in doubt, there are always prepaid gift cards. They're even more useful now than they used to be, because almost all major retailers sell online so your gift recipient doesn't need to go to one of their physical locations in person. I have a daughter who knows I like to read, but is worried about getting me books I've alread read. She gets me Barnes & Noble gift cards, which I can either use as an excuse for a 12-mile trip to the nearest physical B&N store or use online.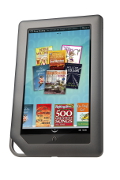 ~~~~~
In accordance with this blog's theme, none of the above gift suggestions are crazy-expensive. True, you can spend a bunch of money on a tablet computer, but you probably shouldn't be buying one fror everyone you know. So be prudent with your holiday purchasing, and if you are determined to shop on Black Friday (which I *never* do) instead of waiting until next week, please try not to get trampled.