Sep 24 2013 10:51PM GMT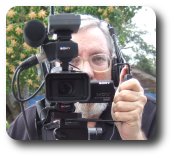 Profile: Robin "Roblimo" Miller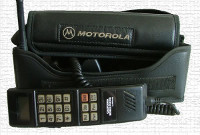 My first cell phone cost nearly $1000 and air time was $1/minute, with a minimum of $200 per month on a two-year contract. But I owned a limousine service, and that was better than having an answering service handle my calls. Then, like everyone else, I got a phone that was included with my carrier's airtime plan — which cost $150 for unlimited use. Before long — Glory Be! — I found a carrier that didn't charge for the first minute of incoming calls, which dropped my cellular bill below $99/month for the first time. Now I pay $35 per month for unlimited data and texts and five hours of talk, which is more than I ever use. And my phone plays music and movies, and I use it to read books more than for any other purpose. Talk about Cheap Computing! My $150 smarty-pants phone both computes and is cheap. And it does everything I need and then some.

My current cell phone carrier is pre-paid, low-cost Virgin Mobile. I'm not saying it's the best there is, just that it suits my needs and I like the price.
My phone is an HTC Evo 3D. Its 3D camera is purely a gimmick; I have never found a practical use for it. But the regular 2D cameras (front and rear) on the thing are good enough that my phone is the only camera I carry most of the time, and I have produced many pictures with it that I've published as part of paid online articles.
In fact, here's a picture I took with it of my new TARDIS-looking office air conditioner: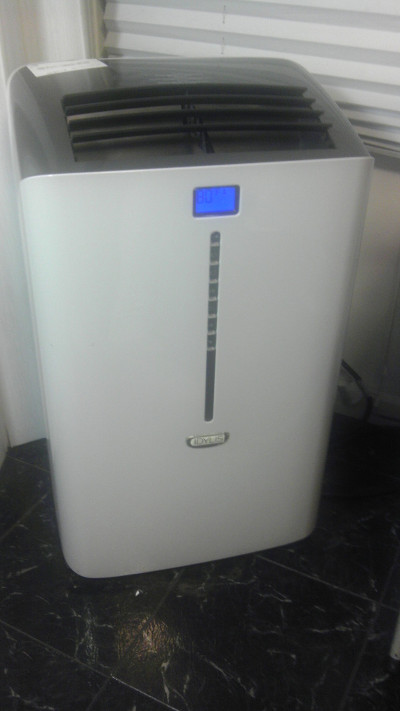 A great photo? No. But about as good as any quick "pocket camera" snapshot of a grey device standing in a corner.
Now here's the funny thing: I overspent on my phone. A sub-$100 Android phone with less-good cameras front and rear would have been fine for my simple needs. If I was shopping for a new cell phone today, I'd look for one with android 4.0 or greater; that can be rooted easily, in case I want to upgrade; with the biggest screen I could fit comfortably in my pocket (probably 4″); and that does 3G and Wi-Fi. And that would be all.
Where I live, in an unincorporated area on the W. Coast of Florida, 4G coverage is poor from most carriers, especially the Sprint-based prepaid Virgin and Boost. Sure, it's nice to use 4G if I go to Orlando or Miami or even some parts of Tampa, but I no longer travel much, so until 4G comes to the area around my home, it's not a big deal for me. So why waste money getting a feature that doesn't do me much good?
My first foray into pre-paid cellular was with MetroPCS, back in 2009. A construction guy friend had it and liked it. I soon realized that he did virtually all of his work in the inner city, where he maintained low-cost rentals for absentee landlords. My video work took me out to the more prosperous shoreline communities almost every day, where Metro coverage ranged from poor to none. Scratch Metro.
Next, I moved to Boost Mobile on a per-minute plan, since my phone use had dropped to nearly nothing. Dime a minute? Fine. Then one day, without notice, it was $0.25 per minute. Say what? I moved to Virgin (which offered better deals even though both Boost and Virgin were — and still are — owned by Sprint).
I'm still on Virgin. More cell carriers seem to enter the no-contract fray every month, so it's possible that I could find a better deal if I looked around.
My new secret vice: Library eBooks
Yes, it's true. I'm hooked on eBooks, specifically the ones I get from my local public library. They use a horrid piece of book-lending software called OverDrive, but it's still marvelously convenient to be able to borrow or return books from my bedroom or front porch instead of getting in my Jeep and driving to the nearest branch.
I use my Android phone, with its 4″ screen, as an eBook reader most of the time now. I also have a 7″ tablet, but the phone slips into a pocket, which means it's with me at the car wash, in the doctor's waiting room, and if I'm hanging out at the mall while my wife tries on clothes. It's with me in bed, too, since I like to read a bit before I fall asleep.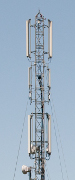 It took me a while to defeat the horrors of OverDrive and Adobe Reader. I'm even making inroads on Kindle, but I still worry that I'll accidentally spend money due to the Kindle Reader program's endless attempts to sell me books when all I want to do is read the ones I borrowed from the library. I'm sure I'll defeat Amazon in the end, and that it may be easier to download and read books through Kindle than through Adobe Reader, even though many titles on Kindle can only be downloaded through USB, not wireless, for some reason — which seems odd, since Torrent copies of the same titles don't have that restriction.
Not that I know about getting books through Torrent-type illegal channels. But if I did, I would find it amazing that the book publishers hadn't learned from the movie and music people and made it easier to buy or borrow books through legal channels than via illegal means. Not, as I said, that I know about this kind of thing….
Anyway, I am off of contract cell phone plans and may never own the latest/greatest cell phone again. I'm happy enough with my current low-cost cell phone that I won't replace it unless it breaks or gets stolen, and if that happens I already said what I'll look for in my next cell phone — which isn't much, because I don't need much from my cell phone other than a screen bright enough I can read novels on it at the beach.
Your needs, of course, may be different. But before you shop for a new cell phone or phone plane, make sure you know what they are so that you don't waste money buying a built-in Zamboni feature if you don't use your phone to prepare ice for skating.