Dec 26 2014 7:53PM GMT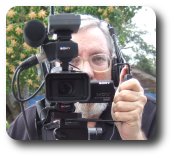 Profile: Robin "Roblimo" Miller
Tags:
Finally! The pre-Christmas shopping madness is over. From now through the 1st of January — and often beyond — we're into gift return madness, which can be as irritating as shopping madness. Go to a store? You're kidding me! Both the local Walmart and Best Buy have packed parking lots. Hopefully, you don't have any gifts to return. I only have one, and it's from Amazon so returning it is a breeze. But that's not what makes this time of year special. This is the last week of the year, and is traditionally the best time to get great deals on high-cost items *not* bought through big box retailers.

AutoTrader.com tries to answer the perennial Buying a New Car: When's the Best Time? question. Here's the final paragraph of that article:
Buying a new car at the end of the calendar year remains a good strategy because it follows the same logic as these other buying techniques; it's based on when the dealer is most anxious to negotiate. But the window for buying is relatively small, and not all shoppers can afford to wait. So hit the dealership any time demand is low — even on a rainy or snowy day — and you'll be more likely to save compared to the shopper who negotiates when the dealer is busy closing sales.
The other buying techniques they advocate are buying at the end of the month or the end of the quarter. And, of course, watching the weather. If all this is correct, you will make your best vehicle deal — and I say "vehicle" rather than car, because dealerships are as hungry to sell vans, light trucks, and even OTR rigs as they are to sell passenger cars — on a snowy December 31, late in the day.
And Ford dealers may be especially hungry to make end-of-the-year deals in 2014 if this article is correct: Ford offers year-end incentives for dealers to meet sales targets.
Okay, back to computing…
The network refresh cycle in enterprise networking equipment has reached a six-year high according to Dimension Data's Network Barometer Report 2014. In fact, half of network switches, routers and wireless devices are either aging or obsolete. Devices that are past end of sale are considered "aging," while those past end of support are considered obsolete. In many cases, the recession caused organizations to delay upgrades and squeeze every last drop of juice from their legacy network equipment.
The above paragraph is from an August 18, 2014 article titled HOW A NETWORK REFRESH CAN KEEP BUSINESS MOVING FORWARD at IPCTech.com. Since this is a vendor website, you can say, "Of *course* they're saying it's time to buy new gear." The only thing is, they might be right. Aging hardware, software and firmware are more easily hacked than up-to-date equipment. And the end of the year is a good time to get great deals from your vendors.
And Windows 7? Perhaps you heard that it stopped selling on October 31, 2014. This is true for retail customers, but Windows 7 Pro is supposed to be available to commercial clients for at least another year. Or you can — as a commercial user — buy Windows 8/8.1 or a computer preloaded with one of the "8s" and exercise your "downgrade rights" to go back to reliable old 7 if you don't like the newer flavor of Windows.
It's always wise to check Dell at the end of the year, especially their Outlet Home and Outlet Business sub-sites.
And check this: "Save an extra $50 off all Outlet Business desktops, laptops and workstations $599 and up with coupon code: ZM0NLQ7T6M8FMJ." So Dell really really wants your business.
Thinking of Dell, in September I bought a Dell Inspiron 15.6″ laptop through Amazon as a gift for $247. That same laptop now goes for $299. So maybe the end of the year isn't always the one best time to buy, but we should keep our eyes open all year.
Thinking of which… I've mentioned Dell here but no other hardware vendors. This isn't because I have any special love for Dell, but because of the laptop buy mentioned in the previous paragraph, combined with the reliable service my former employer got from their 100% Dell server cage. But don't just blindly buy Dell. Take their price and specs and call other vendors for comparisons. Don't forget your local resellers, either. They can be as hungry at the end of the year as anyone else — and they may be able to offer you better post-sale service than a company based in Texas or Shanghai or New York. (Unless, of course *you* are in one of those three places.)
But whatever. If you have any computing equipment needs, either commercial or personal, this is the time to shop the Internet *and* call around by phone.
The deals are out there, but it's up to *you* to find them!