Feb 10 2015 12:02AM GMT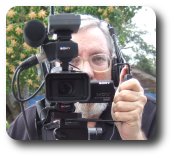 Profile: Robin "Roblimo" Miller
Tags:
I recently downloaded the latest version of LibreOffice, the free, open source office suite I use when my work requires print-style text formatting, a slide show or a spreadsheet. Or, more often, to read and work with a document prepared in a proprietary office suite like the one Microsoft sells. And after I finished my download, I donated $10 to The Document Foundation, which maintains LibreOffice. I didn't have to pay $10 for the latest version of the software, but I did because it's the right thing to do — and also because it's almost always less expensive to support a free software project than to buy commercial software.

Most of the software I use is both free and open source. I run Ubuntu Linux at least as much as I run Windows. I do most of my writing, which runs on the Internet, with a text and HTML editor called Bluefish. Photo editing? GIMP. Instant messaging? Pidgin. Antivirus for Windows? ClamWin.
And so on.
I prefer multiplatform software. Ideally, I shouldn't need to care what operating system I'm running at any given moment, but should be free to concentrate on the story I'm writing or the picture I'm cropping or the video I'm editing…
…and the one commercial program I use all the time is Sony Vegas, which runs only in Windows. Grrr.
Yes, there are open source video editing programs for Linux, but my experience with them has been less than stellar. I do video work for money. It's not a hobby for me, and a free software equivalent of Windows MovieMaker or Apple's iMovie just won't do.
There was a lot of hope for a project called OpenShot, which did a successful Kickstarter campaign back in 2013. But OpenShot development seems to have ceased as of September, 2014.
Now and then someone says a family problem overcame lead developer Jonathan Thomas, but the problem has never been mentioned on the project's website, nor has Jonathan shared all the code so others could take up the flag in his place.
Jonathan's Twitter and Facebook pages haven't been updated since October 16, 2014.
1463 backers kicked in $45,028 through Kickstarter even though Jonathan only asked for $20,000. That means there are a lot of unrealized hopes floating around out there.
But that's just one software development project out of many that hasn't made good use of money people freely donated to it. All the free software I personally use is alive and doing fine, thank you.
Do I give as much money as I should to the volunteers who make and maintain the programs I use to earn a living? Not even close. But as little as I give, it's more than most do.
Will I give more, now that I've started thinking about it? I certainly will. And if you use free software to do some or all of your work, I would appreciate it if you gave a little, too.