Jul 1 2013 12:36AM GMT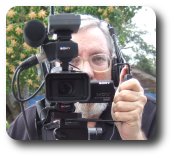 Profile: Robin "Roblimo" Miller

Finding a good price on a single-user desktop program is one thing. Getting a good deal on software that will be shared by 10, 20 or 300 users — or more — is something else. For one thing, you can't rely on software reviews at that level because most software news publications don't have the resources to test software meant to be used by many people, and if it's software that is typically customized heavily for each corporate user, a review of how it works in one situation may be meaningless to you if your use scenario is not the same as the reviewer's. Indeed, the only way to get an unbiased review of enterprise software is from other users. This is what G2 Crowd is all about, and why you need to know about it.

Choosing enterprise software is a high-stakes game, and one at which it's easy to lose. A 2012 Gartner survey found that 20% of software projects that cost less than $350,000 failed, while projects that cost $1 million or more had a 28% failure rate.
Reasons for failure included:
Functionality issues
Substantial lateness
Quality issues
Runaway cost
Cancellations after launch
G2 Crowd can't tell you what kind of success to expect from custom software, but it can tell you what to expect from a particular software vendor based on other companies' experiences with it. For example, here's the G2 Crowd graph that compares various CRM packages.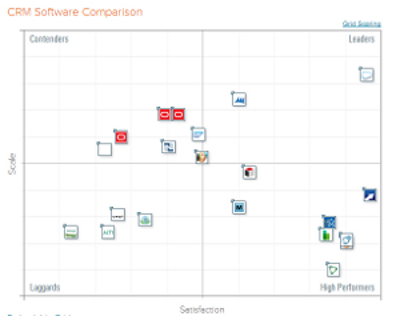 G2 Crowd is still new. It has valid comparisons in only 17 software categories so far, and even these categories don't yet include all software possibilities. But the site is growing nicely. When I first talked with cofounder Matt Gorniak about it, it had just gone live and its owners hadn't yet sold a single one of the premium research and consulting packages they expect to rely on for income.
Matt says their sales are now healthy and growing at a nice rate, so it looks like the site will continue to grow and prosper.
An interesting thing I noticed — and Matt, too has noticed — is that users know about software he and I had never heard of, and are using G2 Crowd to share that knowledge. Workbooks CRM (Workbooks.com) is an example. It was submitted to G2 Crowd by a user, and other users have given it positive reviews ever since.
Since G2 Crowd algorithmically kicks out reviews that look like they have come from the software vendor or are otherwise self-serving rather than real, this is a apparently an up and coming CRM product worth looking at even if the people behind it don't have as large a marketing budget as some of their competitors.
This is the point of G2 Crowd: It's crowdsourced enterprise software reviews and information that can help you pick the best software for your business without relying on (necessarily biased) brochures or sales pitches. If you want to pay G2 Crowd for reports or custom research, go right ahead. If not, use the site for free, and maybe add a review or two at some point that will help your peers make informed decisions, same as reviews already on the site help you make good software choices.