Jan 13 2015 6:03PM GMT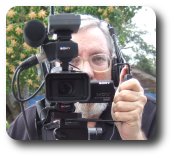 Profile: Robin "Roblimo" Miller
Tags:
Tablets keep getting cheaper. Today's bargain, courtesy of my LogicBuy newsletter subscription, is an ASUS VivoTab 8 M81C-B1-MSBK Signature Edition Tablet running Windows 8.1. Not a bad deal for a tablet with Windows and — Wait! There's More! — a year's subscription to Office 365 personal edition, supposedly a $69.99 value. We don't know how long this deal will last, so if you've always wanted a tablet running Windows, you'd better move fast. But enough about Windows. Let's talk about Android.

My HTC Desire 816 Android phone becomes more and more wonderful. The fact that it has decent quality speakers and is loud enough to be heard outdoors from several feet away is marvelous. I use my smartphone as a recumbent trike "dashboard" with a software package called Ulysse, that not only displays a speedometer and odometer and other useful indicators, but has a feature that lets you control other applications through it, including iHeartRADIO, to which I have now become addicted.
Yes, I know iHeartRADIO is a rebrand of the evil Clear Channel Network that bribed lawmakers into allowing a single company to own multiple stations in a single market, and to own hundreds of stations in the country. But (sigh) let's face it, the playlists of 800 radio stations give an insane selection of music. For instance, Loungin' Out Radio, what we might call 'the Roblimo edition,' which accurately follows my taste because I've upvoted music I liked and downvoted music I didn't like long enough that just about everything I hear now is something I like — for background music or going to sleep.
For other moods, or when I'm out on Silver (as in "Hi ho, Silver, away"), my recumbent trike, I may prefer classic rock or even modern hip-hop or country, depending on my mood. I'm an eclectic music listener…
…which means that I'm a member of local (Tampa area) "Community Conscious Radio" station WMNF, which besides playing an insanely great variety of music, also does more local news than any other broadcaster around here. So I also have the TuneIn Radio app, which gives me not only WMNF but other independent, non-profit and progressive stations.
I started my mobile music junkie ways with iHeartRADIO, but right now I'm listening to a pleasant orchestral piece on WSMR 89.7, our local NPR station.
I remember when Internet Radio was going to be The Next Big Thing, but I never quite got behind it in the beginning. Now, with the mobile Internet reachable anywhere I can get a cellular signal, it is the primary way I get music — in addition to my wife's and my large collection of CDs and even a few vinyl records.
Dude, My Car's Right Over There!
Now and then I have a senior moment and forget where I parked my car. Shades of the stupid, 'Dude, Where's My Car?' movie, eh?
Ah! There it is. Right where my car-finder application, called Where's My Car, says it should be.
This is totally an application for idiots. It has a big P and a big ?. When you park your car, press P and it records the location. When you want to find your car, you press the big ? button, and you see your car's location and direction. Walk toward it, hopefully without bumping into anything, and there's your car.
This app, like most based on GPS, will not work in parking garages or other places that keep your phone's GPS receiver from having a clear view of the sky.
Is this the best car-finder app for Android? Apparently not, since there are dozens of other ones, and some have higher ratings. But I've used 'Where's My Car' since there were hardly any of these apps out there back then and now I'm used to it.
An important app? No. Useful? Yes. There are also ways to track your movements in Google Maps, and you can make your parked car a "waypoint" so you can get back to it. And if you're parking under cover, as I do now and then in the Tampa airport parking garage, I use my writing app (Google Doc, but you can use whichever one you like) to record the level and position of my car, either by talking or typing.
And voice? Yes! Much fun on its own! But we'll save that for another time, along with a test of some of the higher-rated car-finders, which can obviously find things like treasure you buried, a boat you tied off in an obscure location, and so on.
Isn't that right, Matey?! And yo ho ho and a bottle of rum (or soda for the non-drinkers) around this part of the world this time of the year, because we will soon have the Gasparilla Pirate Fest, which is totally the kind of event that always results in lost cars — hopefully with yours not among them because you used 'Where's My Car' when you parked.
Arrgh!