Oct 15 2012 8:53PM GMT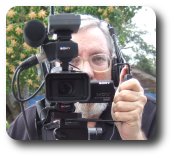 Profile: Robin "Roblimo" Miller
I say "Windows 8" in this post's title because Microsoft is determined to have you use Windows 8. If you buy a new computer in 2013 or beyond, it will have Windows 8 installed instead of an earlier version. And if you buy a computer running Windows 7 now (or have bought one since June 2, 2012) you can upgrade it to Windows 8 for a mere $15. Have an older computer running Windows 7, XP or Vista? The upgrade costs $40, which is still a pretty good deal, especially compared to earlier Windows upgrade prices. Then you'll need to get a utility to give Windows 8 a usable desktop for regular computers that don't have touchscreen displays, but that's both free and easy. I wrote about Making Windows 8 Usable on Laptop and Desktop Computers — for Free last week, and hopefully you've taken that advice (or soon will). Which brings us to installing useful productivity programs on our shiny new Windows 8 computer, which is the first thing I did after making its desktop usable with Classic Shell.
The first productivity programs I installed were LibreOffice, Chrome, Bluefish, and GIMP.

"Wait," you might say. "Don't these programs also run on older versions of Windows? And on Linux, too?"
They certainly do.
This doesn't make them any less useful on Windows 8. But I was worried (a little) that at least one of these mainstays might not work with Windows 8. It's not uncommon for programs that work well in Windows xx don't run right (or even at all) in Windows xxx. The same sometimes goes for a change from Bobo Linux* 777.7 to Bobo Linux 778.6. So before I recommend a program to you and tell you it works well with any given OS, I test it to make sure it really does. And so I tested a whole bunch of free software on Windows 8, starting with LibreOffice.
LibreOffice
This is a highly-regarded fork of OpenOffice.org. You can use whichever one you prefer. The differences (aside from the name) are so subtle that you may not even notice them.
I have personally used LibreOffice, OpenOffice.org, and their predecessor StarOffice since the 1990s. I have never owned a copy of Microsoft Word or Microsoft Office, but I have been a functioning professional writer throughout that time (and I still am one). I give speeches with slides I create in LibreOffice, and edit other people's PowerPoint slides in LibreOffice when necessary. My freelance pay records are LibreOffice spreadsheets or "in the cloud" as Google Docs, which are 100% compatible with LibreOffice.
I do not personally use the LibreOffice Draw or Math functions. But I can tell you from personal experience that for a writer or anyone else who turns out text and slides, LibreOffice is a fine choice and I recommend it without reservation. The few places where it seems to be incompatible with MS Office are generally the result of differing fonts. Make sure you use fonts that are common to both programs and you will not have document formatting problems. Slides can also be slightly different between Libre and MS, so keep them simple if you are sharing them with MS Office users. Spreadsheets may have slightly different functions in MS than in Libre, but whichever program you use, you will soon become comfortable with it.
And then there is the much-used "show changes" feature in MS Writer, which writers and editors use to jointly edit documents. Guess what? You can edit MS Writer docs in LibreOffice Writer even if the editor on the other end is a pure MS user, and they won't even know you're not using MS Writer. I know this because I have written three books and hundreds of articles in LibreOffice, OpenOffice.org, and StarOffice, and I have never had an editor complain about my document formatting.
Note that LibreOffice is free not only in the software freedom sense but free of charge to own and use. Such a deal!
The GIMP
Some people need more sophisticated image-handling and creation software then the Gnu Image Manipulation Program (GIMP). I believe, however, that my simple graphics needs are similar to those most non-artists have. I take screenshots. I crop and resize them. Now and then I overlay one image on another or join two images together. GIMP is all you need for these tasks, and its price (free) is right. Want proof that it works? The illustrations in this article were all created with GIMP.
Chrome
Chrome is the Google browser. I started using it because it gives me what appears to be the same copy of my (Chrome) browser on all the computers I use, across three operating systems: Linux, Windows, and Mac. I also use GMail, which is great in Chrome. This is a good browser. It loads quickly and works to keep malware out of my computers, so far with 100% success. You may like Firefox or Explorer better than Chrome (or Chromium on Linux) but Chrome is at the very worst worth a week-long trial on your PC(s).
Bluefish
I put out a lot of what I call "writer's HTML." That is, simple tags that format stories like this one. I could use LibreOffice for my online writing, but the HTML it turns out is as bad as MS Office HTML. Yech! in both cases, and with most other word processors, too, because they are designed to put words on paper rather than on someone's computer screen. Bluefish is really a programmer's editor, not a text editor. But it's plenty good in both roles. It's not an editor that does your work for you. The Bluefish assumption is that you know HTML or C or whatever else you're writing in, but that a good power tool can speed up your work.
That's how I see Bluefish: as a power tool for programmers and online writers. Again, proof that it works is that I wrote this article in Bluefish.
These are not the only free programs I use, and there are thousands of other ones out there I don't use, but other people find excellent for their purposes. I will write about some of them from time to time, as well as try to keep up on any hardware or peripherals bargains I run across.
For instance, right now I'm shopping for an inkjet printer. There are a lot of them in the market. But are any of them any good? And are there any with notably lower ink refill costs than the rest? Look up at this blog's marquee. It says COMING ATTRACTIONS. And yes, we have plenty of attractions coming your way as long as you're interested in computing on the cheap.
———————-
*An imaginary Linux distribution. Don't expect to find it at DistroWatch.com.