Mar 27 2015 12:00AM GMT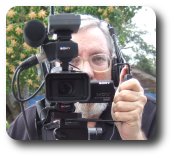 Profile: Robin "Roblimo" Miller
Tags:
I subscribe to a number of "daily deal" email newsletters partly because of this blog and partly because I am just plain cheap. Today I'm going to share my four favorites with you. I use them myself, and they help me save hundreds of dollars every year. They are:
TechDealDigger,
TechBargains,
Tech Hunter,
and Daily Steals.

Their offerings are different, and obviously change from day to day. I check them all almost every day, because I'm getting ready to start publishing a deal here and there, chosen not because vendors pay me (that's not allowed in honest journalism) but because I have a pretty good knowledge of the marketplace.
A note about picking quality goods
Cheap Computing isn't a product review blog, but any products I recommend are either ones I own and like — and bought with my own money — or are ones my friends or associates own and like. For instance, there's the GPX HT12B 2.1 Channel Home Theater Speaker System I bought to use on my HDTV, figuring that if they weren't good enough for TV viewing, they'd almost certainly be good enough for casual computer sound, especially because I use studio-quality Shure headphones for audio editing.
It turned out that the little GPX speaker set, for a mere $22.94, was amazingly good. Blowaway good! So there it is attached to our living room TV, happily pumping out (near) theater-quality sound. And I just ordered another set for my computer — they're now $26.98 (and climbing)on Amazon, but I'm not complaining. My ancient $20 Logitech speakers are blown; they buzz like crazy if much bass tries to go through them.
The GPX speakers are as good for my purposes as several $100-ish home theater systems I've owned in the last decade. These little things are a true bargain, and one I first learned about through one of the newsletters, although for the life of me I can't remember which one.
Another reason to subscribe to deal-type newsletter is serendipity. While I was preparing this blog post, Slashdot coworker Timothy Lord mentioned that he wanted a better webcam than the one built into his laptop. And guess what? A few minutes later I spotted a 40% off deal on a Logitech C920 webcam, which is the one I have — and like a great deal.
This was purely chance. But if I hadn't been looking at my 'deal' newsletters, Tim probably would have paid more for that webcam. So I did my good deed for the day, just as you can do good deeds for your friends and family if you spend a little time hunting for online bargains.