Jan 12 2013 10:03PM GMT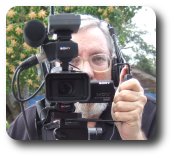 Profile: Robin "Roblimo" Miller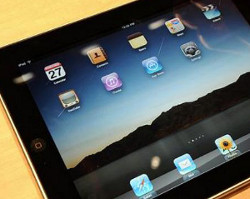 The short answer to this question is, "No." My favorite local TV news station, WTSP, has an iPad app they push during nearly every news broadcast. That's wonderful if you have an iPad. But if you have a smart phone or tablet with no lower-case "i" in front of it, like my Android phone, you don't get a special app. That's sad for WTSP, since a December 2012 IDC study showed Android holding 68.3% of the smartphone operating system market with iOS a distant second at 18.8%. And — surely to WTSP's chagrin — there are many more mobile phones than tablets. Even worse, I can see WTSP's website on my Android phone — by tapping M.WTSP.COM into the little virtual keyboard. Since WTSP already has a mobile site, why do they also have a custom iPad app that surely cost a whole bunch of money to develop? Chances are, sooner or later they'll drop support for the specialized app in favor of their mobile website.

iPhones were the first smart phones. They were introduced in 2007, with Android phones roughly a year behind them. Back then, when smart phones were barely crawling out of the ocean onto the shore, and browser software for them wasn't very good, an iPhone app for your business seemed like the best way to reach smart phone users.
Not long after that, with Android grabbing a growing share of the smart phone market, you needed not one, but two apps.
Or you can do as Future PLC has done with their new iPad magazine, tech. That's right. A magazine strictly for iPad users. Not even the more numerous iPhone people are supposed to read it. And the far, far more numerous Android people? We certainly won't bother with them, say the iSnobs at tech magazine.
This is obviously an ultra-niche publication. It's going to have to get a ferocious ad rate to stay in business, because its potential audience is such a tiny percentage of mobile device users.
If you are already in a niche market, either geographically or because you appeal to a limited set of interests, can you afford to ignore 68% of mobile phone users in favor of the elite 19% who have iPhones? Or vice versa?
Forget Mobile Apps. Make a Mobile Website!
Once upon a time there were online services such as Prodigy, CompuServe and AOL. Each one required special software. Each one charged a monthly fee. None of them could communicate with the other ones; if you were on AOL you couldn't send messages to friends on GeniE or CompuServe.
Then came the Internet. It had been around, but not open to ordinary people. After it opened up, instead of advertising your business on CompuServe or paying for a page on Prodigy, you made a website — and everybody, no matter what ISP they used, could see it.
The general movement of the Internet is toward more standardization, not less. Custom mobile phone apps are a move in the opposite direction. But it is a move that will not last. Why not? Because, if you can deliver your information or sell your wares to all mobile users with a single mobile version of your website, why would you want to spend money on multiple custom apps for multiple mobile operating systems?
There are many services that will help you convert a regular website into a mobile one, none of which cost anything near as much as a custom mobile app, let alone multiple ones so that your site will work for all mobile phone and tablet users, no matter what operating system they run.