Jun 21 2013 8:10PM GMT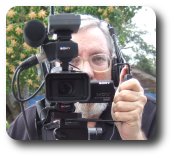 Profile: Robin "Roblimo" Miller
I see it over and over again: "Bachelors degree or equivalent, 5 years senior-level experience, must work in Los Angeles office." If it's a job that involves staring at a monitor and typing on a keyboard, with maybe some phone action in between, why shouldn't you save money and hire someone in a low-cost location instead of in one of the world's most expensive ones? Sometimes a computer — and the person in front of it — are cheap because of where they are, not because of their abilities.

I'm an example: I do video editing work for a company that has its editorial head and its main editorial office in Manhattan. I live in a backwater Florida town. They pay me half — maybe less than half — the hourly rate I could (and would) charge if I lived in New York.
My friend Matt lives near me. He, too, works for a company in New York, except he's a programmer and sysadmin. His bosses pay him (an estimate here) 30% less than they'd need to pay him if he lived within commuting distance of New York.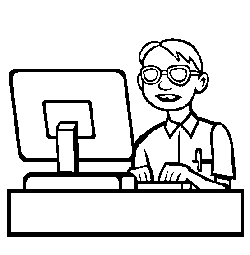 New Yahoo! CEO Marissa Mayer famously told all of her new subordinates that henceforth they would work in Yahoo! offices or begone. Yahoo! has offices in some of America's most expensive areas.
Mårten Mickos was CEO of MySQL AB, which operated as a virtual company with over 70% of its employees working from home. Note that Mårten sold MySQL to Sun for a cool billion dollars, and is now building another virtual company. He and I did a video interview for Slashdot a while back about how to manage remote work forces effectively.
A logical extension of the "let's hire people who work from home" idea ends up with you hiring people in New Delhi instead of Tucson. If you do that, you deal with time zones, cultural differences, and often major discrepancies in skills between what you get from Americans vs. people in some other countries. I will admit that one of the best and most reliable writers who has ever worked for me was Mayank Sharma, in New Delhi. I have even visited and stayed with him in his family's house. (Mayank and his new wife have an open invitation to come stay with me and my wife in Florida, of course.)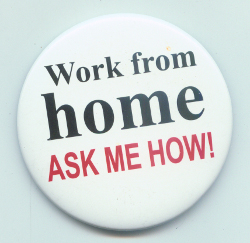 But Mayank was an exception in many ways. Few Indian writers I worked with were at his level. So you know: I paid Mayabk between half and two thirds what I paid American freelancers. This was still big money in New Delhi, just as my freelance rates (which aren't much higher than his) are big money in semi-rural Florida.
Basically, what I'm saying here is that if your company is in or near New York, San Francisco, Boston, Los Angeles or other high-cost metropolitan areas, you can save 40%, 50%, and maybe more by hiring people in small cities or, really, out in the country as long as they have reliable broadband service. You may need to spend some airfare money for a meeting now and then, but it will be a fraction of what you save. (Additional savings hint: Use Skype or Google Hangout instead of having nothing but F2F meetings.)
It takes a certain amount of managerial skill to handle a remote workforce. Marissa Mayer apparently doesn't have it. Mårten Mickos does. I strongly recommend watching the above interview with him — and doing a lot of additional research — before you go on a remote hiring binge.
But if you do your homework, and learn how to manage a remote workforce effectively, your company can do an awful lot of Cheap Computing without sacrificing work quantity — or work quality.