May 23 2014 5:39PM GMT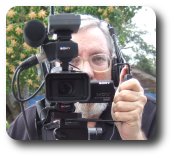 Profile: Robin "Roblimo" Miller
Tags:

I can't handle paying Brighthouse nearly $160 every month for Internet, cable TV, and VOIP phone. Back when it was $80/month and I had a high-flying job, I was okay with cable. Now that I'm on Social Security (supplemented by a little freelancing), cable TV has become too rich for my blood. And $160/month doesn't include any premium channels. So something has to go — and I think what is going to go is me from cable TV. It keeps going up, up, up every year as if it is something so vital that we'll pay insane amounts to have it. Maybe some people will, but a lot of us won't.

Where my wife and I live, in Manatee County, Florida, we have a choice between Brighthouse Cable and Verizon FIOS. These two companies have been competing with each other in the worst customer service category for many years. We've had problems with both of them — to the point where only a few days ago I thought (be still my heart) that we were finally going to go a whole 30 days without Brighthouse cutting out. But no. Last night, working late, our Internet service stopped working for over an hour. Our VOIP pseudo-landline phone went out, too, since it's dependent on Internet connectivity to work.

For $160 a month, I expect 99.5% uptime. Or better. Grrr.
I wrote about 'Cutting the cable TV Cord' as Much as We Can on April 7. In a comment on that story, a reader wrote, "For my wife, the biggest adjustment with cord-cutting has been usability-related. For all its frustrations and high costs, the cable interface was very familiar and mostly intuitive."
Luckily, my wife doesn't have that problem. Brighthouse recently changed their channel selection and PVR GUI so that it's more cumbersome and less intuitive than the previous iteration. Add to that my choice of Tivo, which has a pretty darn good remote and GUI, and I think we'll be better off than we are with cable TV.
When I wrote 'Cutting the cable TV Cord' my wife was against Tivo because, she said, all subscription services raise their prices — as our current overpriced cable service shows. But friends who follow this stuff for a living — including the guy who wrote 2014's Internet belongs to cord cutters for ZDNet — have assured me that Tivo has only gone from $12 to $15 per month in recent memory, and that with a dual-tuner Tivo for $74.99 (plus $15/month) we'll be spending hardly any more in our first year than for a dual-tuner PC card plus other crud to hook up a PC as a video receiver and recorder.
But… OH NO! That $74.99 offer seems to have ended. Now the lowest-cost Tivo you can buy directly from Tivo is a 4-tuner Roamio for $200.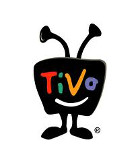 So let's look for used ones. There are lots of Premiere (2-channel) Tivos on Amazon and eBay and even Craigslist, many for less than $50.
$50 plus a one-year contract for $15 per month is okay. Mind you, this is on top of $50-ish per month for Internet service, $8 for streaming Netflix (which is due to go up before long) and whatever we decide to pay for VOIP phone.
The funny thing is, we aren't as dependent on a landline(ish) phone as we used to be. My wife and I both have cell phones, plus Skype and Google Hangout. So do we really need something better than MagicJack? Maybe not. And maybe so. We'll probably go with Voipo for $15/month; we could get two years for $149, but we're suspicious enough that we'd rather try it out month-to-month. And maybe MagicJack. Decisions, decisions. This isn't a huge financial problem; both services are pretty cheap. But hey! I write a column/blog called Cheap Computing, so I do tend to get a little anal about even small recurring charges.
The other choice, which is a way bigger one, is whether we should stick with Brighthouse as our Internet provider or move to Verizon FIOS. Brighthouse Internet is around $75 per month as a standalone service, while FIOS is about $53 including taxes and little "gotcha" fees.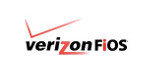 And Verizon. We don't like Verizon. We're not alone in this. I have a friend (initials "MM" – you know who you are) who hates Verizon so much that he wrote a letter to the CEO of Brighthouse asking if they couldn't, pretty please, get competitive with Verizon on Internet service. No answer. So he moved to Verizon and says the speed is way better than Brighthouse, especially upstream, and except for giving money to Verizon (which has cheated everyone we know at some point, including us) the service is just fine and has been 100% reliable except for thunderstorm-type outages that kill the electricity, too.
So, I guess, Verizon it will be. And Tivo and Netflix and Internet service, and MagicJack for under $10/month for a total of $85 (or so) per month, which is pretty darn good compared to our current $150+ bill.
Our setup cost is $50 or so for a used Tivo, $50 for a good directional TV antenna, about $30 for antenna mast material (galvanized pipe) and maybe $50 in labor to install the mast. Add $20 for sundries such as coax, clamps, and a signal splitter, which comes to a total of $150. This would be less if we weren't 30 miles from the local TV antennas and didn't need a high mast and sophisticated antenna. But even so, We'll get our antenna and Tivo investment back in just a little over two months.
I've got to say this about Brighthouse: their customer service people are a lot more polite and phone wait times are a lot shorter than they used to be. But not enough to pay $95 for, since we aren't addicted to any cable channels we can't get over the Internet, along with a whole range of online programming we haven't even started to explore.



So off we go, into the over-the-air yonder; flying high, into the Internet video sky. And we're not alone. The cable TV providers figured Americans were golden geese that could be relied upon to send them gold every month. Except they demanded more and more gold, beyond our ability to produce.
It's sad to watch American businesses — in this case, an entire industry — commit suicide. But what can we do? I don't know about you, but I've decided to step away from their (virtual) hospital beds and let them die quietly without my help.