Jan 17 2014 4:24AM GMT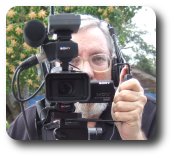 Profile: Robin "Roblimo" Miller

I use Google's Chrome browser in Windows, Mac, and Android, and I use the (essentially identical) Chromium browser in Linux. Yes, I'm trusting Google with passwords and other important data, but the convenience is exquisite. I have the same bookmarks on all my computers, from my biggest desktop to my smallest cell phone. Some of my work is done for hourly pay, and some is done by the job (i.e. I get a flat price for each Cheap Computing post, no matter how long it takes me to write). When I'm working by the job, speed increases my hourly rate. So yes, time is money. And fast, cross-platform apps save me time, which means they save me money.

Chrome/Chromium is the most obvious example. It's the piece of software I use most. I was at a local retailer yesterday to get a refund on an item that didn't work right, and couldn't find my receipt. Zip! Boom! Bang! I pulled up my order (it was a "buy on the Internet, pick up at the store" deal) via Chrome on my trusty Android phone in a few seconds. Problem solved. I could do the same thing with Firefox, but since I use Google+ and Google Drive and Google Hangouts, I might as well use Google's browser.
When it comes to text editing, my all-time favorite program is
Bluefish
. I use it in Linux, in Windows, and even once in a while in Mac OS. Sadly, there's (sob) no Android version, so I am currently hunting for a similar text/code editor I can use on my tablet computer.
And what about a full-fledged office suite? I keep reading that Microsoft Office is a big reason you should choose a Windows tablet over an Android one. Say what? The cloud version of Office, Office 365, works on every browser I've tried, in every operating system I have in my workspace. Most "cloud" software will work in just about any browser and operating system.
OpenOffice is another one that works on just about all the operating systems I'm likely to use. The Android port is called AndrOpen Office, and I've installed it on my Samsung 7″ Android tablet. Works fine, although I would personally suggest an external keyboard if you're going to do much typing, a suggestion that applies to all work in handheld devices. My old fingers don't do a good job at tapping a screen instead of pressing keys. You may be better at screen typing than I am (especially if you're younger).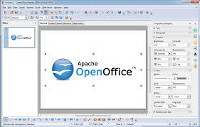 And then there's GIMP, which I use on my full-sized computers. The closest thing to it I've found for Android is Image Editor by Byte Experts. A nice, pleasing little program with hardly any learning curve if you've worked with either GIMP or Photoshop.
I could go on and on, listing this program and that one, but you know what you like to use, and I'm sure you know how to find software that fits your needs on whatever computing platform(s) you prefer.
Just remember: the more alike the programs are that you use on different operating systems, the faster and more relaxed your work will be. And if you can use the same (or at least similar) software across all the operating systems you run at home and at work, your life will be much happier than if you use wildly different applications during the course of a day.