Aug 19 2013 2:27AM GMT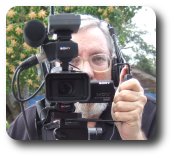 Profile: Robin "Roblimo" Miller

I can't hide it any longer. I have become an eBook junkie. The last 10 books I've read weren't on paper, but on the screen of my $69 Android tablet. But they were all books I got for free. That's a Cheap Computing kind of thing, right? So maybe I shouldn't be ashamed. And I'll tell you, it's a lot more convenient to borrow library books online than in person (despite my local library's terrible eBook software), and my 7″ tablet is a lot lighter and more comfortable to read in bed than a hardcover library book.

My plan this week was to write about OpenShot and maybe another free video editing program for Linux, but an unplanned hardware failure (are any hardware failures planned?) killed that idea. So this is a fallback, although not very far back, since I was going to write about the eBook thing next week or the week after, anyway.
So, yes, I have become an eBook junkie. It is just so… snuggly… to go to bed with my little tablet leaning against my arm or a pillow, turning pages by swiping a finger or two across the screen, right to left (and left to right to go back a page), enjoying the light weight of my little device. Ahh…. Saint Readerius (the patron saint of literacy, who I just made up) would have loved this.
And who else loves eBooks? I mean, someone who's alive? Penn Jillete. That's who. He says so repeatedly in a New York Times aricle about his reading habits.
Not all of us have giant hot tubs, as Penn does. But almost all of us can afford Android tablets. Amazon has a bunch of them for less than $100 that have Google Play preloaded.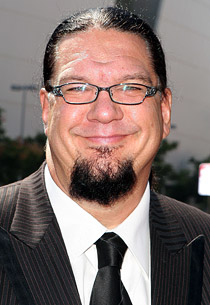 Through that Play store, you can get all kinds of apps for free or cheap, including the OverDrive Media Console my local library (and possibly yours) uses as its book-lending software.
Go ahead and try to figure out this software on your smart phone or small tablet. I dare you. It has lots of what Jakob Nielsen calls "mystery meat" navigation, namely icons that may have made sense to the people who defined the interface, but not to anyone else. And no, mobile OverDrive has no text "tips" to help. That's what makes the mystery.
They must really get some good laughter at OverDrive out of watching library users try to make sense of their software the first few times we try it. Ha ha ha ha ha.
It's not so funny when you're one of those silly library users, let me tell you. I hope, for your sake, that your library uses better software than OverDrive.
Another problem with library eBooks is lack of selection. While looking at the OverDrive Google Play page, I spotted a book titled Only You Can Save Mankind by Terry Pratchett. Do you think the Manatee County (FL) library has an electronic copy? Nope. In fact, they don't have a single Terry Pratchett title available for electronic borrowing, although they have a reasonable (but not complete) collection of old-fashioned (paper) Pratchett books,, including Only You Can Save Mankind.
You'd think someone at the library would think, "Gosh. The kind of people who read Terry Pratchett and other science fiction and fantasy authors are likely to be early adopters of things like eBooks." Apparently they didn't have this thought. In fact, their list of genres on OverDrive doesn't even include science fiction, although it shows both juvenile fiction and romances as available genres.
Forget libraries for a moment. Here's a list of sites where you can find books for free that don't require special proprietary software to read:
Amazon Kindle Free Book Collections (which also haas links to other free book collections)
There's also BookBub. Sign up and get daily offers of free or really cheap eBooks. Quality varies. But hey! If I can try a new author for nothing, that's a deal I'll take every time.
Now, my super-cheap Android tablet only connects to the Internet through Wi-Fi. It's not equipped to work with a cell phone network. That's fine with me. I have a prefectly good Android smart phone (on a pre-paid $35/month unlimited text & data plan) for that sort of thing. I use my tablet primarily to consume media including text, sound, and video. I have a little add-on keyboard for it that lets me use the thing as a super-portable word processor, but this is a rare thing for me. I do most of my creation on a big, two-monitor PC at home that I can boot into either Windows or Linux depending on my need and mood.
But it's almost 10 p.m. on a Sunday night, so I'm about to wrap this up. Then I'll take a shower and go to bed, where I'll read a novel on my Android tablet until I fall asleep.