Jul 27 2014 7:20PM GMT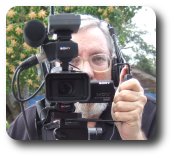 Profile: Robin "Roblimo" Miller
Tags:

I recently did an interview for Slashdot with the CTO of a company that brokers used commercial and enterprise IT hardware. Some readers agreed with what he had to say, some didn't, and a few were trolls (which is typical on Slashdot). But today, I want to talk about personal gear, and what I have to say is generally applicable to buying and selling bicycles or air conditioners, too. I've covered this topic before, but it's worth looking at again.

The first big problem with the used computer and electronics market is people's stubborn belief that the laptop they bought new in 2004 for $800 is now worth $600.
It's not.
Yes, I know it's in great condition and has tons of wonderful software included. But nowadays I can buy a laptop with 5X the hard drive and 2X the RAM and 4X the CPU power of the one made in 2004. As far as software, are you *sure* you're including fully-licensed, legal copies of Microsoft Officer and the Woodly Doodly game? Or are they illegal copies a geeky nephew installed, using license keys he got off the Internet?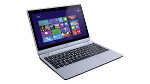 Our laptop value is now down — in my opinion — to $100, maybe less if the battery is running out of juice earlier than it did when it was new.
Now go ahead and try to talk the seller into taking $100 for a laptop they are totally convinced is worth $600. Your chance of success hovers near zero.
I mentioned bicycles. I've thought about buying a recumbent, ideally a trike, but they are crazily overpriced new and not priced much better used. Recumbent two-wheelers are less outrageous, but an awful lot of people seem to think their 2006 recumbent that sold for $699 new is worth $400 used. It's not, especially if it has a rusted, sagging chain and duct tape holding the seat together.
There's one person in Sarasota, FL, the nearest city to me, who had a recumbent bike listed on Craigslist for $695 for at least three months. Now he's down to $600. Used recumbent bikes around here seem to sell quickly if they're priced at $400 or less. Over that, even if the seller paid $1200+ for his proud possession, and it may not sell for many months, if ever.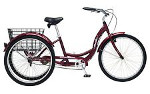 A Huffy ladies bike that sells new at Walmart for $88 will not sell used for $75, even though *you* might have paid $120 or $150 for it at a bike shop.
Walk a little ways from the Walmart toys/bikes department, and there's a nice HP laptop for $309. Wow. A similar one would have sold for $500 or more five years ago. And of course, the five-year-old one is worth maybe 1/2 the price of today's $309 model.
You bought it from a computer shop for $600? That's nice to know, and I might be too polite to say this to your face, but the fact that you overpaid for something doesn't mean I should overpay in turn, does it? There is no way your laptop is worth $300 to me — half of what you paid for it — when I can buy a similar one for $309. Is it worth $200? Perhaps, depending on software and accessories that go with it. A spare battery and a nice case are both worth something. Not a lot, but something.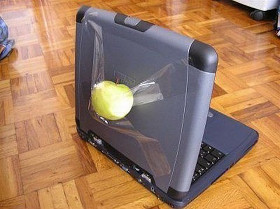 Face it: Big box stores and online merchants effectively set the price on a lot of items these days. Everything they sell may be made by enslaved Chinese children who are whipped hourly. They may pay their American help so poorly that they live in homeless encampments behind the store. And the major stockholders may be so rich that they can buy Congressmen, Senators, and even Presidents with pocket change.
This may not be fair, but it's the current reality in the USA. Like it or not, when you can buy that new bike for $88 and a new Android tablet for $54, it's hard to get that much for a used one, even if it's far superior to the bottom-of-the-line cheapie.

How much is that computer in the window?
There are more than a few online computer-pricing resources. The one I liked best when I wrote about used computer buying and sales last year was Worth Monkey. It's still my favorite. There are many others, but Worth Monkey seems to be the most consistent in my experience.
It's also wise to check Craiglist and eBay to get an idea of what something is worth before buying or selling — and to be ready to swoop in quickly if you see a particularly good deal.