May 19 2013 4:08PM GMT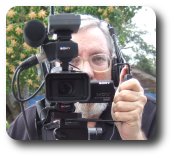 Profile: Robin "Roblimo" Miller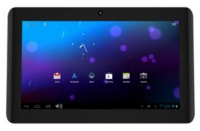 I saw a Klu by Curtis 7″ 4GB Android 4.0 Tablet advertised by h.h.Gregg for $69.95, "In-Store Only." Since they have a store less than two miles away from my house, I decided to go look at one. It was cute. The screen was more than clear and bright enough. But it didn't include the Android appstore, "and you can't download and install it unless you root it," said the helpful and knowledgeable sales clerk. "Some other customers tried, and we tried here in the store. You get a notice about licensing, and then you go back to the little built-in app thingie that has, like, 50 programs, and not very good ones."

Well, darn! When you see something that cheap, and get your hopes up, it's sad to have those hopes dashed, isn't it? And it was even worse to learn that HHGregg had plenty of fully-functional Android tablets like this Samsung one for $179.99 in stock, which the clerk made sure to show me. I felt baited. And switched. So I walked out without buying anything at h.h.Gregg.
As it happens, you can use Amazon's Android app-getting application on the Curtis LT7033 with a little finagling, and most reports say the hardware is good; the only problem is with the software, and since you're going to replace that immediately it doesn't matter.
But this is kind of offensive to me, the same way it would be to buy a brand-new $15,000 car and be forced to buy a $5000 aftermarket engine for it right away because the factory one is a total dog.
So… hmmm… what other super-cheap tablets are out there? I wrote about this a few weeks ago, with a strong look at tablets available from an international retailer called LightInThe Box.com. I also checked Amazon, but was not impressed with the tablets they offered.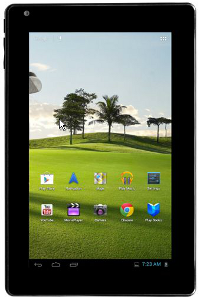 The store I forgot to check was Wal-Mart. They may be the dregs of American retail, but since all tablet computers are made in China anyway, Wal-Mart is no worse a place to buy one than anywhere else.
At WalMart.com I found this $69 tablet, accompanied by copy that explicitly says it has Google Play pre-installed.
Since not all Android apps work with all Android hardware, there's still a little risk. But Wal-Mart's shipping is free, and if I don't like it a return won't be a lot of trouble because their nearest store is less than five miles away.
So I have ordered a "Nextbook 7 Tablet with 8GB Memory" from Wal-Mart. I don't expect a whole lot from it for $69. I just want to read books and watch 480p videos on it, maybe read and respond to a little email while lounging on my patio. That sort of thing.
My cheap tablet will be here in a week or so. When it gets here, I'll let you know if it's worth what I paid for it.