Jul 22 2013 3:18PM GMT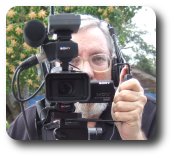 Profile: Robin "Roblimo" Miller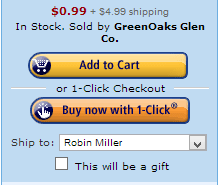 How can a $26 item cost less than the same thing for $19? Is it the Jabberwock, my son? Very possibly. In his poem, Jabberwocky, Lewis Carroll wrote, "Beware the Jabberwock, my son! The jaws that bite, the claws that catch! Beware the Jubjub bird, and shun The frumious Bandersnatch!" Could this poem have been a metaphor? Could it really have been about shipping charges?
The thumbnail at the beginning of this story is from an Amazon page for a bicycle tail light. If you buy much from Amazon you've seen this sort of thing more than once: an item priced impossibly low, with a ridiculously high shipping charge to make up for the low price (and then some).

I started off by mentioning a $26 item that was cheaper than the exact same thing for $19 — because the $26 item included shipping, while the shipping charge for the $19 one was $12.
Here's something even sillier than the 99 cent item with a $4.99 shipping charge: A one cent item with a $4.49 shipping charge.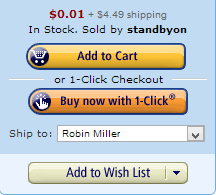 Do these people think we're too stupid to look at the shipping charge before we order?
While Amazon shows you the shipping charge up front, a lot of online merchants don't tell you how much it is until you are at the point of completing your transaction. Strangely — or perhaps not strangely — it seems like the harder it is to find the shipping (or "shipping and handling") charge, the higher it is.
A big topic of conversation among online merchants is how many customers "abandon" shopping carts after filling out all required information. Hah! The anser, my merchants, isn't blowing in the wind. It's in the way you price shipping, and how you hide your shipping charges from customers.
Are we spoiled? You bet!
This week I seem to be talking more about bicycle parts than about computers or computer parts, because my big project this week is a custom lowrider beach cruiser bike. But shipping charges are shipping charges no matter what kind of physical thing you're buying. And I don't know about you, but I like Amazon's "Free Shipping" deal on many items, especially if your order is $25 or more.
I keep an Amazon Wish List of items I don't need right now but would like to have eventually. Many of them are under $25, and I'm waiting until I have something essential to order so that I can add a Wish List item and get free shipping.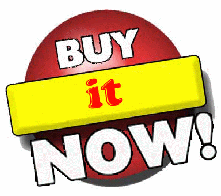 The State of Florida has been going around and around with Amazon about having an Amazon warehouse here. "Whoa," our teapublican "leaders" say, "That will mean Florida residents will have to pay sales tax on Amazon purchases." Well, yes. We already pay sales tax on things we buy from Florida-based Tiger, don't we? And on anything we buy from local, locally-owned merchants?
In reality, Florida law says we're supposed to pay taxes on our own for our online purchases from out-of-state. I never have. Neither has anyone else I know. We're all criminals!
At least if Amazon builds a warehouse near Tampa, we will no longer be criminals when we buy from them, and Lord knows, our neighbors need the jobs.
We'll still pay shipping on Amazon items that don't ship free, and their default shipping charges will still lead to silly deals like $0.99 items with $4.49 shipping charges. But we need those jobs badly. Our governor and president can crow about how they're putting people back to work, but we sure aren't seeing it around here.
I repeat: Beware the Frumious Shipping Charge
A Bandersnatch may be more frumious than the shipping charge on a bicycle part or a mid-tower PC case, but frumious is as frumious does, and it's silly to pay too much for shipping. But as my friend Cate "with a C" Colgan reminds me, "free shipping" can be a come-on too, since "some just up the price to give free shipping."
Yes, Cate, we know that. And that's why we shop carefully, comparing free shipping deals with deals that show an honest shipping charge and those that show a crazy-low item price and a huge shipping fee.
Always shop. Completely. Make sure you know about *all* additional charges, whether they're for handling, shipping or anything else, before you hit the "Purchase" button.