Dec 24 2013 6:33PM GMT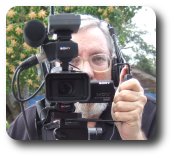 Profile: Robin "Roblimo" Miller

Yes, there are after-Christmas sales at virtually every big box and department store. And there are gift return mobs, too. It takes a special kind of person to shove through those crowds, and I am not that person. The same items will be on sale, probably at deeper discounts, in early 2014. So let's talk about cars and enterprise computers, both of which are often discounted in the last week of the year.

Car-buying lore has it that you can usually haggle a better deal at the end of the month than at other times, since car salesmen, sales managers, and dealerships have quotas to meet, and often have sales contests they'd like to win, too. Then there are end-of-quarter days when the hunger to sell is even more pronounced. But the end of the year is the all-time best week to buy a new car. Or a used one. But what you *don't* want to do, if you've been thinking about buying a new car (and can afford it) is wait until March, April or May. That's when a young man's fancy turns to love — and he's most likely to buy a car to impress his potential sweetie.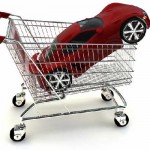 The last week of the year is also a great time to buy computers and peripherals through wholesale channel vendors who have price flexibility and probably aren't selling a lot between Christma and New Year's Day. It's the end of the calendar year for them, same it is for the car dealer and everyone else. If you're a small business owner, you may be able to save enough by purchasing IT gear, software and possibly a truck or van (assuming you need and can afford all these purchases at once) with last-week-of-the-year deals to buy yourself some nice electronics goodies in the second week of January, when manufacturers are rolling out their new gear at the Consumer Electronics Show and may offer you significant discounts on merchandise they already have in stock but need to move out.
And big TVs: my friend Alfred Poor had words about buying one during the Christmas lead-up that are as valuable now as they were then. One thing to note is that if you're looking for a deal on a big HDTV, you probably won't find it in the week before the Super Bowl (Feb 2 in 2014) because enough men buy new TVs to watch the Super Bowl that it creates a small but noticeable sales bump. So buy that new HDTV by Jan 15 — or wait until February.


Notice that I keep talking about buying things you need and can afford. No matter how deeply discounted it may be, you probably don't need a combination bikini waxer and nachos deep fryer. Not even an Internet-connected one. And if you save 5% on a new Subaristic AutoDeduplicating Network Atomizer but put it on a credit card you can't afford to pay off at the end of the month, you're probably not saving any money after you figure in the finance charge.
So remember: When you see a sign that says "Buy Now! Save 20% Today!" that it only applies to items you actually need and can afford, and that by NOT buying you save 100%, which is often the best deal of all.