Jan 24 2014 3:54AM GMT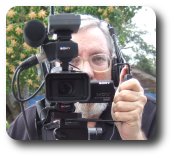 Profile: Robin "Roblimo" Miller

Sometimes being too cheap costs me money. I'm not talking about putting off an oil change or other car maintenance too long and blowing up the motor, but about buying electronic devices that look like good deals at first, but aren't good enough to do the job I need done. Then I end up buying another device that *will* do the job. This often costs me more than it would have cost to buy a more expensive device in the first place…

My Android tablet explorations are a perfect example. First I looked at one on sale at an electronics retailer for $69.95. It was not useful, for reasons I wrote about here.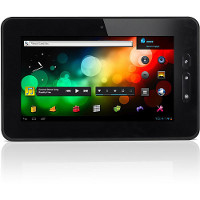 Then I bought a $69 tablet that was okay — that has now come down to $64.99. A *good* tablet? No. Good enough to read library books or watch standard definition (but not Blu-ray) movies? Yes. Battery life, about 5 hours. Not great, but good enough.
Then I got captivated by the wonderfully clear screen and low price of the Nook. One of my granddaughters had an early one, and I liked it, so I paid $149 for a 9″ Nook HD. The display was lovely. There is no other word to describe it. I figured the lack of cameras wouldn't bother me; my Samsung Android phone had a good 5 MP rear camera and a 1.2 MP front one. The *real* Nook problem was its offbeat proprietary charging and USB connector that was compatible with nothing else I owned.
I was already tired of endless non-standard charging adapters and was in no mood for another one, so the Nook went back to the store. (I bought it at a bricks and mortar Barnes & Noble, so I could take it back easily — and browse books, too.) And then I learned that the Asus MemoPad was the same hardware as the first generation Google Nexus 7″ tablet. So I bought one, for $70 less than the Nexus tablet cost at the time.
Now I have the 7″ Asus tablet and a slightly jazzier Samsung Note 3 7″ tablet. They're both excellent; great displays, decent cameras, and batteries that last more than 10 hours.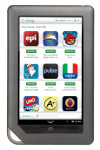 If I was smart, I would have bought the Samsung Note 3 in the first place, even though at the time I was shopping for a tablet it was $179 instead of the $139 (with free shipping) you could get it for on the day I wrote this blog post.
But then my youngest school-age grandchild wouldn't have a perfectly decent $69 tablet, and she wanted one desperately and was very glad I sent my "surplus" tablet to her.
So I can't complain about my too-cheap buying problem in this case — not to mention the fact that my multiple tablet purchases were all tax-deductible because they were research for this blog.
And there is another lesson about buying electronics here: almost any time you wait, you save, because prices tend to drop over time. Two items

mentioned in this blog now sell for less than I paid. If I had waited, I would have saved. And instead of a $69 tablet, a $149 tablet and a $179 tablet, I could have ended up with a single $139 tablet.
So patience, combined with a rational eye for value, can save you money. They can save *me* money, too, when I exercise those thrifty virtues instead of letting my "get it today" desires run away with me. Oh, well….