Apr 26 2013 11:48PM GMT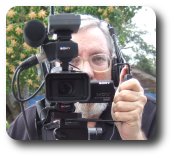 Profile: Robin "Roblimo" Miller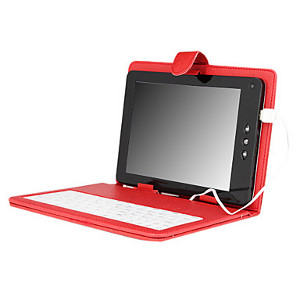 Let me show you some pictures of my grandchildren. Aren't they the cutest kids you ever saw — just like everyone else's grandchildren? Sadly, our grandchildren may be cute, but they seem to break their
tablet, nook/kindle, and laptop computers at a ferocious rate. Even my wife's laptop suffered a screen crack (that cost $105 to repair) when some of our grandchildren used her computer during a trip to Orlando. Which one broke it? The famous Not Me! Since Not Me seems likely to keep breaking computer-type equipment for at least another 10 years, I decided to shop for the least expensive tablets I could find. And guess what? I found a bunch that sell for under $100.

I found out about my new favorite "cheap stuff" source, Lightinthebox.com, from a friend who lives in S.E. Asia. It's a worldwide Internet retailer that claims to offer "Shopping Global – One World – One Price." There is no special emphasis on the United States; the company is just now starting to advertise heavily here, which is fine with me. When a company is selling primarily to Indians, Vietnamese, Kenyans, Poles, and Brazilians, it has got to offer pretty decent prices if it expects to get any decent amount of business.
The Starlight Blue Android 4.0 Tablet with 7 Inch Capacitive Screen (4GB,WiFi, 1.5GHz, 3G, Camera) for $69.99 (plus about $11 shipping) is almost their least expensive tablet, but it has strong enough specs that it ought to be able to show a YouTube or Netflix movie without stuttering. And if a 10-year-old granddaughter breaks it, replacing it won't be overly painful. Add a bright red keyboard/carrying case combo for $12.99 and you have a machine that can do homework, too.
Just about any Android 4.0 tablet ought to be good for our girls — and your teens and pre-teens, too. Or even for you and me. These are not telco tablets. They access the rest of the world through WiFi, not a wireless carrier, so there is no monthly charge to use them. Just drop in at a restaurant or other business that offers free WiFi and you're good to go even if you don't have WiFi at home (or you're on a camping trip or you're homeless).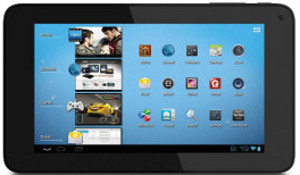 If you want to turn up your nose at these cheap tablets, you might want to check out this techradar.com article about the 15 best Android tablets in the world. They run $199 and (way) up. Not exactly what we want if we are worried about breakage, but there are times when we deserve rewards in the form of high-end toys, right?
Amazon.com also has a whole herd of low-cost Android tablets. Just about the top offering they have is the Coby Kyros 7-Inch Android 4.0 4 GB Internet Tablet 16:9 Capacitive Multi-Touch Widescreen with Built-In Camera for $97.83 plus free shipping (at the time I wrote this; Amazon prices often change radically without notice). This is a pretty decent deal. It may not be the world's greatest tablet, but what do you expect for less than $100?
The big question is, "How good does a tablet need to be?"
To me, it's a working tool. I don't need super-high screen resolution. Even if I'm watching a movie, it's a 7 inch screen. 880X480 pixels is more than enough for me on something that small. If I want a big screen, I have one. It's called a 42″ Vizio high definition TV. It has great resolution, but it won't fit in my pocket or even in a backpack.
In my life, in 2013, $100 is plenty to spend on a tablet, and 7 inches is plenty big. If I want something larger, I have a sub-notebook with an 11.6″ screen and a built-in keyboard. And Bluetooth and all kinds of cool stuff I hardly ever use. And if my notebook isn't big enough, I have a desktop computer with two monitors, one of them 24″ wide, that I use for video editing — but not for writing stories (like this one) out on my patio, which is where I happen to be right now, using my notebook computer.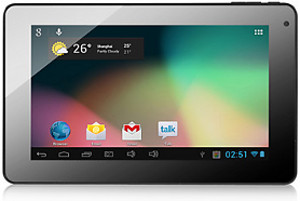 It's easy to accumulate screens, isn't it?
Maybe too easy.
I am sorely tempted, at this very moment, to buy that $98.99 Scorpius tablet from Lightinthebox.com for myself or perhaps as a Mother's Day gift for my wife.
Hmmmm…. I'll think about it for a day or two. One thing I've learned in the last 60 decades is not to rush into a purchase. If it's worth buying today, it will be worth buying tomorrow.
And if it's *not* worth buying tomorrow, I will be glad I *didn't* get it. 🙂