May 6 2013 10:25PM GMT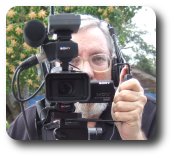 Profile: Robin "Roblimo" Miller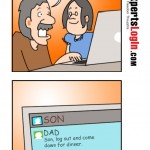 I have been a bad blogger. Instead of writing something new and exciting for you today, I spent my time playing with the Quick Reference Guide For Linux Command and other cool, useful items at ExpertsLogIn.com.

I'll have another post for you in a day or two, but right now I'm still enthralled with ExpertsLogIn.com. It's one of those sites that I could give you all kinds of links to, but you're smart enough to click around on it on your own to see what interests you. And even things that don't interest you right now, since it's more of a reference than anything else.
Maybe you don't need to know How To Install Multiple OS Using VirtualBox In Ubuntu today, but one day you might. (As it happens, I *do* need to know that this week!)
And so on. There's even a weekly comic to keep things lively.
Sweet!
Thanks go to Glen David Barres for this tip!