Apr 12 2013 9:56PM GMT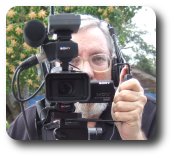 Profile: Robin "Roblimo" Miller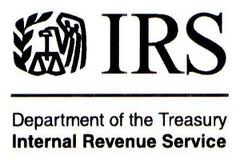 I've used TurboTax Online to file my taxes for most of the last decade. Since my income is from multiple sources, and I take business deductions including a substantial one for my home office and more than a little for travel, I use the $79.00 Home and Business version. The good news for you is that, unless you freelance or get income other than through wages, you don't need to spend anything near $80 to file your federal income taxes. Chances are, you can do it for free. And no matter how complicated or simple your taxes are, you can eFile a free extension through TurboTax, TaxAct, H&R Block, and other services in about 2 minutes, which you should do *right now* if there's even a tiny chance that you won't get your return filed by midnight on April 15.

You surely know that if you owe the IRS money, you'll still owe them if you file late, even if you sent that extension request, which they grant automatically. But take heart: Even if you offer to pay $10 per month forever, that little bit will keep them off your back. And having the IRS off your back is *way* better than having them *on* your back, so please offer to pay whatever you can, then sort things out after that.
Which Tax Software Should I Use?
If you only have a W2 or two, maybe collected some unemployment, and all your deductions and credits are simple and personal, such as children (but not pets, which are not deductible), you might as well use the free, online tax software from any of the "big three" prep mills. I've tested them all on relatives' simple returns and they came up with the same answers, and one was not enough harder or simpler than another to notice. It has, however, been two years since I did this, so it's possible — although unlikely — that things have changed.
Filing state income tax costs extra, but it's usually pretty easy if you have a filled-out 1040 or 1040EZ to work from, and a calculator (your computer has one built in) to help with the arithmetic. If you *do* want some help, though, and your return is simple, Tax Act is the cheapest, and their arithmetic is just fine. If you have a simple (free) federal return, Tax Act charges a mere $17.95 to file state income tax along with it. Or you can get their federal tax and state tax bundle for $21.95, which is an excellent deal compared to the other two for wage-earner returns, and might find you a few bucks in federal tax deductions you might not find on your own with the free version.
Self-employment returns get trickier. Suddenly the Q&A style TurboTax uses is a breath of fresh air. Yes, I could read through the various IRS publications, but for $80 I'd just as soon rely on TurboTax. (And since I live in Florida, which has no state income tax, state income tax is not a factor for me.)
Why I Buy TurboTax
I'm cheap. Really. But tax prep software is not someplace I try to save. I find I am most comfortable with TurboTax, so that's what I use. If I was more comfortable using H&R Block tax software, I'd use theirs. I tried TaxAct because — you knew this — I love a bargain. But I didn't like the way it it did its figuring; it seemed opaque, not transparent, and since it's my money I like to watch every action and every step, just as a I like to walk along the "tunnel" at the automatic car wash and watch all the rollers and sprays and brushes do their jobs on my car.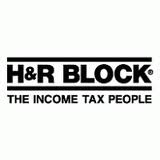 The biggest thing, though, is that I'm used to TurboTax. I went to it from doing my taxes on paper, which is how I did them for many years. I'm no super math whiz, but I'm a trained electronics technician and that means I know more than enough math and can run a calculator (or do arithmetic with a pen and paper) well enough that I consider financial calculations trivial.
For many years I relied on my CPA oldest brother to answer, "Is it better to figure it this way or that way?" questions. After he died, I often paid an accountant friend to check my returns and make suggestions. Since I didn't need help with the math, I didn't pay him to do it for me.
"What I should buy or sell?"
"Is this a personal or a business expense?"
Those are the sorts of things where a real accountant can help — and is worth his or her fee.
But the question this article tries to answer is, "Should I spend $80 for TurboTax instead of $75 for

Block or $18 for TaxAct?"
I answer, "Yes," because of my personal tax situation, which is moderately complex but doesn't take much judgment.
If I had more judgment questions (about an estate or trust, for example) I might choose H&R Block and their endless experts, since I don't find it particularly easy to get one-on-one human help from TurbTax.
Without the self-employment? I'd save my money and use TaxAct.
And the one year I really had serious questions about my taxes, I paid a CPA to do them for me. Sure, that's the most expensive way of all to go, but if you lay out $400 or $800 or $1200 and save $5000 or $10,000, the money you spend to hire a professional is totally worth it, even if it goes against your natural bargain-hunting grain.
But first, file that free extension — even if you're reading this after April 15!