---
April 30, 2014 9:21 PM

Have you seen those little...
April 25, 2014 10:21 PM
...it usually is. This applies to any purchase, and in the age of the Internet, you can get swindled by people as far away as India or China. And don't think this doesn't happen. It does. And it happened to me.
---
April 13, 2014 7:41 PM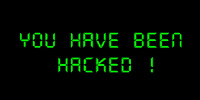 A...
---
April 7, 2014 5:56 PM

Our current cable,...
---