Oct 11 2010 1:27PM GMT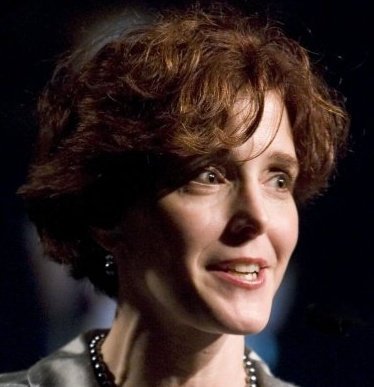 Profile: Heather Clancy
I had the good fortune to travel to Los Angeles last week for a visit with the attendees of distributor Arrow's annual Net@Work conference. Ostensibly, I was there to give a presentation, "The Entrepreneurial Enterprise," which focused on technology trends that are spurring big-business innovation. But I was actually able to use that presentation as an information-gathering exercise, thanks to some interactive audience polling technology, and I wanted to share some of those findings.
First off, a recap of the five things I believe are driving technology investments today, especially among enterprise accounts:
Emergence of cloud computing
Evolution of business intelligence
Adoption of social network and collaboration tools
Explosion of enterprise mobility
Birth of green IT and corporate sustainability software
I asked the Net@Work audience, which consisted of about 100 enterprise solution providers (my unverified count from the podium so very unscientific, but there were about 90 responses for each poll question), for their feedback on each of these themes throughout the presentation. They were asked to name their "biggest opportunity" related to each. Here are those results, based on the percentage of the audience that picked this response.
Cloud: "Using virtualization to prepare existing infrastructure for private cloud uses," although "deploying new server and storage hardware" for the same reason was also signficant.
Business intelligence: "Offer end-to-end solution design and consulting" (by a lot).
Social network and collaboration: "Offer end-to-end solution design and consulting," followed by "integrating social network applications" with existing enterprise applications.
Enterprise mobility: "Shoring up backend server, storage and network infrastructure" to handle an influx of mobile users.
Corporate sustainability or green IT: "Optimize server and storage hardware with energy efficiency in mind."
Even though it seems these solution providers will stick mostly with their traditional or core expertise when it comes to supporting these initiatives, the business intelligence and social network responses were particularly significant to me because they suggest the need for new skills development. Which begs the question: What is your expertise in either or both?
Check out more IT channel news on SearchITChannel.com and follow us on Twitter! Here's how to follow Heather Clancy directly.