Mar 13 2008 4:38PM GMT

Profile: badarrow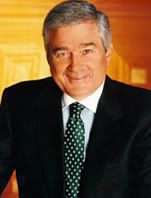 Few figures in tech are more revered than Lou Gerstner, the oft-proclaimed savior of IBM Corp. When he entered the scene, a demoralized IBM had long lost the luster of technology-and-service leadership.
When he left, IBM appeared refurbished. Some argue that the big come-back had more to do with ruthless-if-well-needed cuts  than any particular vision, but still.
Gerstner himself took credit for teaching that elephant to dance.
But Gerstner's golden touch is being questioned in the wake of Carlyle Capital's dramatic and much-publicized meltdown. Part and parcel of the Carlyle Group, home to business-and-government stars, the Carlyle Capital investment firm may soon turn its keys over to creditors.
In a March 13 statement Carlyle Capital  said that despite working diligently with lenders "the Company has not been able to reach a mutually beneficial agreement to stabilize its financing. The Company expects that its lenders will promptly take possession of substantially all of the Company's remaining assets."
Carlyle Group's chairman is none other than Lou Gerstner.
As Fortune put it: "It's a steep fall for a division of the once invincible-seeming Carlyle, which has long populated its corridors with luminaries like former Secretary of State James Baker and longtime IBM chief Louis Gerstner.'
The TimesOnline chimes in with: "The apparent overnight meltdown of a $22 billion (£10.9 billion) credit fund is a huge embarrassment for Carlyle Group, the US private equity firm with unrivalled links to big business and global politics."
Barbara Darrow can be reached at bdarrow@techtarget.com.