---
October 25, 2019 8:31 PM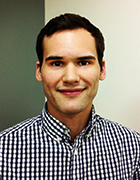 Profile: Spencer Smith
Channel partners
,
China
,
Networking
,
SD-WAN
Teridion, an internet routing platform provider, has extended its global SD-WAN offering to mainland China, filling a gap for partners that target multinational customers. Enterprise customers today typically rely on


RSS Feed

Email a friend
November 23, 2018 9:23 PM
Channel
,
Cisco
,
Cisco partners
,
Cloud Computing
,
Networking
,
Software
With Cisco Partner Summit 2018 in the books, here are some takeaways from the conference that may shed some light on what Cisco's channel allies can expect over the next few months. Continuing software focus Software has been at the forefront of the Cisco strategy for a while...
---
---
January 26, 2018 12:32 AM
Cisco
,
converged
Cisco has updated its hyper-converged infrastructure offering, Cisco HyperFlex, which the company said expands sales opportunities for channel partners. The networking vendor rolled out its version 3.0 software release for Cisco HyperFlex, which now includes support for
---
December 22, 2017 5:50 PM
Channel
,
Cisco
,
iot
,
Marketing
,
Microsoft
Taking a step back may shed some light on what's ahead next year for IT channel partners. A look at the top Channel Marker blog posts of 2017 -- as measured by page views -- reveals reader interest in next-generation networking, IT security, the internet of things (IoT), data management,...
---
November 8, 2017 2:44 PM
Channel
,
Cisco
,
Networking
Cisco Partner Summit 2017 covered a lot of ground before wrapping up last week in Dallas. Here are three takeaways from the channel event: Partners like a consistent strategy Cisco's focus on software and subscription-based offerings remained in force at the partner summit...
---
May 30, 2017 5:09 PM
certification
,
Channel
,
Cisco
,
Cisco partners
,
international
Cisco recently added a new certification tier that the company said makes it easier for partners to do business in the international marketplace. The Cisco global certification effort, dubbed Global Gold, currently involves a handful of partners, but that number could expand in light of new...
---
---
November 23, 2016 3:31 PM
Channel
,
Cisco
,
cloud
,
Distributors
,
Enterprise mobility
,
Microsoft
To get an idea of where channel trends may be heading next year, take a look at where distributors are investing and hiring today. Ingram Micro Inc., for example, is putting time and money into
---
November 8, 2016 5:44 PM
Channel
,
Cisco
,
Internet of Things
,
ISV
,
Network automation
,
Software
The rise of software turned out to be a key theme at last week's Cisco Partner Summit 2016. Indeed, software is at the center of Cisco's push to virtualize traditionally hardware-based functions and provide more complete offerings through its
---