---
July 12, 2019 5:56 PM
Channel
,
Microsoft
,
Software licensing
Microsoft has dropped planned policy changes that would have compelled Microsoft channel partners to pay for software they have been using under internal use rights licenses. Amid considerable partner dissent, Microsoft on July 12 rolled back its plan to cut  IUR licenses, a move that would...
February 15, 2019 10:03 PM
Channel
,
Channel partners
,
IT training
,
Microsoft
An important part of education is determining what you need to learn. Microsoft partner training aims to help service providers in that regard, launching a self-assessment tool Feb. 15. The tool, dubbed the Transformation Readiness Assessment, lets partners figure out the "next steps to increase...
---
December 21, 2018 2:53 PM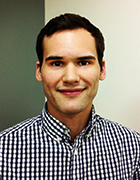 Profile: Spencer Smith
Channel partners
,
Datto
,
Dell EMC
,
IBM
,
Microsoft
,
Partner programs
Before wrapping up 2018, take a moment to review some of our most-read news stories from the year. In 2018, we saw the industry's heavyweight vendors, such as IBM, Microsoft and Dell EMC, doubling-down and refining their
---
December 22, 2017 5:50 PM
Channel
,
Cisco
,
iot
,
Marketing
,
Microsoft
Taking a step back may shed some light on what's ahead next year for IT channel partners. A look at the top Channel Marker blog posts of 2017 -- as measured by page views -- reveals reader interest in next-generation networking, IT security, the internet of things (IoT), data management,...
---
July 14, 2017 7:13 PM
Azure
,
Channel
,
Cloud Computing
,
Digital transformation
,
GDPR
,
Microsoft
Microsoft Inspire, the company's renamed annual partner conference, concluded this week in Washington, D.C. Here are several things I learned over the course of three days: The Microsoft cloud partner base keeps growing Microsoft says it has some 64,000
---
December 7, 2016 4:33 PM
Azure
,
Channel
,
Channel partners
,
cloud
,
IT training and certifications
,
MCP
,
Microsoft
Microsoft said it has some 20,000 partners selling cloud through the company's Cloud Solution Provider program. Now, Microsoft wants to get more partner personnel up to speed on cloud technology. In a briefing this week, Gavriella Schuster, corporate vice president of Microsoft's Worldwide...
---
November 23, 2016 3:31 PM
Channel
,
Cisco
,
cloud
,
Distributors
,
Enterprise mobility
,
Microsoft
To get an idea of where channel trends may be heading next year, take a look at where distributors are investing and hiring today. Ingram Micro Inc., for example, is putting time and money into
---
---
---
July 21, 2015 9:13 PM
Channel
,
CRM
,
ISVs
,
Microsoft
,
Microsoft Partner Network
,
Microsoft partners
,
Office 365
,
SharePoint
Partnering is rising to the top at Microsoft, especially as unique intellectual property, differentiation and specialization increasingly set apart channel...
---