---
---
June 14, 2019 9:08 PM
Channel
,
Cloud Computing
,
Cloud monitoring
,
MSP
,
Multi-cloud
Sensu Inc. is finding an audience for its multi-cloud monitoring tool among managed service providers, which are integrating the product with their ticketing, configuration management database and event logging systems. The Portland, Ore., company's offering lets organizations monitor public...
---
June 6, 2019 4:41 PM
Channel
,
Cloud Computing
,
Cloud migration
Managed public cloud services have seen a surge of investment among partners, with businesses fueled through organic growth or acquisition. Companies selling such services provide a range of offerings including account configuration, security consulting,
---
December 21, 2018 8:24 PM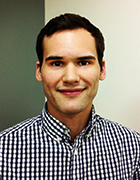 Profile: Spencer Smith
Channel partners
,
Cloud Computing
,
Emerging technologies
,
IT services
,
MSP
Before getting started on your 2019 business plans, take a few moments to review our most-read feature stories of the year. Most of these stories focus on emerging IT industry trends that will continue to develop. Others deal with channel partner business issues that will undoubtedly remain...
---
November 23, 2018 9:23 PM
Channel
,
Cisco
,
Cisco partners
,
Cloud Computing
,
Networking
,
Software
With Cisco Partner Summit 2018 in the books, here are some takeaways from the conference that may shed some light on what Cisco's channel allies can expect over the next few months. Continuing software focus Software has been at the forefront of the Cisco strategy for a while...
---
July 14, 2017 7:13 PM
Azure
,
Channel
,
Cloud Computing
,
Digital transformation
,
GDPR
,
Microsoft
Microsoft Inspire, the company's renamed annual partner conference, concluded this week in Washington, D.C. Here are several things I learned over the course of three days: The Microsoft cloud partner base keeps growing Microsoft says it has some 64,000
---
---
---