---
August 13, 2019 6:19 PM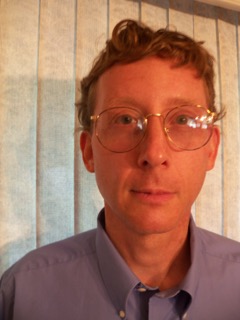 Profile: John Moore
Channel
,
Channel partners
,
Cloud adoption
,
NetApp
,
Storage
A number of traditionally hardware-focused IT vendors now pursue software, services and consumption-based pricing. Cisco provides an example in the networking field, making its first move to sell a switch as a subscription in 2017. Server-maker HPE in June announced plans to deliver its entire...
July 30, 2019 9:45 PM
Channel partners
,
smart city
Smart regions, which seek to unite neighboring cities and towns around joint smart city projects, have begun taking shape across the U.S. A pioneering force behind the emerging smart region trend is the Institute for Digital Progress (iDP), a nonprofit based in Phoenix. IDP developed its focus...
---
June 28, 2019 9:44 PM
Channel partners
,
Dell
,
Partner programs
,
Resellers
Dell Technologies continues to report strong channel growth and highlight the cross-selling opportunities inherent in its portfolio. Looking back at its fiscal year 2020 first quarter, which ended May 3, Dell painted a healthy picture of sustained momentum in partner sales. According to Cheryl...
---
June 28, 2019 3:50 PM
Channel partners
,
Email security
,
Managed security services
,
MSSP
,
Partner programs
Startup Armorblox is looking to carve out a space in the email security software market with the help of channel partners. The company, based in Cupertino, Calif., touts its platform's use of natural language understanding (NLU) as its key differentiator among competitors. Armorblox formalized...
---
May 29, 2019 9:52 PM
Channel partners
,
IBM
,
IBM PartnerWorld
,
Sales
An IBM lead-sharing tool highlights how AI is making inroads in systems that facilitate partner engagement. Launched in 2018, Smarter Cognitive Opportunity Recommendation Engine (SCORE) uses IBM cognitive computing to guide and expedite the lead-sharing process. So far, IBM's software...
---
---
---
April 26, 2019 10:02 PM
Channel partners
,
Internet of Things
,
Vertical markets
Logicalis' work in the education vertical market is shedding light on emerging IT trends in K-12 and higher education. The New York-based IT solution and managed services provider runs a government and education vertical practice in 20 states. When Logicalis started its fiscal year 2020 in...
---
---
March 12, 2019 6:07 PM
Channel partners
,
HPE
,
professional training
,
Solution Architect
Hewlett Packard Enterprise has rolled out a new technical enablement resource that targets HPE partner solution architects. The Tech Pro Community, launched globally today, aims to connect solution architects with training and the vendor's internal presales team. The move in part supports HPE's...
---