---
June 28, 2018 12:41 PM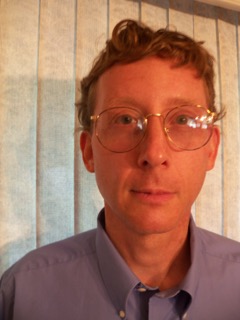 Profile: John Moore
If you attended the recent DattoCon 2018 event, it's dollars to donuts you heard about near-term opportunities in the small and medium business (SMB) market. Managed service providers (MSPs), however, also got a peek of what might transpire a bit further down the road. Ian McChord, vice...
January 2, 2018 7:58 PM
Before embarking on a new year of reporting on IT industry trends in the channel, we wanted to take a moment to review some of our 2017 coverage that struck a chord with readers. Not surprisingly, stories about some of the industry's most recognizable vendors received attention. The majority of...
---
January 31, 2017 4:53 PM
Data management vendor Informatica has signed a North American distributor agreement with Avnet Technology Solutions, a move the vendor said advances its revised channel strategy. Under the agreement, Avnet...
---
May 21, 2013 9:22 PM

Profile: Sue Troy
IT management software vendor SolarWinds announced late Tuesday that it will buy
---
January 11, 2013 2:47 PM
If you haven't started offering cloud solutions to your small-business customers yet, a new startup is vying for your attention. Cloud Nation is the latest venture from Harry Brelsford, the founder of the SMB...
---
January 4, 2013 3:51 PM
Reading up on some cloud channel adoption trends, based on a report published in late 2012 by consulting firm PartnerPath. Since the
---
December 28, 2012 4:27 PM
High-tech journalist types are known for spouting off predictions and prognostications at the end or beginning of each year. Since I still do this routinely for SearchITChannel, I figured it would be appropriate for me to revisit what I reported 12 months ago in our story,
---
November 2, 2012 8:36 AM
For years, I have been watching all sorts of research predictions about IT spending plans. But for the past three or four years, I have put less credence in them. That's mainly because I...
---
October 26, 2012 7:59 PM
Every fall, many CIOs and information managers flock to the annual Gartner conference to hear the research company's proclamations and predictions about the IT world for the upcoming year. I won't regurgitate all of the items on the latest...
---
September 28, 2012 2:30 PM
There used to be a time when a Microsoft Windows operating system release inspired the sort of awe and excitement now reserved for the latest and greatest smartphone edition or gadget. But how much does a generation of technology users enthralled by mobile gadgets, social networks and cloud...
---