---
May 20, 2008 11:26 AM
The launch of the Dell Channel Blog is now on for Thursday.
Dell had planned to introduce the blog last Friday but delayed it for unspecified reasons. The bare bones of the site are now up at direct2dell.com/channel, and the RSS feed is ready to go as well.
May 20, 2008 7:56 AM
Microsoft partners now have a new service they can offer to their SharePoint customers.
The company yesterday announced SharePoint Deployment Planning Services (SDPS). Partners can become certified in SDPS and then help customers plan their Office SharePoint Server 2007 deployments. Microsoft will reimburse partners for the consultation they provide.
Customers enrolled in Volume Licensing Software Assurance are eligible to take advantage of SDPS. Partners must have a Microsoft competency in information worker portals and collaboration, enterprise content management or search to participate.
IBM is making a new push to attract SharePoint users to its Lotus Quickr platform. One of the selling points, according to IBM and its partners, is that SharePoint can quickly become unmanageable without proper planning. If it catches on, SDPS could go a long way toward fixing that. 
---
May 19, 2008 12:37 PM
SearchITChannel.com has lined up interviews with two major channel executives for this week's Partner News Podcast.
Julie Parrish, Symantec's vice president of global channel sales, will call in to talk about changes to Symantec's deal registration program and other topics facing Symantec partners.
We'll also be joined by Al Monserrat, the vice president of worldwide channels and emerging product sales for Citrix. Citrix Synergy 2008, the company's annual partner and customer conference, is this week in Houston, so there will be no shortage of news to discuss.
The podcast will be available for streaming or download Friday on SearchITChannel.com and the IT Channel Podcasts page at SearchITChannel.com/download.
---
May 19, 2008 12:11 PM
By Rivka Little, Senior News Writer 
A top operations executive is leaving Juniper Networks — closely following the departure of the company's COO in January.
Edward Minshull, Juniper's executive vice president for worldwide field operations, resigned last week, giving five months notice, the San Jose Mercury News reported in a blog. Juniper officials confirmed Minshull's departure today in an email to SearchITChannel.com, writing:
After more than 7 years of professional and personal contributions and commitments to the growth and success of Juniper, Eddie Minshull has made a personal decision to leave the company.

In his role as executive vice president of Worldwide Field Operations, Eddie has assembled a global team of seasoned sales leaders who continue each and every day to focus relentlessly on the company's execution and leadership in high-performance networking. Eddie will continue to lead the Company's Worldwide Field Operations organization through the third quarter, with his formal departure scheduled for September 30, 2008. We have initiated a search for his replacement and Eddie will actively participate in the search for his successor.
In January, former Juniper COO Stephen Elop left the company to go to Microsoft, sending Juniper's stocks spiraling downward for a short period. Elop is now president of the Microsoft Business Division, where he oversees the Business Solutions Group and the Unified Communications Group.
It is not clear what Minshull's next move will be.
---
May 18, 2008 5:04 PM
The Microhoo saga continued Sunday when Microsoft said it was looking into "an alternative" transaction with Yahoo rather than an outright acquisition of the portal and search player.
Microsoft pulled back its offer to buy Yahoo in early May, citing Yahoo's resistance and working relationship with Google. Since then, financier Carl Icahn has been buying Yahoo shares and proposed a new slate of Yahoo directors in an attempt to get the company back to the bargaining table.
---
May 18, 2008 1:48 PM
Colin Steele's story this week on IBM taking on Microsoft's SharePoint dominance with Quickr depicts just the latest skirmish in the continual war between two companies going way back to Microsoft Excel vs. Lotus 1-2-3.
It started when Microsoft challenged Lotus' 1-2-3 spreadsheet dominance with the aforementioned Excel. Then it went after Lotus' Notes email-and-collaboration success.
Since then much has changed: IBM bought Lotus for big money, for example, but the rivalry continued.
Microsoft took on Lotus Notes in mail-and-collaboration with Exchange Server. Then it switched strategy, deciding to enlist SharePoint its proxy warrior in collaboration, irritating partners that had been encouraged to write tools for Exchange. Anyone remember XSOs?Or Office Designer? Didn't think so.
A common parlor game each January before Lotusphere was anticipating what Notes-to-Exchange migration tool would be announce that week.
Now IBM says that Quickr can uproot SharePoint in portals/collab. That's a big statement given how SharePoint has spread like kudzu — largely because Sharepoint licenses are included in volume license agreements.
Anyway, with this Sharepoint-to-Quickr push, what's old is new again. But somehow it seems desultory. The big question is whether, in this economy and with stressed IT budgets, anyone outside the vendors and their partner partisans care any more about these melees.
Barbara Darrow can be reached at bdarrow@techtarget.com.
---
May 16, 2008 1:18 PM
EMC stock is rising amid speculation the company will sell off VMware, according to a Bloomberg story hot off the virtual press.
The story quotes one New York equity trader who says rumors about EMC selling its majority stake in VMware have been picking up recently. And another trader tells Bloomberg that observers are expecting some big news out of EMC's annual meeting next week.
Virtualization.info chimes in that Intel is the rumored buyer.
EMC announced its plans to acquire VMware, the virtualization market giant, for $635 million late in 2003. VMware still operates independently from EMC and keeps its headquarters in Palo Alto, Calif., across the country from EMC's base in Hopkinton, Mass.
---
May 16, 2008 10:34 AM
The Dell Channel Blog isn't getting off to a good start. In fact, it's not getting off to a start at all.
Dell said earlier this week it would launch the blog today, but word just came down that it won't be happening. The reasons for the delay are unknown, as is the new launch date. When the blog does debut, readers can find it by going to Direct2Dell.
On a related note, Dell channel community manager Amie Paxton will be our guest on the Partner News Podcast the first week in June. We'll talk about the Dell Channel Blog — which should hopefully be up by then — as well as other happenings in Dell's partner program.
---
May 15, 2008 4:05 PM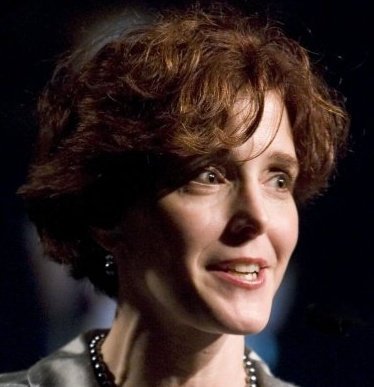 Profile: Heather Clancy
Digimerge Technologies. JDSU. Lorex Technology. On-Net Surveillance Systems. Videolarm.
Do you know any of these companies? If you don't, Tech Data is hoping to change that. The distributor has established a new Physical Security Specialized Business Unit, which will focus on carrying products that fall into the security surveillance and network testing solutions categories. The group, which falls under Chuck Bartlett's direction, will carry these sorts of products: digital video recorders, monitoring systems, software, IP cameras, lenses, enclosures and so on. The distributor sees a convergence of new digital surveillance solutions with tradition network integration practices.
Other vendors that are part of the unit are:
Bosch
D-Link
Cisco
IPX
Panasonic
Sony
Toshiba
I've included the link for the companies that I didn't know, that I could find on the Web!
The reason I find this all really interesting is because of some side conversations I had last month at the 1NService Interchange conference. Many of the member companies (integrators all) are mulling how to handle video surveillance and physical security systems atop their customers' existing networks. The idea, for example, that the network will know when you've entered the buiding and its OK to allow access to your computer. Or not.
This requires, as you might imagine, a whole new set of technical skills. And lo and behold, there is a whole network of integrators already doing work on the physical security front, some of which are part of a group called PSA Security Network. I think we're facing the same sort of channel convergence problem that we used to talk about five years ago surrounding data networks and telecommunications networks. Collaboration between the two worlds seems logical. And yet. … Bill Bozeman, president and CEO of PSA, says this will be tough, given the dynamics of the physical security market and the reluctance of that community to collaborate.
So, while I'm excited about the idea of tying the cyber and physical security worlds together, it will probably be way harder than we imagine. It's great that someone like Tech Data is getting involved. Let's hope they have the staying power necessary to get this thing off the ground.
---
May 15, 2008 12:20 PM
Carl Icahn's list of proposed Yahoo board members features some bold-faced names including Mark Cuban's.
Cuban, of Dallas-Mavericks-movie production-Dancing With the Stars-and-blog fame, made his first really big bucks when he sold radio-over-the-web pioneer Broadcast.com to Yahoo for $5 billion back in the bubble.
Also on the list: Former Viacom pooba Frank Biondi and VC Adam Dell, better known as Michael's little brother.
So far, Icahn's bought nearly 60 million Yahoo shares and has filed for permission to buy up to $2.5 billion in Yahoo stock.
Microsoft has remained conspicuously mum on all this. Spokesman Frank Shaw's been quoted (if that's the right word) all over the place refusing comment on the possibility of renewed Microsoft-Yahoo acquisition talks.
That raises an interesting one-hand-clapping type question. What will it mean if Yahoo reopens talks but is the only one talking?
Meanwhile there's no shortage of Microsoft partners who think they've found better uses for Microsoft's money.
Richard Warren, of North Carolina Technologies, thinks Microsoft should forget Yahoo and buy Vonage for a good deal less money and a much stronger partner play.
The VoIP pioneer has settled all the lawsuits and has a great business that could help Microsoft bolster both ResponsePoint and Small Business Server.
Barbara Darrow can be reached at bdarrow@techtarget.com.
---