---
June 17, 2008 1:01 PM
Avaya appointed former Motorola channel executive Jeremy Butt to be its worldwide channel chief today. The appointment is the latest in a series of executive changes at the company in recent months.
Butt most recently served as vice president of worldwide channels for Motorola's enterprise mobility business, and he is credited with greatly expanding the division's channel reach globally. Continued »
June 12, 2008 4:30 PM
For many VARs, cloud-based computing is a worrisome prospect.
The notion of functions served up direct to users from a vendor-owned-and-operated cloud poses a huge disintermediation threat to partners, as Richard Warren, of North Carolina Technologies told SearchITChannel.com, earlier this week.
 But the cloud vendors still need to prove themselves able to fully compete in a world where 99.9% of users need remote or offline capabilities. They need to work on their data and apps even if they're not (gasp) connected to the Web.
Google execs say they will prove their technology worthy of the enterprise, blazing the trail with the Google Appliance. Google Gears is starting to bring offline capability to the company's consumer and business services — Google Reader is "Gears enabled" as is Google Docs. (The spreadsheet and presentations so far  support just view-only offline access.) Continued »
---
June 11, 2008 2:28 PM
WiMax is having a rough life — and this week epitomizes that.
The wireless protocol for broadband access — known in long form as Worldwide Interoperability for Microwave Access — started off the week on a high note. On Monday, six tech heavy hitters, including Cisco Systems, Samsung Electronics, Alcatel-Lucent, Intel, Sprint and Clearwire formed the Open Patent Alliance.
---
June 10, 2008 4:02 PM
Spreadsheet pioneer Dan Bricklin is at it again. The father of VisiCalc is now working to bring the spreadsheet's productivity to workgroups.
Bricklin, in his trademark flannel shirt (it's nearly 100 degrees out!) said hello before heading into Ross Mayfield's Enterprise 2.0 keynote. Mayfield is chairman, prez and co-founder of Socialtext— the company working on Bricklin's "Social Spreadsheet." Continued »
---
June 6, 2008 10:55 PM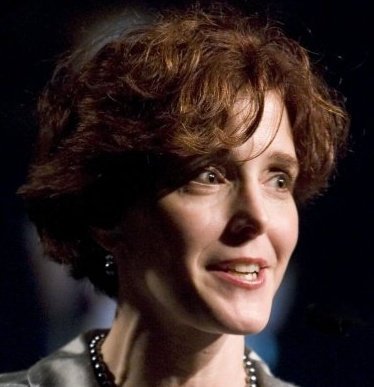 Profile: Heather Clancy
What the heck does a network integrator intend to do with a interactive multimedia company?
That was my first reaction when I heard the news that network integrator and managed service provider Atrion Networking (based in Warwick, R.I., and a company I know well), is buying Shazamm (a company I've never heard of—but one that is apparently an Atrion neighbor in Providence, R.I.) I have no idea what Atrion paid, but after thinking about the whole situation for a few minutes late tonight and checking out the Shazamm Web site, I think I do know what Atrion is after: Shazamm's digital signage management and distribution application called Z-One and a Web asset management system called Z-Media. Continued »
---
June 6, 2008 2:03 PM
MySQL execs took to the road this week, talking up the database's increasing relevance to big businesses.
The message at a Boston event Tuesday night, was that Sun Microsystems' buyout of the open source database company gives MySQL easier entry into very large accounts. Continued »
---
June 6, 2008 12:54 PM
Earlier this week, a partner asked Microsoft the following question: If Software Assurance expires on Small Business Server 2003, will the client lose the right to install SBS 2003 on new hardware?
Seems like a simple enough question, right? Wrong. On the Microsoft SMB Community Blog, it takes Microsoft senior manager Eric Ligman nearly 650 words to answer.
---
June 4, 2008 9:41 AM
The Microsoft-Yahoo acquisition saga may not be over. In fact, the real juicy part may be just beginning.
Billionaire investor Carl Icahn is already trying to take control of Yahoo's board of directors. Now he's telling The Wall Street Journal that he'll get rid of Jerry Yang — who's not only the Yahoo CEO, he's also a co-founder — if his proxy bid is successful.
"It's no longer a mystery to me why Microsoft's offer isn't around," Icahn said. "How can Yahoo keep saying they're willing to negotiate and sell the company on the one hand, while at the same time they're completely sabotaging the process without telling anyone?"
Icahn made these latest comments after a Delaware court unsealed a lawsuit that shareholders filed against Yahoo earlier this year. The suit says Yahoo rejected a $40-per-share offer from Microsoft way back in Janaury 2007, then set up a generous severance plan for employees who would lose their jobs in the aftermath of an acquisition — a deterrent for any potential suitor.
Yang has taken most of the blame for Microsoft pulling its offer, but he does have supporters — or at least people who see his point of view. BusinessWeek, for one, gives some "reasonable justifications" for the actions of Yang and his board (namely, holding out for more money).
And Icahn isn't exactly the most popular guy in the tech world, either. Information Week blogger Eric Zeman asks if Icahn is the "biggest egomaniac ever" and questions his real motivation for sticking his nose in Yahoo's business.
When Microsoft first made its offer, partners wondered if the potential Yahoo acquisition would become a distraction. There's been a lull for the past month or so, but it looks like those questions will be on the rise again.
---
June 3, 2008 2:45 PM
A dextrous-armed, Wi-fi-equipped "Ballmer bot" wheeled itself on stage to join Bill Gates at his TechEd 08 keynote today.
A rotating torso capped with an LCD bearing Steve Ballmer's face, the robot re-enacted Ballmer's famous "developers, developers, developers!" rant.
Ballmer Bot's dextrous arms can "even throw eggs," Tandy Tower, general manager of Microsoft's Robotics Lab chimed in helpfully. (Microsoft CEO Steve Ballmer was recently "egged" at a European event. Whatever you think of Ballmer, his recovery from the flying eggs was priceless: "That broke my train of thought.")
It was hard to tell from the streaming video whether Ballmer Bot was greeted with laughter or screams or indifference.
Full video of the TechEd keynote is here. Ballmer Bot is about an hour and 20 minutes in.
---
June 3, 2008 11:16 AM
Bill Gates just finished what Microsoft has billed as his last public speech as a company full timer. Gates is stepping down from day-to-day involvement as of July 1.
At TechEd 2008 part one (for developers) Gates hit on some familiar themes and presided over demos of upcoming modeling, database, and development technologies. Continued »
---