---
June 26, 2008 10:46 AM
It's that time of year for the database market share squabble. IDC has released its numbers–at least to the vendors–and two of the three big database players are claiming victory.
From the snippets the vendors themselves release, it's hard to draw conclusions. It's like the blind men and the elephant: You can't judge the entire gestalt from mere fragments.
On its earnings call last night, Oracle president Charles Phillips crowed about IDC data showing Oracle's database share at 44.3% vs. 21% for IBM vs. 18.5% for Microsoft.
June 25, 2008 1:25 PM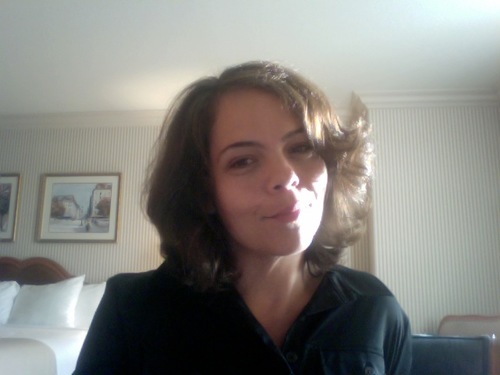 Profile: rivkalittle
The VAR community has been abuzz since it became public that a silver-level Cisco partner sued the vendor for poaching a customer and handing it off to AT&T Business.
The twittering is because most partners agree they've had the same problem but never taken any action for fear of losing their businesses.
Last week SearchITChannel.com ran a story about Infra-Comm Corporation suing Cisco on claims that the vendor violated the deal registration process by passing along a multimillion dollar customer to AT&T at the very same pricing structure Infra-Comm had negotiated. Sources close to Cisco said the company lived up to its obligations under the deal registration agreement by providing exclusive pricing and protection to Infra-Comm, but couldn't stop the customer from wanting to change VARs.
---
June 25, 2008 12:37 PM
Being an Oracle partner can be a pricey business.
For example: If you're a select Oracle partner who wants face time with Oracle reps at the vendor's yearly sales kickoff, you can pay either $6K, $10K or $25K for the privilege.
For that amount you get to be an Exhibitor Partner at the big Las Vegas event. The idea is to get your pitch to Oracle sales reps. There are many. The event draws some 40,000 people in early June. Maybe even (knock wood) get a look from Charles or Larry. Continued »
---
---
June 23, 2008 8:09 PM
I have become so hopelessly addicted to my Apple iPhone for a couple of reasons, not the least of which is that it has saved my butt on more than one occasion when I have been unable to get to my notebook to update this and my other way-to-many blogs. Indeed, when my laptop crashed a few weeks back on a trip for TechTarget to Chicago, I even submitted the repair request using the built-in Safari Web browser.
Needless to say, I am HUNGRY for the July 11 update iPhone software, which will mean that I can download e-mail from my work accounts transparently. But I am dreading the onslaught which MUST becoming of security threats released by both the nefarious and naughty. Data from the Computing Technology Industry Association (CompTIA) suggests that my feeling of dread is not unfounded. Here's the blog entry that I wrote last month.
---
June 23, 2008 2:02 PM
Dell has launched a new wiki, PartnerStorm, that is already fielding reseller complaints about the fledgling Dell channel program.
On PartnerStorm, the channel version of Dell's popular IdeaStorm forum, users can post their ideas about the channel program, which is called PartnerDirect. They can also comment on each others' ideas and vote on which are the best.
---
June 23, 2008 11:24 AM
This year's Microsoft Worldwide Partner Conference will be in Houston. In July. One word: Ugh.
And, interestingly, insiders say preliminary numbers show that more than half (60%) of attendees will be from outside the U.S. That's a first, to my knowledge and is at least partially attributable to the incredible shrinking dollar.
Note to vendors: If you're gonna drag people into triple-digit heat and humidity, make it cheap.
As for news: Look for Microsoft to talk up repeatable solutions in SMB markets. And don't forget SaaS and the mega-billion dollar question of how partners fit into Microsoft's software plus services game plan. That'll be a big theme.  Continued »
---
June 23, 2008 9:53 AM
We first reported on Symantec Endpoint Management Suite 1.0 last week, when I found that Symantec had prematurely posted product details on its website. But today marks the suite's official launch, which means I can finally give even more details that Symantec provided last week in an embargoed interview.
---
June 19, 2008 11:29 PM
MySQL is switching version control ships, leaving BitKeeper for Bazaar, an open-source version control system.
"Both the main MySQL server code and the code for many ancillary projects have been converted to Bazaar and are published on Launchpad," blogged Kaj Arno, MySQL's vice president of community. (Sun Microsystems bought MySQL earlier this year.) Continued »
---
June 18, 2008 9:18 PM
This one is for those of you, dear readers, who remember Mike Homer, who contributed some great marketing ideas to both browser pioneer Netscape and personal computer pioneer Apple Computer. Those outside Silicon Valley may not be aware that Homer was diagnosed last year with Creutzfeldt-Jakob Disease, which is a degenerative brain disease.
I really liked talking to him when I was covering Netscape and, amazingly, Go Corp., an ill-fated long-ago pen computing start-up. So even though this information isn't strictly channel-related, some moral imperative compels me to blog about the new YouTube site that was launched this week in honor of Homer's plight. Continued »
---