---
July 8, 2008 10:39 AM
HOUSTON — Microsoft is indeed planning an all out blitz against Apple's "Mac vs. PC" ads that have relentlessly attacked Windows Vista and significantly damaged its reputation among potential customers.
During this morning's keynote address at the Worldwide Partner Conference, Windows corporate vice president Brad Brooks alluded to the rumors of a $300 million ad campaign and said, "They're true." He said today's full-page ads in USA Today and The Wall Street Journal, along with the Windows Vista Small Business Assurance news, were just "the first few drops."
"The big wave is coming," he continued. "You thought the sleeping giant was still sleeping? Well, we've woken up."
More news on Brooks' keynote and partner reaction will be up later on SearchITChannel.com.
July 7, 2008 8:08 PM
A Microsoft-hosted enterprise resource planning (ERP) offering is appearing more and more likely.
That's according to Marie Huwe, Microsoft's general manager for partner marketing strategy. Today at the Microsoft Worldwide Partner Conference here in Houston, senior news editor Barb Darrow and I asked her where ERP fits into the Microsoft Online Services plans. Continued »
---
July 7, 2008 1:24 PM
The word wafting around the Microsoft Worldwide Partner Conference is that the company will at last outline partner rebate/commission structure for those partners bringing customers to Microsoft-hosted solutions including the Microsoft Business Productivity Online Suite. BPOS consists of Microsoft-hosted SharePoint and Exchange Server and other services for small businesses, introduced last winter. Continued »
---
July 7, 2008 8:07 AM
More details on the big Microsoft org changes are starting to trickle out.
For Microsoft Business Solutions (MBS), home of the Dynamics lineup of ERP and CRM products, Craig McCollum now has all of US Sales — both into the mid-market and enterprises. Continued »
---
---
July 3, 2008 9:34 AM
Robert Deshaies and Cynthia Bates will divvy up responsibilities for Microsoft's US partner organization, Microsoft said late Wednesday night.
Deshaies, who had been vice president of the US Partner Group is now vice president of Partner Business Development & Sales, a new role. Cindy Bates, who had been general manager of Microsoft's Small Business Group was promoted to vice president of US Partner Strategy for marketing and programs. Continued »
---
July 2, 2008 1:00 PM
Summertime is the time to mull.
Today I have the time to consider whether Microsoft and Nortel — currently unified communications (UC) partners — will move from heavy dating to marriage.
According to channel partners of both companies, rumors of such an acquisition have been swirling for some time. They say that while an acquisition is not apparent in the near term, none would be surprised to see it happen eventually. Continued »
---
July 1, 2008 3:31 PM
Hewlett-Packard's (HP) $13.9 billion bid to buy Electronic Data Systems (EDS) made it through U.S. antitrust review, the companies reported Monday. The deal still hinges on approval by European regulators and a vote by EDS shareholders, who will meet July 31.
It remains unclear how the deal will affect channel partners from both companies. HP CEO Mark Hurd has said that there will be no bumps in the road for channel partners since EDS and HP play mostly in different fields. Still, concerns run high among partners and will until the future unfolds after final approval. It is also unclear what will happen to the long-term relationships EDS holds with HP competitors like Cisco Systems, Dell and IBM. Continued »
---
June 29, 2008 7:43 AM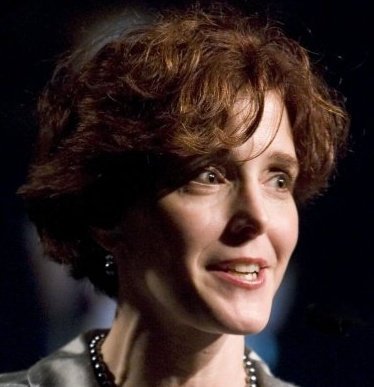 Profile: Heather Clancy
Since many IT solution providers who poke around in this blog are themselves small businesses, it will not be a major shocker to hear that a recent survey shows that smaller companies are latching onto the benefits of Web 2.0 less quickly than larger ones. Then, again, I'd bet that many of those same companies ARE using some aspect of Web 2.0 — which I count as blogs, software as a service, social networks, online collaboration services, and "presence" applications — without realizing it.
Here's the data I'm referring to, courtesy of CDW, which polled 1,060 IT decision makers about Web 2.0 between March 27 and April 4 of this year. Continued »
---
June 27, 2008 10:08 AM
Larry Ellison had some interesting thoughts on the on-demand model, especially intriguing as he retains his interest in NetSuite, the on-demand ERP provider. His ownership stake, which might appear to be a conflict since Oracle competes with NetSuite, is in some sort of blind trust.
Oracle's CEO said the company's on-demand business posted 25% growth year over year but seemed to agree with a questioner that it had been hovering at about 3% of overall revenue for some time.
"We've been in the on-demand business for almost a decade. We're the second largest provider of sales automation software behind Salesforce.com and Q4 was the first quarter we actually made money [at it]," he told analysts on the fourth quarter and fiscal year '08 earnings call Wednesday night.
---