---
August 11, 2008 8:09 AM
The most recent round of rumors about Cisco buying EMC came about because Cisco CEO John Chambers said his company needs to expand into new tech markets. Now the question is, what will those markets be?
August 10, 2008 9:53 PM

Profile: badarrow
Three MIT students who wanted to discuss security holes they discovered in the MBTA's automated fare system can't. On Sunday, a federal judge put the kibosh on their plans to show-and-tell about the vulnerabilities at the big DEFCON 16  show.
The students, and MIT itself, were sued by the Mass Bay Transportation Authority (aka "the T")  which charged that they, along with their alma mater, had violated the Computer Fraud and Abuse Act.
The Electronic Freedom Foundation , representing  Zack Anderson, RJ Ryan and Alessandro Chiesa, said the court order violated their first amendment rights.
---
August 10, 2008 8:34 PM
AT&T's announcement last week that it has entered cloud computing is a sign that software as a service (SaaS) players will see heavy competition from a powerful source — telecom network operators.
In June, Verizon also announced a so-called on-demand computing program, and analysts say other network operators are soon to follow.
For systems integrators trying to find their place in the already precarious SaaS market, it means going to bat against telecom operators that already have deep relationships with enterprises.
"There are companies out there that want hosted solutions, and they are going to say [to network operators] 'you've got my circuits already, so you can host too,'" Chris Thompson, Cisco senior director of solutions marketing, said. Continued »
---
August 6, 2008 1:14 PM
Five months after its official launch, SQL Server 2008 released to manufacturing today.
Microsoft made the announcement this afternoon during a conference call with Ted Kummert, corporate vice president of the data and storage platform division. He touted SQL Server 2008's out-of-the-box data management and business intelligence capabilities. VARs and customers will also be happy to know that this latest version does not come with a price increase.
---
August 5, 2008 11:52 PM
Cisco Systems CEO John Chambers said Tuesday that regardless of "challenging macroeconomic times," the company would make major acquisitions in the coming year — though he didn't indicate that one of those purchases would be EMC.
Chambers made the comments during a fourth quarter earnings call. Continued »
---
August 5, 2008 10:37 AM
Novell channel chief Pat Bernard has left the company.
Novell said today that Bernard, its first vice president of global channel sales, left to pursue other interests. The company named Tim Wolfe, president and general manager of Novell Americas, as her acting replacement. Wolfe said in a statement that the company will move quickly to find a permanent successor.
Novell has seen strong growth this year, and the company expects that momentum to continue — with help from channel partners. Next year, more than half of Novell's SUSE Linux Enterprise revenue will come through the channel, a company exec told me back in June. But that prediction could be off target if the channel's leadership is in limbo for an extended period of time.
Bernard, a former Hyperion executive, joined Novell in November 2007. She took over for former channel chief Steve Erdman, who held the title of vice president of North American channels and aliances.
---
---
July 31, 2008 2:59 PM
Learning about new technologies, winning new business and recruiting skilled professionals are some of the top challenges facing solution providers today.
How do we know? Well, we asked you.
We surveyed our readers, got the results back, and now we're doing something with them. We just launched an IT Channel FAQ guide on the Top VAR Business Concerns, featuring channel expert Paul Myerson from Enterprise Strategy Group. A lot of you said you're VARs looking to get into managed services. Paul has advice for you — even if think you're too small to be an MSP. Or maybe you're having a hard time finding new customers. Paul says what you can do to set yourself apart from competitors.
You can either browse the list of VARs' top concerns, or you can listen to the guide in podcast form. Either way, check it out and let us know what you think!
---
July 31, 2008 2:53 PM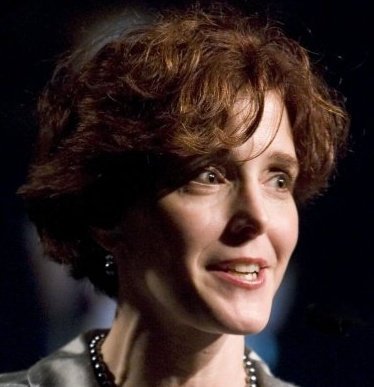 Profile: Heather Clancy
For the past eight or so months, I've been writing a column called Web Sight (spelling intentional) for Entrepreneur magazine. (Here's a sample piece from the latest issue.) The focus has been on how so-called Web 2.0 technologies, such as blogs or social networks or customer feedback tools or real-time analytics, can drive revenue or cut costs for small businesses. It hasn't been all that hard to find examples to use as case studies, but it has been astonishingly hard to convince anyone in the solution provider channel that Web 2.0 are useful.
Granted, as I write this blog entry, I consider all the VARs and solution providers that have recently befriended me in Facebook or LinkedIn. So, the climate may be changing. Kudos to you, I say, because you are exposing yourself to all sorts of possible new connections and reinforcing existing ties. But as I've interacted with various channel executives about this topic over the past few months, invariably they tell me they're too busy in the real world on sales calls or customer visits to worry about what's commonly called Web 2.0.
---
---