---
July 23, 2008 11:48 AM
This Microsoft ad for Windows Vista began making the online rounds this week: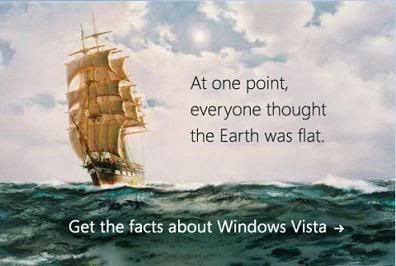 Reaction to the ad has been negative so far, and Microsoft even reportedly pulled the ad from its site. But if it does give a glimpse into Microsoft's pro-Vista campaign, here are some ideas for follow-up ads:
July 21, 2008 10:28 PM
Brocade will pay nearly $3 billion for Foundry Networks in a move to take on Cisco Systems Inc. in the data center and beyond, the companies announced Monday.
Foundry has a heavy and well-respected arsenal of enterprise networking infrastructure, including routers, switches and more. Brocade said teaming up with Foundry would quickly enable "next generation" technology development for the data center and provide a full networking portfolio. In fact, the acquisition puts Brocade in a position to offer equipment for wide and local area networks, as well as for data center and storage networks.
Brocade's storage switches are often connected to Foundry's data networking switches, so combining the two companies would likely beef up sales channels from both companies, RBC Capital Markets analyst Mark Sue told Reuters Monday. He also said, both companies "share a common foe" in Cisco. Continued »
---
July 21, 2008 8:54 PM
Electronic Data Systems (EDS) shareholders will take to a Texas district court Thursday to seek an order to postpone a July 31 shareholders meeting in which they are meant to vote on the Hewlett-Packard (HP) acquisition.
Shareholders say the current acquisition agreement stalls the price of EDS shares at $25 and prohibits EDS from seeking higher bids from other companies. They say EDS is worth more, considering it has seen increased revenue in the past year and its 2008 revenue projections are on target.
"Why is EDS accepting what many experts consider to be an undervalued share price," asked Randall Baron, an attorney with Baron & Budd, one of the law firms representing the shareholders. Continued »
---
July 21, 2008 2:10 PM

Profile: badarrow
It's been a week since Microsoft's Worldwide Partner Conference, and sometimes a couple days of beaching it (along with a little adult beveraging), puts stuff into perspective.
Here's what percolated to the top of mind after some R&R: Continued »
---
July 20, 2008 3:51 PM
Ask Cisco executives about Fibre Channel over Ethernet (FCoE) deployment in data center and storage networks and they'll tell you it's a no-brainer. The technology will be ready for volume deployment by next year or 2010, and the channel should gear up and start training now.
Ask Brocade, a major Fibre Channel switch rival, and they'll tell you to hold your horses — the enterprise is not ready to re-jigger entire data centers and the technology won't take off until 2012. In fact, Brocade spent its Technology Day at the end of June warning that it would take its time with FCoE, not even doing customer testing until 2009. Brocade also said it would continue developing straight Fibre Channel equipment since that would be the dominant protocol for enterprise storage until at least 2014 . Cisco was happy to quickly counter Brocade in the press. Continued »
---
July 17, 2008 6:19 PM
HP has introduced a data center in a box. Or a pod. Well actually a shipping container.
The mini data center, called Performance Optimized Data Center or POD, is a 40-foot shipping container that houses more than 3,500 computer nodes, or 12,000 large-hard drives, and delivers the equivalent of more than 4,000 square feet of typical data center capacity.
But partners need to keep an eye on HP as it rolls out this package. Initially there will be no channel partner play, though the company promises that eventually there will be. The data centers in a box — which are custom built according to user needs and ship in about six weeks from the time of order — are expected to be out in the U.S. in October and will be available worldwide shortly after. Continued »
---
July 17, 2008 1:47 PM
Belden Cable announced this week that its $133 million acquisition of one of the largest privately owned Wireless LAN (WLAN) providers Trapeze Networks is complete.
Published statements from Belden still don't make clear how, or even if, Trapeze's 200 partners will be worked into Belden's much larger channel. In fact, a published quote from Trapeze president Jim Vogt avoids any mention of the company's channel, but does laud Belden's sales and marketing organization. Continued »
---
July 15, 2008 1:41 PM
Citrix has named Tom Flink its new vice president of worldwide channel and sales strategy.
Flink will take over for Al Monserrat, who was promoted Friday to senior vice president of sales and services. Flink has 22 years of technology sales experience and had served as the No. 2 channel leader at Citrix behind Monserrat.
Flink takes over at a time when Citrix's place in the virtualization market faces several questions. Tops among those is how Microsoft's advances into the market will affect its partnership with Citrix, and where that will leave Citrix's 8,000 partners.
---
July 15, 2008 11:51 AM
Good news for IT channel pros: Your jobs are safe in a recession.
That's according to Jobfox, a job search website that just released its Top 20 Most Recession-Proof Professions. Sales reps were No. 1 on the list, and software designers and developers came in at No. 2. Continued »
---
July 14, 2008 4:14 PM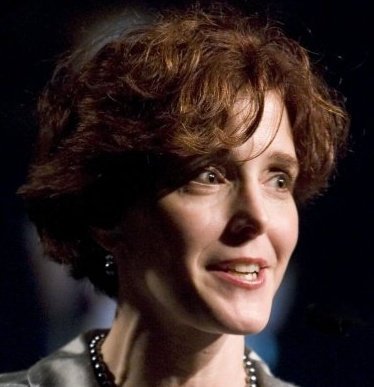 Profile: Heather Clancy
I've been pretty vocal in the past about the need for an application or system that helps solution providers consolidate all the different information feeds they receive (or could receive) from their preferred vendor partners. Well, such an animal exists in the form of a SaaS application from Neuron Global, and I got a demo last week from founder and vice president of marketing Colin Kennedy.
The company, based in Washington, D.C., bills itself a provider of sales and event insight that helps synergize the salient points of incoming communications and report them out to your sales team in a consistent manner (according to the parameters and filters that your team picks). Continued »
---