---
September 5, 2008 3:24 PM
Microsoft wants customers and partners to know that it's really, really REALLY ready to virtualize. So it's hosting its "Get Virtual Now" event Monday.
It's invited a few dozen of its best-friend vendors (if that's not an oxymoron) to Bellevue for its big day.  Among the Platinum sponsors the usual suspects are well represented. Intel? Check. Dell? Hewlett-Packard? IBM? Hitachi Data Systems. Check, check, check and check. That makes sense. The server guys will claim their boxes are Hyper-V ready or Hyper-V capable or Hyper-V elite. Whatever the label is, it means little except in marketing terms.  ("Hey HP, what's technologically different between this server today and your server last week? Nothing?" And so it goes.)
September 5, 2008 2:56 PM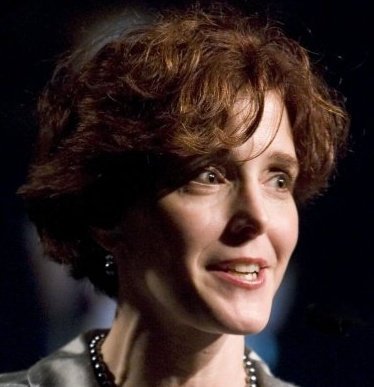 Profile: Heather Clancy
The most interesting result from the Society for Information Management (SIM) latest survey isn't so much the fact that IT professionals want technology infrastructure to align better with their business goals, it was the dramatic increase in importance that the survey respondents placed on "IT strategic planning."
SIM, which is prepping for its annual conference in November, released some of the results of its annual survey as a teaser for the meeting. The top IT Management Concern, as designated by the 300 respondents, was "IT and business alignment," as it has been for the past five out of six years. The second most critical priority was "Build business skills in IT," up from third place last year. One of the most interesting results for me, however, was the fact that "IT strategic planning" jumped into third place from an eighth place showing last year.
---
September 5, 2008 2:31 PM
It's official: Dell's practice of ignoring channel partners in its news announcements is a trend.
For the third time since May, Dell made no mention of its resellers during a major* news announcement. And as any journalist will tell you, if something happens three times, that's a trend.
---
September 4, 2008 4:09 PM
In case the speculation of a Microsoft-Nortel acquisition wasn't enough to keep partners talking, now there are rumors that IBM could snap up the networking company, according to Mark Evans at the All About Nortel blog.
Those rumors (and Evans stresses that they are rumors) aren't exactly shocking. For one, as Evans points out, Nortel is trading at under $6 now. That makes me think two things: 1. If I were Nortel, I might spin these rumors just to raise my share value. 2. (The more likely one) If I were IBM, I would be thinking two words: fire sale. OK, maybe I would be thinking a full phrase: Fire sale on a once-solid company that still has incredible potential. Continued »
---
September 4, 2008 2:36 PM
Today's blog is brought to you by the letter C.
C stands for "channel partner." On a report card, it also stands for "average."
And that's appropriate, according to a new Forrester Research survey of 20 IT vendor channel execs. Because in this survey, these execs gave their channel partners fairly average marks.
---
September 3, 2008 5:45 PM
These days, Cisco's name in the news is generally accompanied by major acquisition speculation (read EMC or VMware). But anyone looking for something more concrete may have an easier time finding affordable gas.
Wednesday morning Cisco senior vice president and corporate controller Jonathan Chadwick spoke at the Citibank Citi Technology Conference where analysts were on the hunt for potential acquisition tidbits.
In perfect Cisco executive form, Chadwick dropped just enough info to keep folks questioning … and nothing more. Continued »
---
September 3, 2008 1:46 PM
Google Chrome isn't anything special as a Web browser — at least not yet.
Sure, Chrome is fast and clean-looking. But it really doesn't have any "Cool! I wish I'd thought of that!" features that dramatically improve the browsing experience. So what's all the fuss about?
One word: potential. Continued »
---
September 3, 2008 8:52 AM
Many have been waiting for Sanjay Kumar, the former CEO of CA (which in pre-indictment, pre-conviction days was known as Computer Associates) to break his silence.
Kumar pleaded guilty two years ago to charges of conspiracy, fraud, obstruction etc. etc. in part of a massive Computer Associates accounting scandal. He got 12 years. Now he's talking, according to court documents uncovered by Newsday.
---
---
August 28, 2008 9:46 AM
It's an editor's worst nightmare: An obituary hits the wire before the subject is, well, is actually dead. (Insert Monty Python Holy Grail joke here.) 
It happened yesterday when Bloomberg posted its Jobs obit. Gawker managed to find and post the copy before it was retracted.
 To re-clarify: Apple CEO Steve Jobs is still among us.
---