---
February 18, 2016 10:55 PM
Business transformation
,
Channel
,
Channel partners
,
Cognitive computing
,
Digital disruption
,
IBM
,
IBM Watson
IBM executives at the vendor's PartnerWorld Leadership Conference (PWLC) 2016, winding down today in Orlando, Fla., sent the 1,500 IBM business partners in attendance a clear message about the company's strategic direction: It's all about cognitive business solutions, i.e. Watson + analytics to solve business problems.
As IBM chairwoman, president and CEO Ginni Rometty said in her keynote speech, "Digital is the foundation to drive business but it's not the final destination." Why? Because when every company is a digital company no one wins, no one stands out as offering a unique business proposition. Continued »
February 12, 2016 10:04 PM
Channel
,
Channel partners
,
cloud
A newly published report from Clutch, a business-to-business market researcher, shows that the perceived benefits of cloud computing have changed dramatically over the past decade.
The report polled 300 IT professionals who use a full-service cloud computing platform and found increased efficiency and security (!) as the top two benefits. Cost was well down the benefits-of-cloud list, in eighth place. The Clutch results represent a nearly complete inversion of the early thinking on clouds, when cost savings were considered the key driver for adoption and security was a barrier, not a bonus. Continued »
---
February 4, 2016 10:27 PM
Channel
,
Channel partners
,
Managed print services
,
Xerox
About one month before Xerox announced intentions to split into two independent publicly traded companies, Darren Cassidy was named president of the U.S. Channels Group at Xerox.
According to the vendor, Cassidy is a 15-year Xerox veteran with channel experience. In particular he led Xerox's Global Managed Print Services Business where he was the author and implementer of Xerox Partner Print Services. In his new role he'll be responsible for overseeing growth of the U.S. Channels Group as he works with a variety of Xerox partner types, such as providers of managed services, break/fix services, configuration and implementation services or application and solution development services.
---
February 4, 2016 4:19 PM
Channel
,
cloud
,
IDC
,
Midmarket
,
MSP
,
SMB
Cloud computing has more than arrived in the small and medium-sized business space: The technology has reached a mature state, according to IDC research.
The market research company said 70% of small businesses and 90% of the midmarket now engage with the cloud. Christopher Chute, vice president with IDC's Customer Insights and Analysis Group, said the average number of cloud apps in use among small businesses is four, while midmarket companies employ eight on average.
"Once we reached majority-adoption status, and see more than an average app rate of one or two, we consider this a milestone where the market has reached critical mass," Chute said.
---
January 28, 2016 2:56 PM
Channel
,
cloud
,
Cluster computing
,
Computing
,
Linux
,
Mainframe
,
MSP
,
VARs
I started covering the IT industry in January 1986. Quite a few things have changed since the 33 MHz i386 chip was a major development, but a number of today's technology approaches and lines of business have a familiar ring.
Consider the following:
Clustering
Thirty years ago, VAX clustering — courtesy of Digital Equipment Corp., or DEC — established the notion of linking many machines together to get work done in parallel as a mainstream computing concept. Today, clusters of machines running Linux (a Unix clone) are prevalent in high performance computing, Hadoop deployments and other applications. There's a certain irony there, since DEC's chairman, Ken Olsen, was perhaps not the biggest Unix advocate. That said, DEC did release its own take on Unix, Ultrix, in the mid-1980s.
---
January 26, 2016 1:14 PM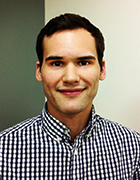 Profile: Spencer Smith
Channel
,
Channel partners
,
Dell software
,
Government IT
,
Vertical markets
Dell Software has joined the Ingram Micro Federal Advantage Program and will now sell its products through Promark Technology's General Services Administration (GSA) schedule. Promark Technology is a U.S. distributor owned by Ingram Micro that provides access to a number of federal and state contract vehicles such as the GSA.
Dell Software products added to the GSA schedule include Dell Windows Management, Information Management, Data Protection, SonicWall, Identity and Access Management and KACE products. Continued »
---
---
December 31, 2015 8:14 PM
Channel
,
Distributors
,
Government IT
Avnet Government Solutions' recent deal with Catalogic Software underscores the role distributors play in providing an onramp to public sector opportunities.
Specifically, Avnet Government Solutions has added Catalogic to its General Services Administration (GSA) schedule contract. Independent software vendors and hardware manufacturers often enter the government market through specialized distributors that hold the key contracts. And contracts don't get much bigger than those the GSA maintains. The GSA manages numerous schedules, through which government agencies may order a range of equipment via multiple contracts. Items available on GSA schedules range from dental equipment to light trucks, but the schedule technology companies typically care most about is GSA IT Schedule 70, which encompasses all manner of IT gear. Federal, state and local agencies did more than $14 billion in business on Schedule 70 during the federal government's 2014 fiscal year.
---
December 23, 2015 8:56 PM
Channel
The Financial Accounting Standards Board early next year is expected to publish a new accounting standard for leasing, which will have implications for distributors, managed service providers and other channel partners.
The FASB lease accounting standard, a decade in the making, will require businesses to include their lease obligations on their balance sheets. Previously, companies handled leases, for the most part, on an off-balance sheet basis. The Securities and Exchange Commission (SEC) in 2005 tasked FASB to develop a revised leasing standard, with the goal of illuminating companies' assets and liabilities with respect to leased equipment.
"Because of the prevalence of leasing, it is important for users of financial statements to have a complete and understandable picture of an organization's leasing activities," according to FASB. "The SEC staff … identified leasing as a form of off-balance sheet accounting that needed to be addressed."
The channel impact of the FASB lease accounting standard is already felt among channel partners who deal with IT equipment leasing – distributors, for example. Doug Sobieski, financial services executive for the Americas group at Avnet Technology Solutions, said he spends much of his time these days "talking about how companies are going to address this accounting change."
Leases, to this point, haven't been capitalized and are treated as an operating expense (Opex). But Sobieski noted leasing will no longer be an option for companies that prefer Opex. Opex-focused companies will need to figure out different strategies, he said. He suggested many companies that relied on traditional leasing will make a shift to managed services.
Presumably, cloud services could also play a role here, as another way to obtain the value of IT without owning the asset.
FASB voted in Novemberto go ahead with the new accounting rule for leases.
The final Accounting Standards Update is expected to appear as early as January. For public companies, the leasing standard will be effective for fiscal years starting after Dec. 15, 2018, while private companies will see the standard go into effect for annual periods beginning after Dec. 15, 2019, FASB reported.
---
December 21, 2015 9:39 PM
Channel
,
Cisco
,
Cisco partners
,
Citrix
,
Partner programs
While Cisco partners are poised to register for the vendor's Global Partner Summit 2016 taking place February 29 to March 3 in San Diego, Wendy Bahr, who took over as Cisco's channel chief back in July, recently shook things up a bit by announcing that future Partner Summits will be scheduled in the fall.
Bahr, senior vice president of Cisco's Global Partner Organization, made the change to better align the company's internal sales organization with the partner channel, according to a recently published blog post. What Cisco partners need to know is that the new plan kicks off in November 2016 with a Global Partner Summit in San Francisco.
"Many of the conversations I've had with our partners over the past few months have been about the challenges around the breadth of Cisco's portfolio, our sometimes complex processes, and the transformation of our business to a more software-centric, 'as-a-service model,'" she said.
"It's clear that we need greater simplicity across our entire portfolio and better alignment between our partners and our field sales organization," she stated in the blog post.
In order to bring together the company's internal and external sales channel around strategy and priorities, the vendor will schedule future Global Partner Summits "on the heels" of the annual Cisco Global Sales Event (GSX). Cisco GSX 2015 was held in August in Las Vegas and drew about 20,000 attendees.
Citrix was one of the first big vendors to bring together its internal sales teams and channel partners to focus on joint success. The Citrix Summit 2014 kicked off the New Year and the company's new strategy of bringing together internal sales with channel partners at a single event. Prior to the change, the partner conference took place four or more months after the internal sales team learned about the company's strategic plans for the year.
Now in its third year, the strategy continues: Citrix Summit 2016 is around the corner, being held January 11 to 13 in Las Vegas.
---