---
November 17, 2008 9:55 AM
We're eight years into the 21st Century, but the United States is about to get its first 21st Century president. And as Barack Obama prepares to take the White House into the digital age, it's becoming clear that the transition won't be an easy one.
Imagine a global corporation whose CEO doesn't have an email address or a laptop, let alone a BlackBerry. Well, that's been the federal government for all these years. That's partially because former presidents were from a different generation that never saw the need for these technological advances. But it's also because being president of the United States is unlike any other CEO's job.
---
November 15, 2008 11:29 AM
By Elaine Hom, Associate Features Editor
Just when you thought people couldn't be any dumber about their avatars, Second-Life-being-someone's-only-life makes the news again. A UK couple recently filed for divorce after the wife, Amy Taylor, discovered that her husband, David Pollard, was having a virtual affair. How scandalous!
---
November 13, 2008 1:33 PM
Saaaaaaved byyyyyy zeeee-rooooooo.
Surely you've heard that cheesy song ad nauseam this fall on Toyota commercials for a 0% financing offer. Well, Microsoft is now getting in on the act (the 0% financing offer, not the annoying song).
---
November 13, 2008 12:23 PM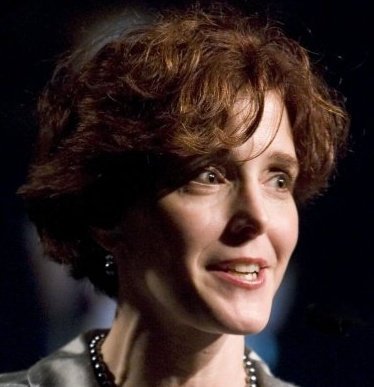 Profile: Heather Clancy
Taking a break from writing a couple of presentations for next week's distributor Synnex's Varnex community event to write about an interesting announcement I saw yesterday from Tata Consultancy Services and WorkLight, which bills itself as a Web 2.0 for business specialist.
---
November 13, 2008 12:21 PM

Profile: StorageSwiss
In my last entry we discussed becoming the emerging technology experts in your field, the guys that can fully vet and recommend the right technology to clients. While you can never guarantee success with the companies that make these products, your clients are going to want some assurance that they're not making a big mistake in buying an emerging technology, and this is especially important in today's down economy. There are several factors to look for in a new company when determining whether it's on the right track.
---
November 12, 2008 1:45 PM
On Sunday, Sept. 7, Patriots quarterback and reigning NFL MVP Tom Brady suffered a season-ending knee injury — dashing the dreams of fans across New England, giving championship hopes to other AFC teams and … inspiring a new EMC marketing campaign?
Yup, it's true.
EMC today released the Iomaga eGo Patriots edition, a 250GB portable hard drive that's branded with the Patriots logo and carries the tag line, "You never know when you're going to need your backup."
Oh, I get it, like how the Patriots have needed their backup quarterback this year. Good one, EMC. The other football puns in the press release are equally cringe-inducing, like "score a touchdown with backup you can trust" and "an all-pro guard that protects your data on every play."
---
November 12, 2008 12:54 PM
Topless meetings? Before you get your knickers in a twist, be advised this G-rated concept–barring laptops, BlackBerries etc. from business meetings –is starting to take off.  So to speak. 
Even tech heavyweights such as Google, Apple and Yahoo are going topless in an effort to cut down on distractions. The problem? Meeting attendees in this increasingly wireless-connected world, spend group time texting or shopping when they should be paying attention. (Gulp…guilty.)
---
November 11, 2008 8:11 PM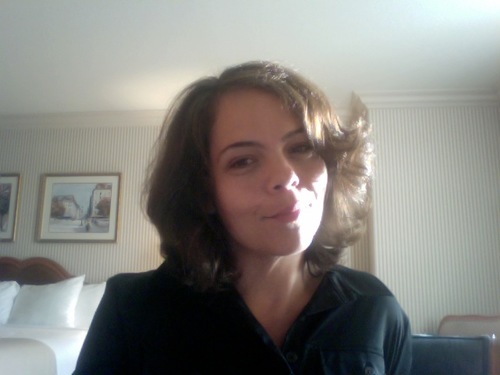 Profile: rivkalittle
Nortel is in bigger trouble than some even suspected. Monday the company reported a $3.41 billion loss in the third quarter and announced it would slash 1,300 jobs.
Most stunning about the announcement was that the first four employees to go were senior executives. Their departure is part of a plan to restructure the company into business units without a heavy corporate structure at the top, executives said.
It's no wonder investors are betting on a sale of the company. Continued »
---
November 11, 2008 5:27 PM
John Wookey, the former Oracle exec credited with integrating a diverse patchwork of acquired applications into something almost rational (at least on paper),  is back in the business. At SAP!!!
---