---
November 12, 2008 12:54 PM
Topless meetings? Before you get your knickers in a twist, be advised this G-rated concept–barring laptops, BlackBerries etc. from business meetings –is starting to take off.  So to speak. 
Even tech heavyweights such as Google, Apple and Yahoo are going topless in an effort to cut down on distractions. The problem? Meeting attendees in this increasingly wireless-connected world, spend group time texting or shopping when they should be paying attention. (Gulp…guilty.)
November 11, 2008 8:11 PM
Nortel is in bigger trouble than some even suspected. Monday the company reported a $3.41 billion loss in the third quarter and announced it would slash 1,300 jobs.
Most stunning about the announcement was that the first four employees to go were senior executives. Their departure is part of a plan to restructure the company into business units without a heavy corporate structure at the top, executives said.
It's no wonder investors are betting on a sale of the company. Continued »
---
November 11, 2008 5:27 PM
John Wookey, the former Oracle exec credited with integrating a diverse patchwork of acquired applications into something almost rational (at least on paper),  is back in the business. At SAP!!!
---
November 11, 2008 1:29 PM
As discussed in an earlier blog post, the next few years are going to be all about making sure your customers know that spending dollars with you is a wiser investment than spending dollars with another reseller or, more likely, with a manufacturer. I've also discussed how to eliminate evaluations and thereby improve your ROI; in this entry let's discuss becoming an emerging technologies expert.
Why is this an important service to your clients? Won't they want to make safe bets throughout the next few years? Yes, they will want to, but they might not be able to.
---
November 10, 2008 2:52 PM

Profile: Bcournoyer
The big trend in the security market these days is the "integrated security suite" — a packaged software offering that promises to "reduce complexity, make for easier deployments and give customers comprehensive, end-to-end protection," or some marketing mumbo-jumbo like that.
But a new Forrester Research report says, by and large, these integrated suites are neither integrated nor sweet. And that's good news for security solutions providers.
---
November 9, 2008 4:43 PM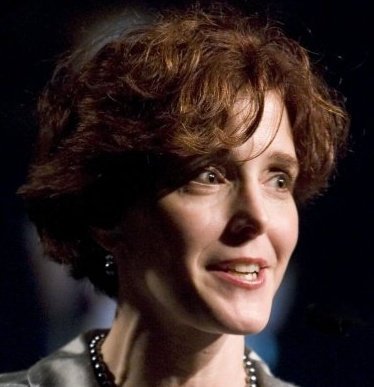 Profile: Heather Clancy
I attended a partner conference last week hosted by distributor Westcon, where I was honored to facilitate their opening industry panel. I'm not allowed to report on who exactly said what, but I can tell you that one sleeper topic (actually, not-so-sleeper but not-so-talked-about) among the five VARs on stage was leasing and financing. This theme also popped up a few weeks back during the Ingram Micro VentureTech Network Invitational, and it was also the recent focus of a videocast that I recorded for another client.
---
---
November 6, 2008 3:56 PM
I spend much of the week speaking with suppliers about their solutions, and as you can imagine in almost every conversation the subject of the channel comes up. I'm surprised how little manufacturers understand about the channel and how to properly leverage the channel. So the first question is: Are you leverageable? Continued »
---
November 5, 2008 6:39 PM
Cisco CEO John Chambers said Wednesday afternoon during a Q1 earnings call that he expects sales to fall 5 to 10% in the second quarter and that the company will go on a $1 billion cost cutting campaign, halting hiring as one of many maneuvers. The good news is that Chambers didn't lower long term growth predictions of 12 to 17%. Continued »
---
November 5, 2008 1:22 PM
Anecdotal evidence is that Microsoft ERP sales are in the tank this year, although it's hard to tell how much of that is Microsoft-specific vs. the overall ERP category sucking wind of late.
---