---
October 27, 2008 8:16 AM
Microsoft is using this week's Professional Developers Conference to celebrate the birth of Windows 7, its next operating system. And guess who wasn't invited to the party?
Windows Vista.
Of the 194 sessions at the PDC, 22 are devoted to Windows Seven, according to Microsoft Watch. Zero are devoted to Vista, the oft-criticized successor to the popular Windows XP. And that's only one of the many signs that Microsoft is using the PDC not just to introduce Windows 7 to the world, but to distance itself from the Vista flop.
October 24, 2008 10:17 AM
Has Microsoft lost its mojo?
There's something different in the air. Microsoft is doing its best to drum up an uproar around next week's Professional Developers Conference (PDC). The company's code-name generator is in overdrive — nothing new there. But it's become painfully obvious that the company's ratio of code names to products completed on time, as promised, is dismal. Remember the infamous "pillars" of Longhorn? I rest my case.
---
October 24, 2008 8:20 AM
During last week's Symantec Partner Engage conference, I got to do something only 200 of Symantec's 17,500 employees can do: access the company's Security Operations Center (SOC).
The SOC in Alexandria, Va. is one of Symantec's four centers throughout the world. The others are in England, Australia and India, and together they process 2 billion incidents a day for Symantec's managed security services customers. Here are some photographs from inside the SOC and some more information about the facility:
---
October 24, 2008 7:58 AM
In my last entry I wrote about large suppliers and their in-the-field resources and the problems that creates. After all, a larger supplier probably has more local resources than you do. Typically, they have you outnumbered in both engineers and salespeople.
In the past, many resellers have based their value-add on their ability to offer a complete solution. For example, if you're working with a storage vendor, part of your value-add might have been to offer the backup products that complete the solution. The challenge is that many of the larger vendors already offer complete solutions. They have systems, disk, tape, software, etc.
Today, to avoid being stymied by this, there are two, not mutually exclusive, tacks that you can take. Continued »
---
---
October 23, 2008 2:23 PM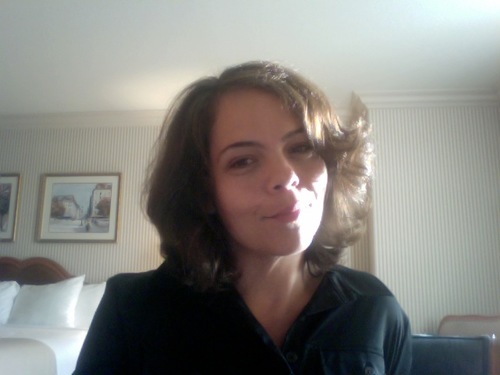 Profile: rivkalittle
Many a company has set out to take down Cisco. But Arista Networks — fledgling maker of ultra high-speed Ethernet switches and data center infrastructure — is coming at that task with executive superpowers. The company announced Thursday it snagged former Cisco top executive of switching and data center Jayshree Ullal as CEO and Sun Microsystems co-founder Andreas Bechtolsheim as chairman and chief development officer. Continued »
---
October 23, 2008 10:34 AM
RSA recently recognized its top partners at its SecurWorld Partner Conference. Here were the winners:
North America Channel Partner of the Year: Forsythe Solutions Group, Skokie, Ill.
DMR Channel Partner of the Year: CDW, Vernon Hills, Ill. 
East Channel Partner of the Year: Akibia, Westborough, Mass.
Central Channel Partner of the Year: DPSciences, Cincinnati
West Provider of the Year: Network Computing Architects, Bellevue, Wash.
Canada Channel Partner of the Year: Cyberklix, Mississauga, Ont.
---
October 23, 2008 10:12 AM
I'm a Symantec user. At home, I run Norton 360. My work laptop has Symantec AntiVirus. They both work very well. But oh my God, are they memory hogs.
Whenever either computer is running slowly — which happens a lot — I launch the ol' Windows Task Manager, and sure enough, there's the Symantec program, eating up RAM like Pac-Man gobbles up dots. At last week's Partner Engage conference, COO Enrique Salem even admitted problems with product quality, saying, "We've stubbed our toe a little bit."
Now — finally — Symantec's trying to fix the problem.
---
October 22, 2008 2:08 PM
VMware posted strong financial results yesterday, despite the weak economy and increased competition from Microsoft.
The virtualization market leader took in $472 million in its third quarter — a 32% increase over last year and more than Wall Street expected. Ashlee Vance of The New York Times says VMware has a leg up when the economy is down, because virtualization helps customers cut their hardware and energy costs. But could that also be good news for Microsoft and its competing hypervisor, Hyper-V?
---
October 21, 2008 6:36 PM
How many salespeople and sales engineers do you want your manufacturer partners to have? Before everyone yells ZERO, let's think about that for a minute. Different manufacturers have different levels of resources in the field. We're beginning a series of blog entries on which level makes the most sense for you, and that will vary based on the size and ability of your organization.
---