---
December 23, 2008 10:56 PM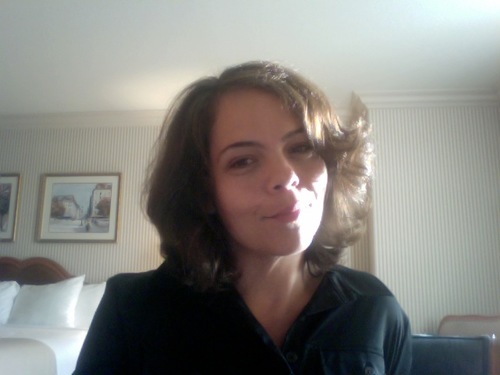 Profile: rivkalittle
Nortel is mulling over bids worth nearly $1 billion for its Metro Ethernet Networks (MEN) unit.
Nortel placed the MEN unit — one of the healthiest divisions in the company — on the block in September to slash costs and earn some cash, but now the company is taking its time deciding on a bidder, The Globe and Mail of Canada reported this week. Continued »
December 23, 2008 12:49 PM
Raise your hand if you've heard enough about the proverbial cloud yet.
Understood. The hypefest has been enormous. And the payoff? Not there yet. Continued »
---
December 22, 2008 1:07 PM
With the end of the year approaching, virtualization pundits are coming out with their predictions for 2009. I won't be coming out with any of my own — I had to sell my crystal ball to buy a few last-minute Christmas gifts — but here's a roundup of what the experts say to expect in the next 12 months: Continued »
---
December 18, 2008 3:20 PM
In my first blog post about the "life" of avatars, I joked about avatar deaths being the riveting subject of the next Law and Order episode.  I really meant it as a joke.  Hollywood execs must've seen their opportunity, however, because Gore Verbinski (of Pirates of the Caribbean fame) has secured the rights to the story of a Second Life nut who "cheats" on his wife, much like the scandal in the UK.
Dubbed Sadville: The Movie!, the sure-to-be-yawnfest chronicles the life of a 53-year old diabetic chain-smoker who's addicted to living life through his Second Life avatar, a buff entrepreneur who apparently womanizes.  So far, I'm picturing 90 minutes of raw footage of a balding, overweight man with nicotine stains on his left fingers and Cheetos stains on his right fingers.  I can only hope Gore Verbinski plans to add some actual plot to this storyline. 
---
December 18, 2008 9:49 AM
VMware has appointed Maurizio Carli as general manager of its Europe, Middle East and Africa (EMEA) region. In that role, Carli will run the region's sales, channel, services and marketing programs.
Carli joins VMware from Google, where he was managing director for its enterprise division in EMEA. Virtualization.info's Alessandro Perilli says Carli will have his work cut out for him at VMware, whose relationship with European channel partners is "not always idyllic."
Carli's 20-year career in IT has also included stops at Business Objects and IBM. His hiring by VMware was not this week's only channel shake-up: F5 Networks channel chief Steve Hale has left the company and been replaced by his predecessor, Dean Darwin, according to The VAR Guy.
---
December 17, 2008 3:59 PM

Profile: StorageSwiss
In my last entry, I provided some suggestions for keeping a deal from going direct, but despite your best efforts it is going to happen and I think the temptation will be even greater next year. So what do you do?
First, don't lose your cool. Continued »
---
December 17, 2008 1:55 PM
Novell has canceled BrainShare 2009, its long-running customer and partner conference.
BrainShare 2009 was scheduled for March in Salt Lake City. John Dragoon, Novell's senior vice president and chief marketing officer, said the company canceled the show because of the recession.
---
December 17, 2008 7:43 AM
Cognos, now part of IBM, has seen more than its share of bad press lately, what with the scrutiny of two large Massachusetts contracts that are under investigation. A series of Boston Globe articles have detailed large payments to associates of Massachusetts House Speaker Salvatore DiMasi allegedly made in connection with those contracts.
Now the feds may get involved, according to a new Boston Globe report. A federal grand jury has been convened to look into how the contracts were awarded and whether there was wrongdoing by Massachusetts House Speaker Salvatore DiMasi and his associates.
---
December 16, 2008 10:12 PM
There will be no more Steve Jobs keynotes at Macworld Expo. Ever.
In fact, Apple is out of the Macworld Expo keynote business, it said. Phil Schiller's keynote will be the last Apple keynote at the show, which kicks off January 5 in San Francisco.  Schiller is Apple's executive vice president of marketing.
---
December 15, 2008 9:06 PM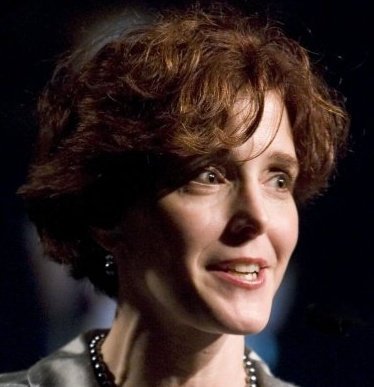 Profile: Heather Clancy
A vendor agreement announced last week by distributor Tech Data is definitely a sign of things to come in the virtualization space. That is, a move to manage and secure all the virtual environments that have sprung up all over your clients' data centers.
---