---
January 26, 2009 11:13 AM
A law firm with a history of suing public companies has set its sights on former VMware CEO Diane Greene.
Holzer Holzer & Fistel, an Atlanta firm, has filed a class-action lawsuit against Greene and CFO Mark Peek. The suit says the two execs broke the law because they didn't tell shareholders that VMware was facing increased competition, taking a longer time to close deals and signing more customers to short-term contracts. The firm put out a press release last week seeking a lead plaintiff for the suit.
January 25, 2009 10:46 PM
He's back! Taylor Macdonald, the former VAR who was instrumental in developing the channel programs for CRM vendor Sage Software, has taken on the post of vice president of channels, America, for education software company Promethean.
---
January 23, 2009 1:57 PM
Craig Barrett will relinquish his day-to-day management activities at Intel in May, the chip giant said today on its web site.
---
January 23, 2009 11:02 AM
Meaghan Kelly will lead HP's SMB channel sales efforts in the Americas starting February 1, the company said Thursday.
---
January 15, 2009 1:18 PM
Server virtualization is soooo last year.
---
January 15, 2009 9:22 AM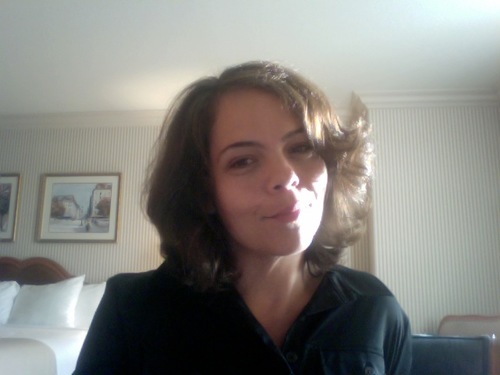 Profile: rivkalittle
Once the dust from Nortel's bankruptcy filing settles, the company is going to face some tough decisions: What excess will it shed and which customer base will it cater to? Continued »
---
January 13, 2009 2:03 PM
After being dissed by IBM last fall, which took away its System x distie business, Synnex got a boost this week for its midrange and enterprise storage practice when Fujitsu Computer Systems tapped it to handle several new products typically reserved for closed-distribution model industrial distributors.
---
January 13, 2009 1:41 PM
A Google reseller program seems to be in the works, according to this video posted Friday on YouTube.
The 14-second video features Dave Girouard, Google Enterprise president, and 10 Google employees standing behind him. Girouard says, "On behalf of the Google Apps reseller team, I want to say thank you for taking the time to learn about this exciting new program."
The employees then yell, "Go Apps resellers!"
Google Apps Education Edition, which offers email, word processing, instant messaging and other programs for college students and faculty, is already gaining some traction in the channel. But there's also concern that Google's focus on Web-based applications could take away on-premise sales opportunities for solutions providers. Maybe this "Google Apps reseller team" will help address those issues.
UPDATE (7:04 p.m. Eastern): The owner of the video has removed it from YouTube. 
---
January 7, 2009 12:21 PM
VMware snagged Tod Nielsen,  former CEO of Borland, as its new COO.
For a 43 year old, Tod's been around the block more than a few times. Some remember him as the sacrificial lamb Microsoft sent out to deal with–and try to woo–the notoriously cranky dBase, FoxPro and Paradox database fans when Microsoft decided to enter the PC database fray. Say one thing for Tod, he kept a smile on his face in some pretty tough situations.
---
January 7, 2009 9:57 AM
Hmmmm. First, virtualization management software, now a play in storage virtualization.
Distributor Tech Data has signed up DataCore Software, which provides a series of enterprise applications that can be used to manage and provision storage devices attached to a SAN. So, instead of requiring a one-to-one relationship between servers and different storage devices, virtual disks can be created that serve multiple masters. Tech Data says the DataCore products address the following areas:
---