---
March 10, 2009 1:56 PM
Contrary to what the general public thinks, most journalists I know really DON'T like reporting bad news all the time. So my recent conversation with Matt McManus, vice president of channel sales for Fujitsu Computer Systems, was a breath of fresh air. Continued »
March 10, 2009 2:38 AM
EDS today called itself the world's largest Microsoft CRM  hosting partner. With 180 data centers supporting untold numbers (really, they're untold) of hosted Microsoft CRM customers. Overall, EDS says it oversees 3.3 million Windows desktops and 100,000 Windows servers. Continued »
---
March 5, 2009 11:58 PM
"Trusted adviser" is a status that all reseller salespeople should try to achieve with their customers, but sometimes being the trusted adviser means you have to confront customers on decisions they've made that may adversely affect their business. Sometimes as a trusted adviser you need to poke some holes in the plan.
---
March 4, 2009 4:39 AM
Now that Microsoft's made its hosted online services broadly available, it's time for VARs to take stock of what this new software delivery vehicle means to them.
Google, Salesforce.com, other vendors have driven this Sofware as a Service train for some time, but Microsoft, unlike those SaaS powers, built its business with partners so those partners can no longer ignore the shift, even if they are so inclined. The smart ones will figure out how to parlay the delivery model for their own gain. The others risk a lot by letting it pass them by. Continued »
---
March 3, 2009 3:32 PM
The Microsoft Worldwide Partner Conference 2009 has its own Facebook page, and organizers are encouraging Microsoft partners to upload videos, songs and other creative media to promote the show.
So far the only bites have come from Dan Medakovic, vice president of the Canadian chapter of the International Association of Microsoft Certified Partners. He's posted two music videos urging partners to attend this year's WPC in New Orleans, including the obligatory "House of the Rising Sun" parody:
There is a place called New Orleans
And we're all going there
This July, get on a plane and fly
Don't miss it if you care
---
February 27, 2009 8:27 PM
First off, I have to say that I've been covering computer telephony aka IP telephony aka unified communications for MORE THAN 10 years now. Only recently, however, have these solutions become a truly realistic option for the small and midsize businesses that feed most VARs' sales pipeline.
---
February 24, 2009 8:24 PM
In a recent article on SearchDataBackup.com, Curtis Preston provides a thorough explanation of continuous data protection (CDP) for end users and how it differs from near-CDP. So what does this technology mean for the channel, and what should you be looking for in the tool you select?
The first question to ask yourself when approaching a CDP project for customers is whether it even makes sense for them. Continued »
---
February 24, 2009 7:47 PM
An interesting e-mail landed in my inbox this morning that I first deleted as irrelevant (to me personally). Then, it occurred to me that this is just the sort of link that could help a VAR fine-tune his or her sales pitch.
The resource in question came from SoftwareCEO (an online resource for software executives that is part of the CompTIA organization), and it is entitled "3 Strategies for Rationalizing the IT Support Budget." In reality, this is a rather basic white paper from IDC published in January that runs you through certain areas that a VAR might be able to investigate within existing or prospective accounts in order to find budget. Still, it might offer tips where you might be able to find money that could otherwise be spent on new projects you're pitching. Here's the link where you can register rather painlessly for the download.
---
February 24, 2009 4:14 PM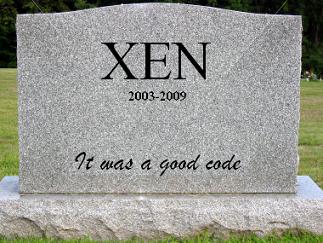 Before last week, some Citrix partners — and even some high-up Citrix execs — felt the company's server virtualization efforts were lacking.
The most common complaints were variations of "You spent $500 million on XenSource, and you're not doing anything with it!" and "This partnership with Microsoft is gonna come back to bite you where the sun don't shine!"
But with last week's news that Citrix will give away XenServer and associated features like live migration, the company seemingly reaffirmed its commitment to server virtualization, and most of those complaints seem to have subsided.
I say "most" because at least one person still sees trouble ahead for XenServer. In fact, he predicts its demise. That person is Serguei Beloussov, CEO of Parallels, the virtualization company best known for its technology that runs Windows on Macs:
---
February 24, 2009 1:54 PM
It's been just a few hours, but it's safe to say that the February 24 Gmail outage will go down in history as the day that proves that people get what they pay for.
Kneejerk reaction was that Microsoft, home of the great paid email Exchange colossus, will make hay about Gfail. But then again, Microsoft freebie Hotmail and its Exchange/Outlook duo have weathered their fair share of complaints. In fact, the most laughable tweet this morning was "Gee, Hotmail never goes down." Oh, really??? You, my dear, have a short memory.
---