---
March 24, 2009 1:38 AM
Here's a reminder that Microsoft isn't the only tech vendor known for its hardball tactics. When it comes to monopolistic practices in the computer business, many say IBM wrote the book.
---
March 18, 2009 3:26 PM
Disk-based archiving is a popular topic today, one that you might be bringing up with customers or maybe they're even asking you about it. As we detailed in our article on archiving basics, archiving is the movement of old data off of primary storage and onto a secondary storage tier. Archiving isn't a new practice; what is new is the use of disk instead of tape or optical as the medium for that archive.
A lot has been written lately about archiving or optimizing primary storage. But you need to be able to separate hype from reality. The investment of time and money to purchase lab hardware and learn how to use it can be very costly. Picking a technology that's going nowhere can be deadly. So how do you know that archiving won't be the next ILM? Continued »
---
March 17, 2009 12:21 PM
I write quite a bit about how servers and storage are adapting to improve the energy efficiency of data centers, but one piece of the equation that sort of gets short shrift in terms of coverage (what else is new!) is the uninterruptible power supply or the power distribution unit. Honestly, that's because these products sort of sit in the gray area of responsibilities between the facilities team and the IT department. Everyone sort of assumes you need them, but they don't really take time to understand what a good or bad UPS can do.
---
March 13, 2009 5:11 PM
As customer demand for server virtualization continues to grow, so does competition among vendors and resellers.
Despite all the industry hype about server virtualization, a lot of businesses are just now familiarizing themselves with the technology and available products. The most successful vendors and resellers will be those that can demonstrate the benefits of server virtualization and show how it meets specific business goals.
---
March 13, 2009 2:30 PM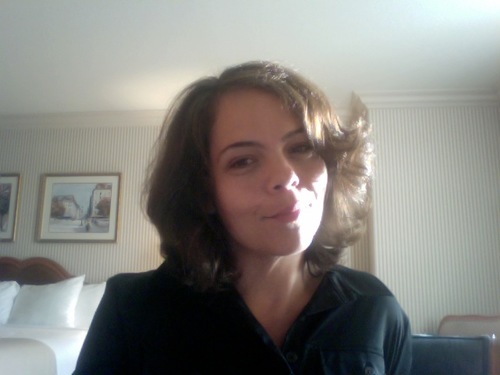 Profile: rivkalittle
Nortel partners — once religiously loyal and convinced that the company would emerge from Chapter 11 a smaller, nimbler enterprise data and voice machine — are now throwing their hands up in the air.
---
March 12, 2009 3:18 PM
I get a lot of press releases every day, and most go straight into the deleted items folder. There are only two ways to avoid this fate: send me a press release with some really big news, or send me a press release that's so ridonkulous that I have to blog about it.
A press release I received Monday fell squarely into the latter category. It came from a PR firm I've never heard of, and it offered three money-making tips for "people that are internet savvy and in-between jobs."
---
March 12, 2009 1:59 PM
Right now, your customers are looking primarily for one thing, to save money. One of the ways to do that is to get old data off of expensive primary storage and onto a disk-based archive like the kind offered by Permabit, Caringo or Nexsan. The question is, How do you get the data to the archive?
---
March 10, 2009 1:56 PM
Contrary to what the general public thinks, most journalists I know really DON'T like reporting bad news all the time. So my recent conversation with Matt McManus, vice president of channel sales for Fujitsu Computer Systems, was a breath of fresh air. Continued »
---
March 10, 2009 2:38 AM
EDS today called itself the world's largest Microsoft CRM  hosting partner. With 180 data centers supporting untold numbers (really, they're untold) of hosted Microsoft CRM customers. Overall, EDS says it oversees 3.3 million Windows desktops and 100,000 Windows servers. Continued »
---