---
March 13, 2009 2:30 PM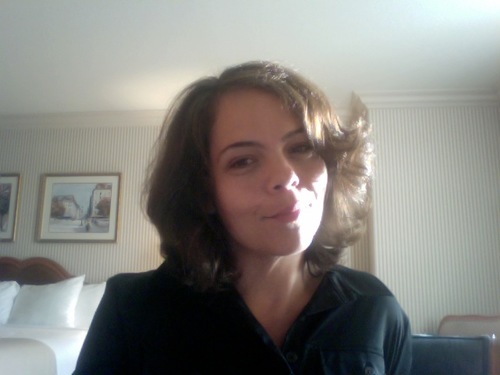 Profile: rivkalittle
Nortel partners — once religiously loyal and convinced that the company would emerge from Chapter 11 a smaller, nimbler enterprise data and voice machine — are now throwing their hands up in the air.
March 12, 2009 3:18 PM
I get a lot of press releases every day, and most go straight into the deleted items folder. There are only two ways to avoid this fate: send me a press release with some really big news, or send me a press release that's so ridonkulous that I have to blog about it.
A press release I received Monday fell squarely into the latter category. It came from a PR firm I've never heard of, and it offered three money-making tips for "people that are internet savvy and in-between jobs."
---
March 12, 2009 1:59 PM
Right now, your customers are looking primarily for one thing, to save money. One of the ways to do that is to get old data off of expensive primary storage and onto a disk-based archive like the kind offered by Permabit, Caringo or Nexsan. The question is, How do you get the data to the archive?
---
March 10, 2009 1:56 PM
Contrary to what the general public thinks, most journalists I know really DON'T like reporting bad news all the time. So my recent conversation with Matt McManus, vice president of channel sales for Fujitsu Computer Systems, was a breath of fresh air. Continued »
---
March 10, 2009 2:38 AM
EDS today called itself the world's largest Microsoft CRM  hosting partner. With 180 data centers supporting untold numbers (really, they're untold) of hosted Microsoft CRM customers. Overall, EDS says it oversees 3.3 million Windows desktops and 100,000 Windows servers. Continued »
---
March 5, 2009 11:58 PM
"Trusted adviser" is a status that all reseller salespeople should try to achieve with their customers, but sometimes being the trusted adviser means you have to confront customers on decisions they've made that may adversely affect their business. Sometimes as a trusted adviser you need to poke some holes in the plan.
---
March 4, 2009 4:39 AM
Now that Microsoft's made its hosted online services broadly available, it's time for VARs to take stock of what this new software delivery vehicle means to them.
Google, Salesforce.com, other vendors have driven this Sofware as a Service train for some time, but Microsoft, unlike those SaaS powers, built its business with partners so those partners can no longer ignore the shift, even if they are so inclined. The smart ones will figure out how to parlay the delivery model for their own gain. The others risk a lot by letting it pass them by. Continued »
---
March 3, 2009 3:32 PM
The Microsoft Worldwide Partner Conference 2009 has its own Facebook page, and organizers are encouraging Microsoft partners to upload videos, songs and other creative media to promote the show.
So far the only bites have come from Dan Medakovic, vice president of the Canadian chapter of the International Association of Microsoft Certified Partners. He's posted two music videos urging partners to attend this year's WPC in New Orleans, including the obligatory "House of the Rising Sun" parody:
There is a place called New Orleans
And we're all going there
This July, get on a plane and fly
Don't miss it if you care
---
February 27, 2009 8:27 PM
First off, I have to say that I've been covering computer telephony aka IP telephony aka unified communications for MORE THAN 10 years now. Only recently, however, have these solutions become a truly realistic option for the small and midsize businesses that feed most VARs' sales pipeline.
---
February 24, 2009 8:24 PM
In a recent article on SearchDataBackup.com, Curtis Preston provides a thorough explanation of continuous data protection (CDP) for end users and how it differs from near-CDP. So what does this technology mean for the channel, and what should you be looking for in the tool you select?
The first question to ask yourself when approaching a CDP project for customers is whether it even makes sense for them. Continued »
---