---
July 20, 2009 3:43 PM
Microsoft launched a new blog for its upcoming Office 2010 last week.
At its Worldwide Partner Conference last week, Microsoft talked up the next-gen Office, promised it for next year. Partners and other invitees can participate in a special preview now. A similar preview of the Web Office apps is promised for next month.
---
July 17, 2009 10:32 AM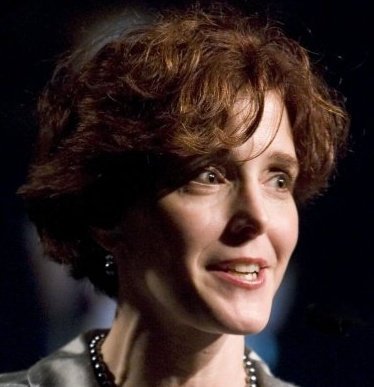 Profile: Heather Clancy
Wondering how much you might be able to garner for your company's onsite services? You might want to peek at the OnForce Services Marketplace Index for some pricing insight. It will let you know what your services might be work OR what you might be up against in terms of downward bidding.
OnForce is an online marketplace that represents something around 13,000 onsite service technicians. Companies and individuals can use this community to request personnel for their service needs, including installations and break-fix work.
It should not surprise you to hear that approximately 63 percent of all the jobs handled by OnForce during the second quarter were break-fix related. But here are some other findings:
Average work orders related to voice over Internet protocol (VoIP) projects declined to $271 from $359. (Sounds like more VARs can claim that skillset.)
Hourly rates for Home Theatre service were higher than those for other consumer electronics categories.
Houston, Chicago and New York were the most active cities.
Kentucky, West Virginia and Maryland saw their prices bid down the most.
Massachusetts logged noteworthy increases in services pricing.
You can download the entire report by visiting this link.
---
July 16, 2009 3:14 PM
The top ranks of Oracle are shifting. Chuck Rozwat, head of all  development at the company is taking a year off to attend Harvard's Kennedy School of Government, an Oracle spokeswoman confirmed Thursday. Continued »
---
July 16, 2009 2:40 AM
1: Sales of Business Productivity Online Suite are sad.  First clue? The 250 free seats offered to WPC 2009 attendees. People applauded that news but some of the more um–realistic–VARs in the crowd said it's may be the only way to get some actual users online. VARs hate BPOS because Microsoft owns the customer relationship and VARs can't co-brand it or bundle it with their other services.  HATE it, 18% margin the first year or not. Continued »
---
July 15, 2009 10:19 AM
Microsoft is moving its Telephone Partner Account Managers (TPAMs) into distribution.
The company told several of its VARs at the Worldwide Partner Conference this week that the TPAMs will soon be working out of distributors' support organizations but performing most of their same tasks.
One VAR who's been briefed said that makes sense giving the imminent rollout of Windows 7–which will mostly be an OEM sale–bundled with new machines. To put the TPAMs at the distribution point of the PCs themselves makes sense, he said. He said his TPAM will now work out of Ingram Micro's Buffalo support center.
One caveat to all this happiness: He suspects that this may mean fewer market development funds (MDF) will flow, but he'll wait and see.
---
July 13, 2009 8:23 PM
So, Microsoft's go-to-market plan for Office Web Applications is to give them away to consumers. Check. Got it.
And, it will give volume licensees of on-premises Office 2010 rights to use Office Web Apps on premises.  No check. Don't get it. Continued »
---
July 13, 2009 5:45 PM
By Colin Steele
The Microsoft Worldwide Partner Conference 2009 kicked off today in New Orleans, and partners have been busy discussing this morning's news on Twitter (using the hash tag #WPC09). Here's a collection of some of the best tweets of the day so far:
@elfederiko: Who cares about Chrome os, is just a Linux with a Browser, come on ppl,! Windows 7 is here! Continued »
---
July 13, 2009 3:51 PM
Bill Veghte may be moving on from his Windows leadership role, but he was in New Orleans with a vengeance Monday morning, promising Windows RTM for this month as planned and reiterating the new desktop OS's ability to drive partner services dough, particularly in deployment planning.
---
July 13, 2009 12:05 PM
Microsoft is reportedly trying to sell off Razorfish, the digital ad service to a large consortium of advertising agencies. The Wall Street Journal reports that the company is trying to offload Razorfish–but with the condition that the acquiring company buy ads on Microsoft properties.
The news comes as Microsoft kicks off its annual partner conference–where many of the companies old-line partners think it is unduly fixated on Google and online ad services at the expense of some of its core technology businesses.
---