---
July 2, 2009 11:10 PM
Roger King, executive vice president of channels for McAfee is no longer executive vice president of channels for McAfee.  According to a company spokeswoman, he has left the company. Continued »
July 1, 2009 11:14 PM
Charles Phillips, one of the few black high-tech presidents around, kicked off today's Oracle Fusion middleware launch with an offhand reference to another high-profile black president.
Stepping on stage at the Washington D.C. event, Phillips who is tall and lanky, said: "I know what you're thinking….and I'm not him." Continued »
---
July 1, 2009 4:50 PM
Ingram Micro can now sell IBM's Smart Cubes, making it the first broadline distributor to lay claim to these appliance-like devices for SMBs. Continued »
---
June 29, 2009 7:27 PM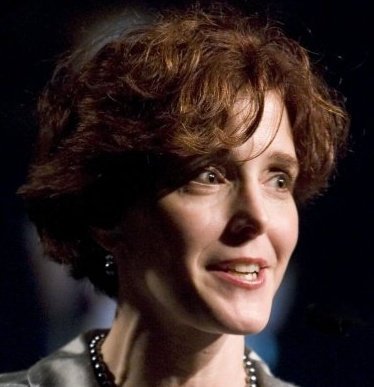 Profile: Heather Clancy
Did you know that sales of rechargeable batteries reached $36 billion in 2008? Or that some projections call for this figure to hit $51 billion by 2013?
Certainly, you can't attribute that entire amount to replacement batteries for computers, but businesses all over the world and of every size are rethinking the life expectancies for existing corporate hardware. That means they may be more willing to spring for a new notebook battery than in the past, as the efficiency of older ones takes a nosedive.
That thinking is reflected in Tech Data's recent decision to sign up Oncore Power Systems, which makes products for leading brands including Apple, Dell, Fujitsu, Gateway, HP-Compaq, IBM-Lenovo, Panasonic, Sony and Toshiba.
I'm sure the margin isn't mind-boggling or anything, but this could be one more relationship in your arsenal of technologies that underscore your ability to recommend hardware strategies that are more energy efficient and environmentally sound. To get things started, Oncore is offering commercial resellers an instant rebate of 45 on all replacment batteries and power adapters that they buy through July 31; government and education resellers can snag an instant rebate of $10 on these items.
---
June 26, 2009 5:28 AM
Windows 7 pricing was posted on the Windows Team Blog Thursday.
Estimated retail price (ERP) on upgrades is $119.99 for Win 7 Home Premium; $199.99 for Professional; $219.99 for Ultimate. These (U.S.) prices are presumably for users moving from either Windows XP or Vista. Continued »
---
June 26, 2009 5:00 AM
Circling back to the new ProPlus SKU for Office 2010–mentioned this week by SharePoint director Tom Rizzo.
Microsoft last month had confirmed the future SKU and that it will include OneNote and SharePoint Workspace (nee the Groove client) in addition to the usual Office suspects, Word, Excel, PowerPoint, Excel etc.
---
June 24, 2009 6:36 PM
A Memphis hospital confirmed that it did, indeed, perform liver transplant surgery on Apple CEO Steve Jobs. Apple, has yet to mutter a word on the topic. Continued »
---
June 24, 2009 5:30 PM
One of the many zillion-dollar questions in the cloud computing hypefest is when server-side application virtualization will take off.
Upstarts like Appzero want to know why Microsoft and other software  incumbents aren't jumping on the bandwagon to virtualize big-iron database, ERP and other server-delivered apps. Appzero CEO Greg O'Connor asked the question, and then helpfully answered it in a blog post late last month.  
Continued »
---
June 24, 2009 4:07 PM
Tibco's one of those companies that needs to be bought. Is SAP the company to do it? Barrons', citing ome German media reports, opens up the possibility.
---
June 24, 2009 3:48 PM
Drum roll please: Microsoft's partner of the year winners and finalists were announced earlier today. The company said the winners were culled from over 2,000 entries and will be honored at the Worldwide Partner Conference in New Orleans next month. Continued »
---