---
July 13, 2009 8:23 PM
So, Microsoft's go-to-market plan for Office Web Applications is to give them away to consumers. Check. Got it.
And, it will give volume licensees of on-premises Office 2010 rights to use Office Web Apps on premises.  No check. Don't get it. Continued »
July 13, 2009 5:45 PM
By Colin Steele
The Microsoft Worldwide Partner Conference 2009 kicked off today in New Orleans, and partners have been busy discussing this morning's news on Twitter (using the hash tag #WPC09). Here's a collection of some of the best tweets of the day so far:
@elfederiko: Who cares about Chrome os, is just a Linux with a Browser, come on ppl,! Windows 7 is here! Continued »
---
July 13, 2009 3:51 PM
Bill Veghte may be moving on from his Windows leadership role, but he was in New Orleans with a vengeance Monday morning, promising Windows RTM for this month as planned and reiterating the new desktop OS's ability to drive partner services dough, particularly in deployment planning.
---
July 13, 2009 12:05 PM
Microsoft is reportedly trying to sell off Razorfish, the digital ad service to a large consortium of advertising agencies. The Wall Street Journal reports that the company is trying to offload Razorfish–but with the condition that the acquiring company buy ads on Microsoft properties.
The news comes as Microsoft kicks off its annual partner conference–where many of the companies old-line partners think it is unduly fixated on Google and online ad services at the expense of some of its core technology businesses.
---
July 10, 2009 8:41 PM
SAP partners can now use LinkedIn's recruiting service for a deep discount to find and hire talent.
---
---
July 9, 2009 12:53 PM
Steven Sinofsky, a Microsoft long timer known for driving efficient–and secretive–Office 2007 and now Windows 7 development efforts, got promoted. Yesterday, he was named president of the Windows division. Tami Reller, CFO of that group, now picks up marketing as well. Bill Veghte, the senior VP who lead the marketing, sales and strategic planning charge will assume another–as yet unnamed–role.
---
July 8, 2009 3:56 PM
A week before the expected roll out of the Microsoft Azure cloud services price and sales model, Microsoft has pulled back a key component service. A developer who had been working with Azure Workflow services could no longer access them as of yesterday and Microsoft says that the services will now be held up so they can support .NET 4.0. Continued »
---
July 7, 2009 2:11 AM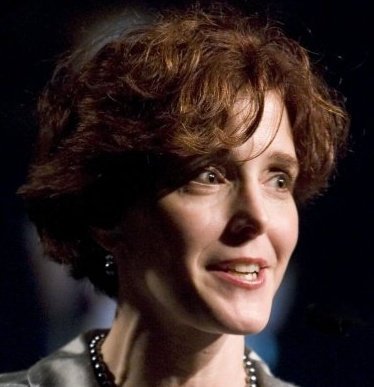 Profile: Heather Clancy
Reseller CDW has released its latest CDW IT Monitor, tracking IT spending intentions across all major commercial segments as well as government accounts. The good news is that midsize businesses were growing more confident during the survey period in May. The bad news is that smaller companies grew more skittish during the month. Continued »
---
July 6, 2009 12:34 PM
Microsoft did a good thing when it amended its planned Windows 7 downgrade rights to give PC buyers 18 months (instead of the original 6) from the October 22 ship date to downgrade to Windows XP or Vista or stick with Win 7.  So that gives you 18 months from Oct 22, or until Service Pack 1  (SP1) debuts, to decide.
But still, given that many shops wait till SP 1 to evaluate any Microsoft OS, there is still an issue.
---