---
February 26, 2010 2:33 PM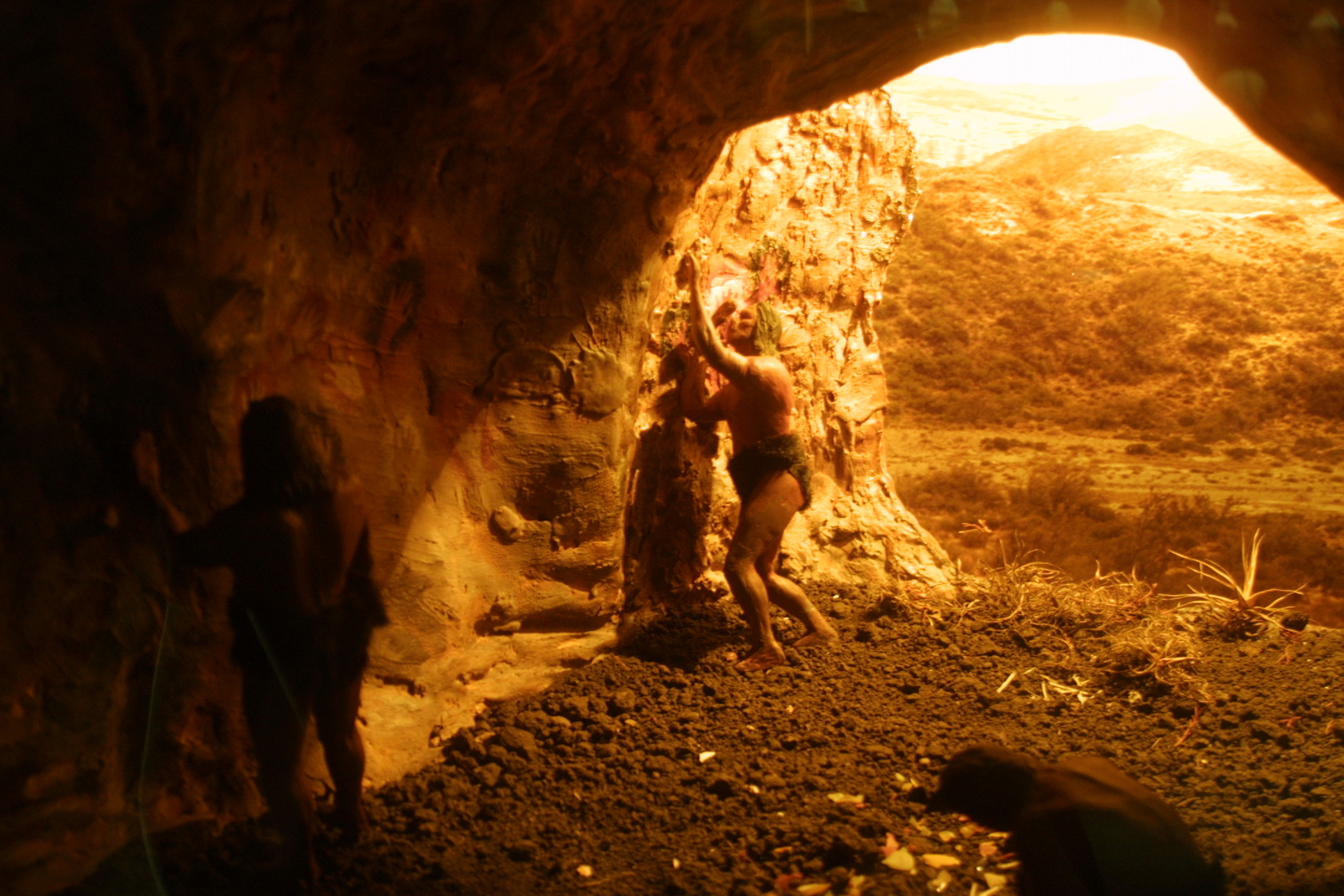 Unless you've been living in a cave for the past few years, you may have noticed that social networking sites are kind of a big thing.
A recent study by Gartner on customer relationship management predictions found that by the end of this year, Facebook will be the leading social networking site in almost every country around the world. The site has more than 300 million members, and this number is expected to double every year!
So what does this mean on the business front? The obvious answer is that social networking can be a marketing gold mine. Solutions providers can use social networking sites to expand their customer base, offer technical support, conduct sales-related activities and provide quick customer service. Basically, you can use Facebook, Twitter and LinkedIn as your FREE CRM tool. But doing so doesn't come without its fair share of setbacks.
February 23, 2010 8:43 PM
Channel sources have speculated for months about who will replace Adrian Jones as top channel poobah at HP. In the last week, speculation narrowed down to candidates from IBM, but the winner looks to be Stephen DiFranco from Lenovo.
Sources close to HP said the deal was close to closed early this week and now CRN is reporting that DiFranco has resigned from Lenovo where he was vice president and general manager of Lenovo's Consumer group.
DiFranco also spent time at AMD and Maxtor.
HP will host its first big partner conference in three years in late April, and everyone expected the vacancy to be filled by then.
Check out more IT channel news on SearchITChannel.com and follow us on Twitter!
---
February 21, 2010 10:07 PM
A second managed services infrastructure company, LabTech Software, has snagged an investment as part of ConnectWise Capital, which is managing a $20 million fund focused on incubating "innovative solutions" for the IT channel.
LabTech develops what is described as a remote monitoring, management and automation tool. The software integrates directly into the ConnectWise professional services automation (PSA) platform, which is used by VARs, resellers, MSPs and other IT service providers to schedule and manage their services business. The amount of the investment was not disclosed.
ConnectWise earlier invested in CharTec, which bills itself as a "hardware as a service" provider. The company has developed a model to help IT services companies offer hardware and software to their customers with no upfront cost. Again, the companies didn't disclose the amount invested.
I spoke with the Bellini brothers (Arnie and David) in January about the motivation behind the fund, and they say it is pretty simple: "We have become a lightning rod for ideas from the IT channel FOR the IT channel, and we want to incubate the innovation that is bubbling up," says Arnie Bellini, CEO of ConnectWise.
ConnectWise co-founder David Bellini, who is managing the fund, says investments are being chosen on a case-by-case basis although he is particularly interested in ideas relating to cloud computing solutions and extending the influence of managed services. "Anything that lets the IT nation take advantage of these shifts or that can create new and profitable practices inside their company," says David Bellini.
Incidentally, if you want to pitch an idea, you can e-mail information here.
Check out more IT channel news on SearchITChannel.com and follow us on Twitter. You can follow Heather Clancy directly, as well.
---
February 19, 2010 5:07 PM
Oracle channel guy Judson Althoff does his best to talk large Sun resellers off the ledge after Larry Ellison's statement that Oracle will take Sun's top 4,000 Sun accounts direct.
Check out the video here. (Second video down.)
---
February 19, 2010 9:20 AM
Can't we all just get along?
Apparently not, if "we" is Cisco and Hewlett-Packard. The latest in the nasty HP vs. Cisco data center hardware battle is that Cisco is dumping HP, a long time partner but increasingly a rival, from its partner program.
Cisco channel chief and senior VP Keith Goodwin took to video to talk about the evolving network of Cisco parnterships. "As we all know, change is the only constant in the IT industry!" Goodwin points out, helpfully.
"Over the last few years our relationship with HP has evolved from a partner to companies with different and conflicting visions of how to deliver value to customers.  Despite this shift in industry dynamics, HP had remained a Cisco Certified Channel Partner.  Being a Cisco Certified Channel Partner has numerous benefits including access to proprietary information (such as product road maps) and partner profitability initiatives.   Given the evolution of our relationship it simply no longer makes sense to provide these benefits to HP."
There is no love lost–especially since Cisco entered the server business last spring. More recently, HP scheduled its partner conference against Cisco's event. I've talked to several joint Cisco and HP partners in the past few weeks and none wanted to say (publicly at least) which event they'll attend.
The thing is, there are a lot of joint Cisco-HP partners  who now feel the heat as both vendors want a bigger commitment. Gone are the days when a VAR could go into a data center account supported by both Cisco and HP field teams. And guess what? They don't appreciate being put in the hot seat.
Check out more IT channel news on SearchITChannel.com and follow us on Twitter!
---
---
February 9, 2010 10:17 PM
How much money are you leaving on the table by letting the support and maintenance contracts associated with the products you sell expire?
That's the challenge being addressed by Managed Maintenance Inc. (aka MMI), a Boca Raton, Fla.-based company that sells a Web portal called ONEView, which helps various members of the channel — from OEMs to distributors to resellers — keep tabs on related contracts. MMI also sells services that complement the portal, essentially serving as a contract management arm for a given technology sales organization.
---
February 9, 2010 12:35 PM
Distributor Ingram Micro has signed a distribution relationship with electronic healthcare records provider NextGen Healthcare Information Systems.
The software that NextGen provides is focused on the so-called ambulatory healthcare provider, smaller clinics or doctors' offices where patients aren't staying overnight. The application is available in both an on-premise license or as a service that physicans can pay for on-demand.
---
February 8, 2010 11:41 PM
Oracle database expert, Ken Jacobs, resigned last week, apparently miffed that he did not win ownership of Oracle's new MySQL franchise. 
 Jacobs, often known as Dr. DBA, had hoped to head up the open-sourcey MySQL effort after Oracle completed its acquisition of Sun MIcrosystems. Instead, Edward Screven, Oracle's chief corporate architect, takes on MySQL. Screven reports directly to Oracle CEO Larry Ellison and was front and center last week on Oracle's conference call discussing the future of Sun and Oracle's virtualization products and MySQL.  
Jacobs was vice president of product strategy for Oracle's server products and had been with the company since 1981.
Check out more IT channel news on SearchITChannel.com and follow us on Twitter!
---
February 5, 2010 4:27 PM
Oracle CEO Larry Ellison has made much hay proclaiming that the term "cloud computing" is over-used, mis-used and misconstrued. He has a point. Kind of.
So get ready for Oracle to go on the cloud offensive in coming weeks, with a series of "road shows" or cloud computing forums (fora?) kicking off this month.  Watch for Oracle to tout its tight relationships with Amazon and Google and other cloud pioneers. Continued »
---