---
March 19, 2010 9:32 PM
Is it me or is there a heck of a lot of activity going around in the professional services automation (PSA) world right now? I've always been intrigued by these applications, because of the discipline and process that they can bring to a solution providers day-to-day operations.
Right now, I'm watching two of the platform vendors in particular: Autotask and ConnectWise.
March 18, 2010 5:35 PM
Jerry York, the legendary numbers guy who played key roles at GM, IBM, Apple and other fortune 500 giants, died today. The cause was reported to be an aneurysm.
York famously arrived at Big Blue with new Chairman Lou Gerstner, and as CFO streamlined that company's operations. In one anecdote he toured IBM's office product supply closets and found the company wasted too much money on different sizes and types inter-office envelopes. He was also involved in Kirk Kerkorian's failed bid for Chrysler.
 York, who was 71, joined Apple's board in 1997.
Check out more IT channel news on SearchITChannel.com and follow us on Twitter!
---
March 17, 2010 3:29 PM
Empowerment is one of those words that gets thrown around a lot these days, but I really love that Motorola has decided to call upon this theme as the name of its expansive new program for folks rallying around their enterprise mobility and communications technologies. It's called, simply, PartnerEmpower.
---
March 12, 2010 3:30 AM
Most technology vendors talk the talk about why partner-to-partner collaboration is so important for their channel. Symantec continues to encourage it through its referral program, which has now been in place for about a year.
---
March 11, 2010 4:59 PM
Things are getting good in mid-market ERP–a segment that could use some caffeination.
Microsoft is offering NetSuite shops $850 per user  in credit to move to its ERP lines.  The money goes to end users–presumably the partner benefit would come from implementation work  involved in geting those customers on Microsoft Dynamics  GP, NAV or SL in those shops. UPDATE:  Dynamics AX is not covered by this offer. Continued »
---
March 10, 2010 7:06 PM
Embarrassing to have missed this one but Robert Deshaies, once a channel exec at Microsoft, is now at Sage Software. Sage competes with Microsoft ERP and CRM with a set of product lines even more (ahem) diverse than Microsoft's own four-brand ERP lineup.
At Sage he works with Jodi Uecker-Rust a former Microsoft Business Solutions executive who had joined Microsoft via its buyout of Great Plains Software. Uecker-Rust was named president of Sage Business Solutions last year.
Check out more IT channel news on SearchITChannel.com and follow us on Twitter!
---
March 9, 2010 1:36 PM

Profile: NicoleH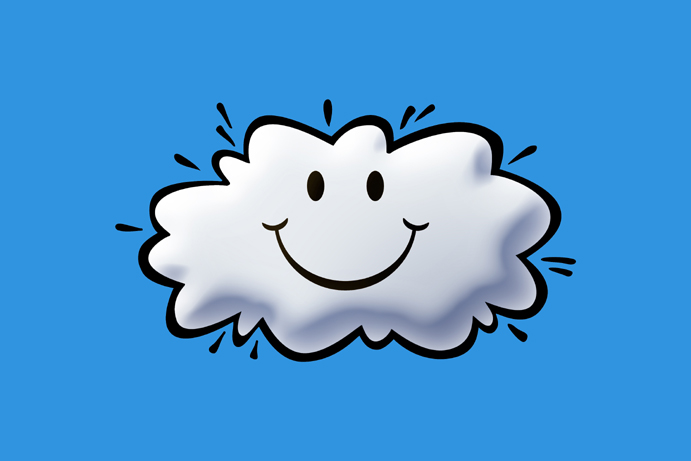 At last week's IDC Directions conference, I made a point to attend all the sessions geared toward solutions providers. And wouldn't you know, each session was centered on the importance of the cloud. If there was one message that they were trying to get across, it was that cloud computing will only increase in popularity over the next few years.
For now, solutions providers should take advantage of certain services that are ready for the cloud, including Storage as a Service, email and batch processing. Sensitive data and third-party software with no cloud licensing rules topped the list of those areas not ready for a move to the cloud.
So what else did I get from eight hours of cloud hypnosis? Some pretty interesting takeaways. From IDC's IT cloud services survey, the main concerns and challenges for implementing cloud computing are:
---
March 5, 2010 4:28 PM
Oracle wants to raise $1 million for Haiti relief at the upcoming BNP Paribas Open in Indian Wells, Calif.
The "Hit for Haiti" event will feature tennis greats Roger Federer, Rafael Nadal, Martina Navratilova, Steffie Graf, Lindsay Davenport, Martina Navratilova, and Justine Henin.
Proceeds will benefit the America Red Cross Haiti Relief and Development Program.   Oracle ally/competitor Salesforce.com raised $800,000 for Haiti relief via its matching gift program earlier this month.
Check out more IT channel news on SearchITChannel.com and follow us on Twitter!
---
March 5, 2010 3:50 PM
Novell, trying to calm the roiled waters over an unexpected buyout bid, sought to reassure partners that it's "business as usual."
That was the message in an email sent by Novell CEO Ron Hovsepian to "valued partners" yesterday.
---
March 2, 2010 7:34 PM
Microsoft has gone back to square one on its mobile phone effort–the new Windows Phone 7 Series bears little resemblance to its predecessor.
That's a good thing. The Windows mobile debacle- which went on far too long–is an example of the echo chambers that pervade big companies. Even as iPhones  flew off the shelves,  Microsoft stuck publicly to its Windows Phone course. This even as many of its own PR people were packing iPhones at Microsoft's own events even as Steve Ballmer famously mock-stomped an iPhone to death on stage.  He also said his family members would not, could not, own an iPod or iPhone.
---