---
October 27, 2010 11:39 AM
Here's one of the weirder statements (attributable to Oracle CEO Larry Ellison) to hit reporters' mailboxes in recent decades:
"A few weeks ago I accused HP's new CEO, Leo Apotheker, of overseeing an industrial espionage scheme centering on the repeated theft of massive amounts Oracle's software. A major portion of this theft occurred while Mr. Apotheker was CEO of SAP. HP's Chairman, Ray Lane, immediately came to Mr. Apotheker defense by writing a letter stating, 'Oracle has been litigating this case for years and has never offered any evidence that Mr. Apotheker was involved.' Well, that's what we are planning to do during the trial that starts next Monday. Continued »
---
---
October 25, 2010 6:19 PM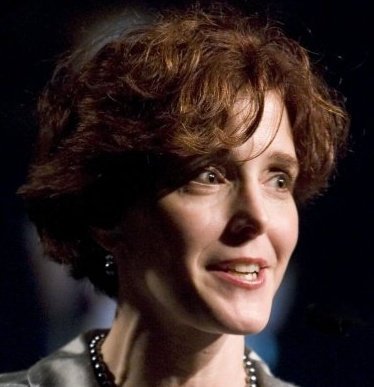 Profile: Heather Clancy
Data center technology distributor Westcon Group has opened its first LEAP Center in the United States. LEAP is an acronym that stands for Learn, Experience, Architect and Plan. As you might expect, the intention behind these facilities is to help IT solution provider test, train on, and experiment with next-generation virtual data center technologies. The first one is located in Lafayette, Colorado.
---
October 25, 2010 3:10 PM

Profile: NicoleH
At last week's New England VMware User Group meeting in Atkinson, New Hampshire, there was no shortage of cloud talk.
---
October 22, 2010 3:18 PM
The "managed service provider" moniker that used to be golden has actually become a deterrent to business, according to the SearchITChannel.com channel advisory board.
"We dropped the MSP label–it turned into a dirty word," said board member Kevin McDonald, vice president of Alvaka Networks. Continued »
---
October 22, 2010 1:30 AM
The names will surprise you. Or maybe not.
---
October 20, 2010 11:46 PM
Microsoft Live Meeting went bust today.
I know this because a partner event was cancelled this morning because of technical difficulties.
---
October 18, 2010 9:05 PM
Ray Ozzie is leaving his post at Microsoft, company CEO Steve Ballmer said today.
In a memo to staff posted to the company's Web site, Ballmer wrote: 
"With our progress in services and the cloud now full speed ahead in all aspects of our business, Ray and I are announcing today Ray's intention to step down from his role as chief software architect. He will remain with the company as he transitions the teams and ongoing strategic projects within his organization – bringing the great innovations and great innovators he's assembled into the groups driving our business."

 
Ozzie was named Bill Gates successor as chief software architect and strategist  nearly five years ago but his visibility diminished over the past year or so after the Windows Azure effort moved over to Bob Muglia. Even before that, when he was tasked with Microsoft's mammoth cloud transition project, it was unclear how much muscle he really had within Microsoft's famously contentious product groups when none of the group leads reported to him. Many said that structure was bound to fail.
Ozzie will stay at Microsoft during a transition–the length of which was not specified. And, "before he retires from Microsoft, Ray will be focusing his efforts in the broader area of entertainment where Microsoft has many ongoing investments," Ballmer wrote.
Microsoft will not name a new chief software architect, Ballmer said.
Check out more IT channel news on SearchITChannel.com and follow us on Twitter!
---
October 18, 2010 4:09 PM
Sun VARs have been given another two weeks aboard the Oracle partner program to close deals before losing their ability to do so. Continued »
---