---
November 4, 2010 3:34 AM
Tonight's statement from Oracle corporate PR vis-a-vis the SAP lawsuit:
"Hewlett Packard has refused to accept service of a subpoena requiring Mr. Apotheker to testify about his role in SAP's illegal conduct. Mr. Apotheker started work for HP on Monday, but it now appears that the HP Board of Directors has decided to keep him away from HP's headquarters and outside the court's jurisdiction. We will continue to try to serve him."
November 3, 2010 4:52 PM
Given the number of high-profile executives leaving Microsoft in recent months, there are some inside (and out) of the company that wonder if Steve Ballmer is the problem, rather than the solution, for Microsoft. Continued »
---
---
November 1, 2010 5:02 PM
The strange interpretive dance by Hewlett-Packard, Oracle and SAP has put everyone's spidey sense in overdrive. Court proceedings on Oracle's lawsuit vs. SAP kick off today in Oakland.
SOOOO very interesting that SAP has been gushing over Leo Apotheker's leadership skills,  especially since SAP showed him the door last year. Both HP and SAP have defended Apotheker against Oracle's charges that he was complicit in industrial espionage. Oracle maintains that while Apotheker was CEO of SAP, he knew about TomorrowNow's practice of downloading Oracle information using customer accounts and let it continue for months. Continued »
---
October 29, 2010 2:17 PM
Microsoft execs, including server and tools chief Bob Muglia, have long maintained that the Azure price model was sound and clear as a bell. This despite developers and other would-be Azure-ites moaning about its complexity and complaining that Azure was too pricey compared to Amazon Web Services.
Well, those developers weren't crazy after all.  Yesterday at Microsoft Professional Developers Conference (PDC), Microsoft announced new  Azure Extra Small Instances for five cents per hour. Now in beta, this bite-sized computing morsel doesn't promise fast I/O and is limited to 20 gigabytes of storage per instance. The next smallest nugget of computing is the Azure Small Instance at 12 cents per hour for up to 225GB storage per instance. Clearly there was pressure for cheaper Azure. Continued »
---
October 28, 2010 3:55 PM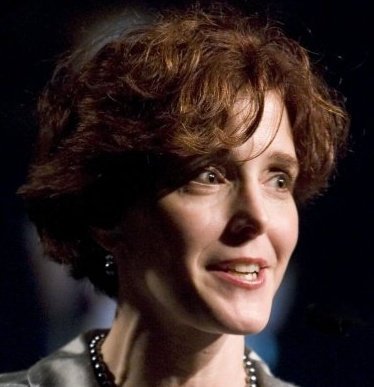 Profile: Heather Clancy
Here's a question for all you managed service providers (MSPs) out there: How green is your data center? Continued »
---
October 28, 2010 2:53 AM
Another missive from Oracle, attributed to Larry Ellison. The Oracle vs. HP (and SAP) battle continues.
 

"HP Chairman Ray Lane has taken the position that Leo Apotheker is innocent of wrongdoing because he didn't know anything about the stealing going on at SAP while Leo was CEO.  The most basic facts of the case show this to be an absurd lie.  Oracle sued SAP for stealing in March of 2007.  Leo became CEO of SAP in April of 2008.  Leo knew all about the stealing.  In fact, Leo did not stop the stealing until 7 months after he became CEO.  Why so long?  We'd like to know.  Ray Lane and the rest of the HP Board do not want anyone to know.  That's the new HP Way with Ray in charge and Leo on the run.  It's time to change the HP tagline from 'Invent' to 'Steal'."

 
It sounds a little personal, no?
Let us know what you think about the story; email Barbara Darrow, Senior News Director at bdarrow@techtarget.com, or follow us on twitter.
Check out more IT channel news on SearchITChannel.com.
---
---
October 27, 2010 11:39 AM
Here's one of the weirder statements (attributable to Oracle CEO Larry Ellison) to hit reporters' mailboxes in recent decades:
"A few weeks ago I accused HP's new CEO, Leo Apotheker, of overseeing an industrial espionage scheme centering on the repeated theft of massive amounts Oracle's software. A major portion of this theft occurred while Mr. Apotheker was CEO of SAP. HP's Chairman, Ray Lane, immediately came to Mr. Apotheker defense by writing a letter stating, 'Oracle has been litigating this case for years and has never offered any evidence that Mr. Apotheker was involved.' Well, that's what we are planning to do during the trial that starts next Monday. Continued »
---
---