---
February 9, 2011 1:59 PM
By Colin Steele, Senior Site Editor
ORLANDO — VMware is moving away from certifying partners by size, instead focusing on their areas of expertise.
Two new channel specializations debuted today at the company's Partner Exchange conference. The specializations will recognize partner organizations that focus on customers in the education and U.S. federal government markets. Continued »
February 7, 2011 4:52 PM
The value of IT certifications as a gauge of technology skills and product knowledge is on the rise and likely to continue along that path — even as companies struggle to find enough candidates for open positions, according to a new survey by CompTIA.
But the person's real-world experience, track record and past accomplishments still are the most important factors when screening a candidate, the data show. Continued »
---
February 4, 2011 5:55 PM
VMware partners based in New England, the Midwest, well frankly anywhere but Florida, are dying to get to sunny Orlando for the VMware Partner Exchange.
News going into the show is that VMware will start charging for heretofore free software enablement toolkits. Shockingly, all the partners interviewed by Colin Steele of SearchITChannel.com seemed fine with this. Take it from one who's covered the Microsoft and other vendor channels for awhile, adding a pricetag to a freebie never goes down well with profit-challenged VARs. But then again, VMware partners, unlike many Microsoft VARs, can still actually make money selling, installing and supporting VMware products. Continued »
---
January 31, 2011 5:27 PM
Randall Runk is leaving Hewlett-Packard today, after nearly four years at the IT giant.
An HP spokewoman confirmed the move on Monday, adding that John Maguire is joining HP as senior vice president, worldwide sales for the huge enterprise services group. Maguire is coming from Accenture.
 Runk joined HP in June 2007 as senior vice president of HP's Technology Services Group (TSG). He had been at Oracle.
Runk is leaving to "pursue opportunities outside the company," according to HP.
Check out more IT channel news on SearchITChannel.com and follow us on Twitter!
---
January 31, 2011 2:44 PM
As a long-time blogger on green IT matters, I can guarantee that one thing you're going to hear more about from your customers as they replace their outdated computers and servers this year is how to ensure that the stuff that's leaving isn't going to wind up in a landfill or, just as bad, in some third world country where it will have an equally negative environmental impact. Not to sound too cynical, but more and more states are taking punitive action to ensure that the problem of electronic waste, aka e-waste, is addressed. Continued »
---
January 27, 2011 9:12 PM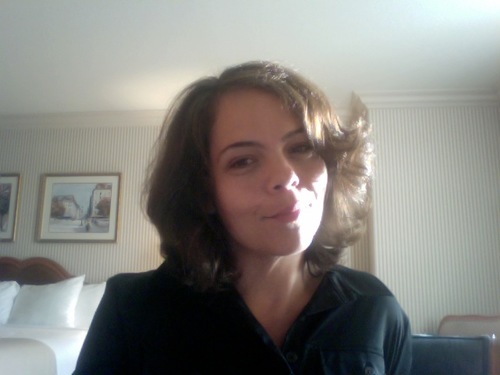 Profile: rivkalittle
If you were once a networking solution provider that thought you could avoid the data center, think again. The average networking VAR is not only working on the data center LAN, but they're also often charged with the task with planning the move to converged storage and date center networks.
To address that need, this week Brocade Networks enhanced its channel partner program to include training and certification for VARs focusing on data center switching fabric implementation, as well as application delivery optimization.
Central to the upgrade is the Virtualized Fabric Partner Specialization and the Certified Ethernet Fabric Engineer (BCEFE) Certification for partners that speciale in the delivery of Ethernet fabric technologies.
The certification will focus on Brocade's VDX fabric switching, which enables switching and management across storage and data center networks even in a multi-vendor environment. In order to qualify for the program, VARs must be Brocade elite partners and have BCEFE-certified staff in-house.
Brocade also added an application delivery certification for partners focusing on load balancing and performance optimization on converged networks.
---
January 26, 2011 4:58 PM
Paul DeGroot knows more about Microsoft licensing than nearly anyone, including most people at Microsoft itself.
DeGroot formerly an analyst with Directions on Microsoft and now off on his own at PIca Communications, details in SearchITChannel.com how Microsoft is taking more of its volume licensing deals direct, It is certainly not alone in that. Every major software company from Oracle to Symantec is in the same boat. They're locking down volume licenses directly and most of them are taking all the revenue from renewals and maintenance on licenses direct as well. Two new online services, Microsoft InTune and  Office 365, DeGroot writes, replicate much EA functionality and will also be sold/billed directly by Microsoft.
Of course all of this is worrisome to a cadre of Large Account Resellers (LARs.) These were companies like the old Corporate Software, Software Spectrum, Egghead Corporate & Government, Softmart, Software House International etc. which used to handle volume licensing for all the major vendors for big customers.
 Many of these LARs have merged and combined with each other or simply went away as more customers started downloading their software direct. Software House International is still fighting the good fight. Direct marketer CDW remains a LAR as does Insight (which bought Software Spectrum which had already merged with Corporate Software or something like that.)  Dell is a LAR by virtue of its purchase of ASAP Software. You get the picture.
Since the advent of near-ubiquitous broadband and easy downloads, it was natural that customers get their software delivered that way–straight from the vendor. Of course that imperils the traditional business model of LARs. In the case of MIcrosoft, LARs were a subset of Microsoft partners able to sell volume licenses. When software was delivered in shrink-wrap boxes (or even by disks) there was a model. Not so much anymore.
LARs were able to sell the fact that they could help customers manage multiple volume licenses from multiple vendors. And given the complexity of software licensing, many companies see the attraction in that. A friend of mine has a full time job tracking and monitoring software licensing and pricing for his bank. He attests that 95% of his time is now spent on watching one vendor alone–Oracle. He clearly would welcome trustworthy help keeping vendors honest.
The vendors are always trying to sell him more licenses than he need or are auditing the bank to make sure it's not using more software than it has the rights for. Monitoring licenses is a full time responsibility, he said. He would also welcome expert advice on when to forego vs. sign on to new Enterprise Agreements. It's not immediately clear why, with Windows 7 still not fully deployed and now compelling software releases on the horizon for the next two years, why his bank should even sign up for a new EA, other than to stay legal, that is.
So, while some might argue that LARs are outmoded, a LAR that works for the customer's best interest (vs. pushing as much software as the customer can stand) represents a real value-add.
Let us know what you think about the story; email Barbara Darrow, Senior News Director at bdarrow@techtarget.com, or follow us on twitter.
Check out more IT channel news on SearchITChannel.com.
---
January 24, 2011 12:56 AM
Leo Apotheker, who proved somewhat, um, elusive, during the first weeks of his stint as Hewlett-Packard CEO, will speak at HP's Americas Partner Conference (APC)  in late April. This was no gimme. There was considerable speculation whether he'd be there. But the APC invites are out and Leo will speak March 28 opening day, along with HP channel chief Stephen DiFranco.
Apotheker was named HP's CEO in October after HP went through a very public and very messy divorce from former star CEO Mark Hurd. Then,  Hurd surfaced as co-president of Oracle, an erstwhile HP partner and HP hired Apotheker, a former CEO of SAP.  SAP, which leads the ERP market, is the arch nemesis of Oracle and all sorts of soap opera-level skullduggery ensued, most revolving around public threats by Oracle CEO Larry Ellison subpoena Apotheker in a lawsuit Oracle lodged against SAP.
Leo, however, was nowhere to be found. And HP partners worried about the silence from HP's new top dog. Mark Hurd, for all his faults, had been very hands-on with HP partners. Now, Apotheker can try to assuage any doubts partners might have about the channel-friendliness of his HP.
Check out more IT channel news on SearchITChannel.com and follow us on Twitter!
---
January 21, 2011 8:43 PM
I recently reported that desktop virtualization progressed less rapidly in 2010 than technology solution providers expected just one year ago. Now, CDW has released the results of an end-user survey exploring what will get midsize and larger businesses to move forward with at least one form of client virtualization. As you might expect, cost reduction will be significant for at least 91 percent of those businesses that are planning a client virtualization project. But, apparently, many people are having trouble figuring out how to adequately calculate the real return on investment associated with these projects.
---
---